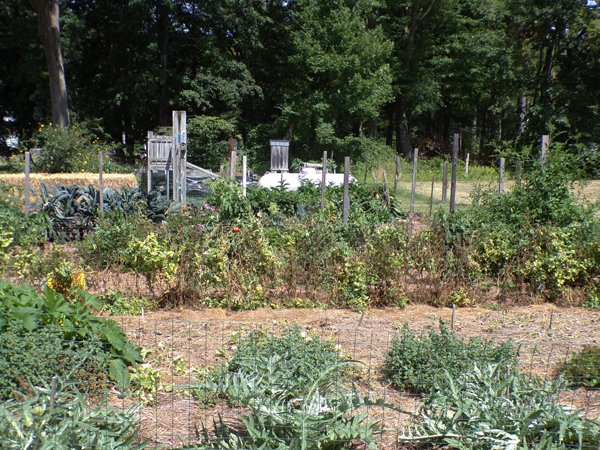 He started cleaning up the mess from the electrical work. He also moved things away from the walls so the electrical inspector, due on Wednesday morning, can see the work.
A good amount of stuff had accumulated in the addition, particularly in the laundry room area. All that got put away.
The tank truck showed up around 9:30 and he'd taken down the pasture fence so the truck could get close enough to unload the tank.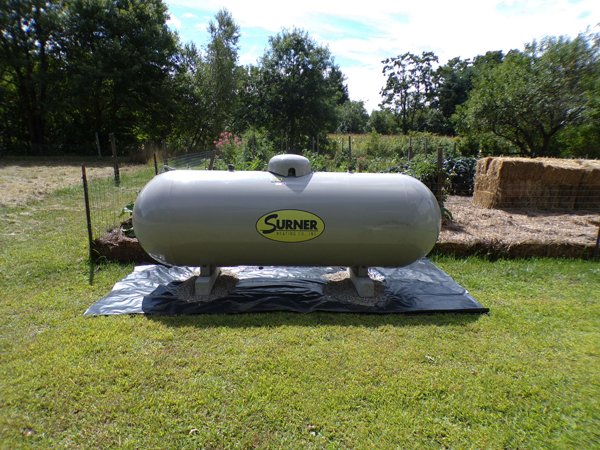 It is light gray, not the blaring white of other tanks I've seen. In summer, the comfrey will block most of it from the driveway. But it is pretty big and I think a fence or tall plants will be put in to screen it from view at some point.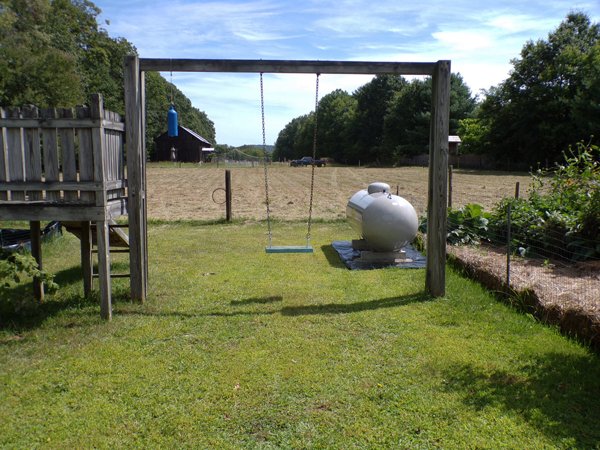 There's a call in to the excavator to dig the trench to the tank for the gas line. We're hoping he can get a hole for the hydrant, but with it to rain on Wednesday, and having gotten rain a couple days ago, it's not looking good…
But my husband got all the parts he thought he'd need to connect the hydrant up, just in case…