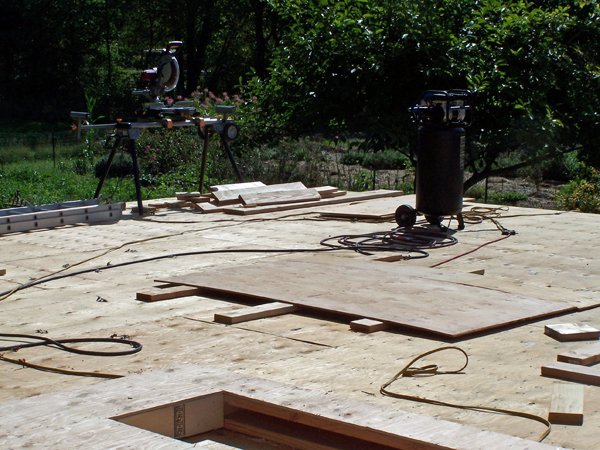 Once we'd gotten the pasture pen moved, he started prepping for putting the north wall up. First he covered the masonry heater and stairwell holes with 2" x 4" and plywood for safety.
Then he positioned the tractor bucket to catch each section in case the wind came up.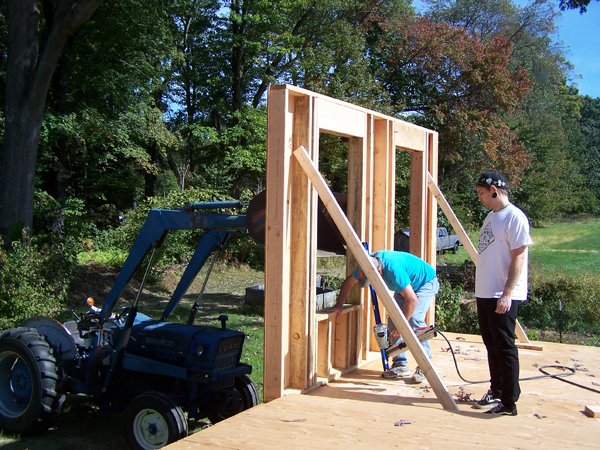 He'd asked our son and my helper friend to come over to help move the heavy sections. I ended up helping too, so there were 4 of us for each section.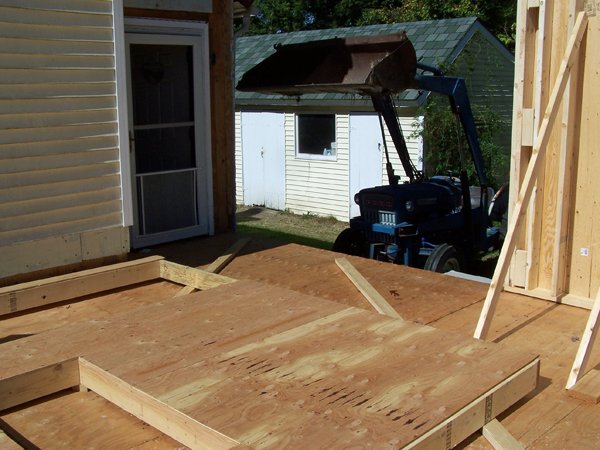 The hardest section was this end one. It had to come in at an angle. We used the 2" x 4" x 12' as "railroad tracks" to slide it on. This was my son's idea. In the end, my husband had to cut ⅜" off the top plate to get it in.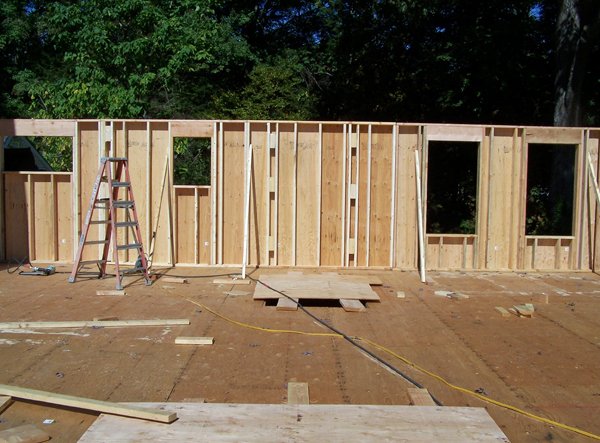 From right: 2 bedroom windows, the stairwell wall, the pantry window, the laundry room window.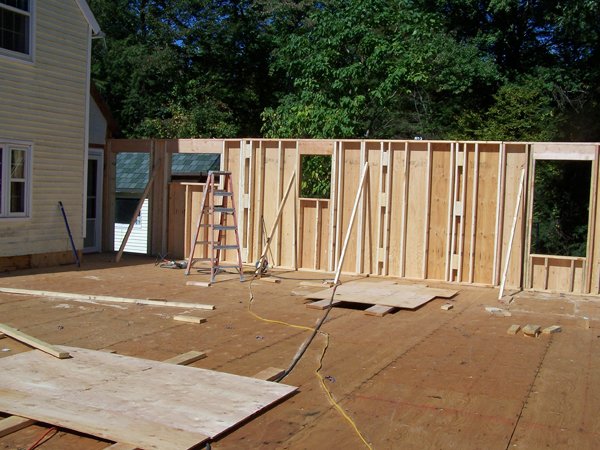 This shows the back door frame next to the laundry room window.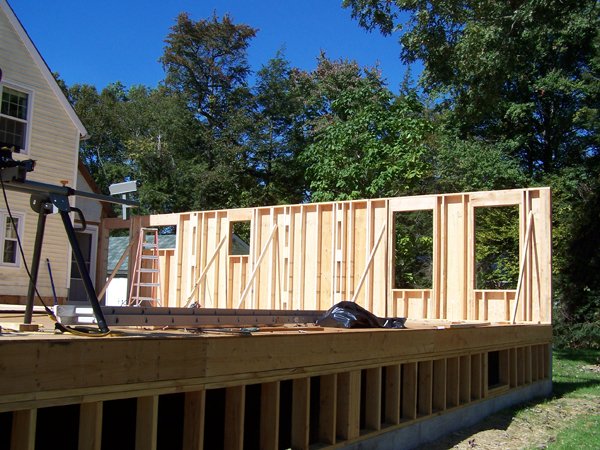 The whole wall inside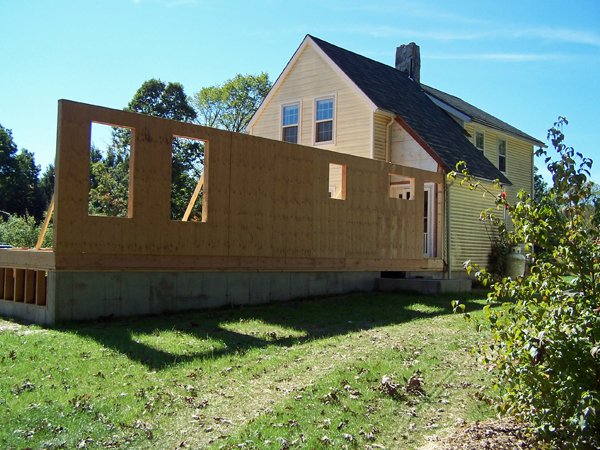 Looking southwest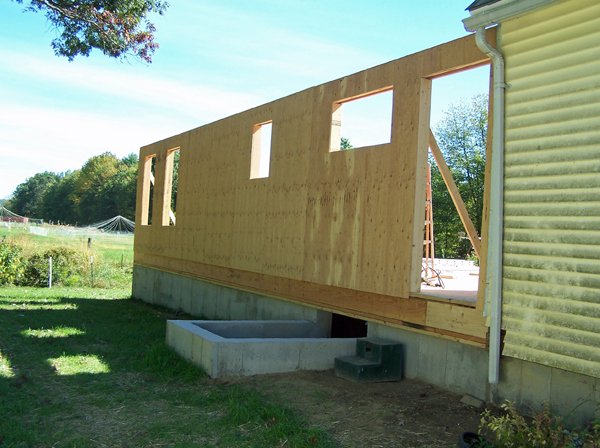 Looking southeast
It only took us an hour to get it up. He'd hoped to have 2 more walls to put up, but events conspired against him on Saturday. He has shoulder surgery on Monday and will be out for a couple weeks until the stitches come out.