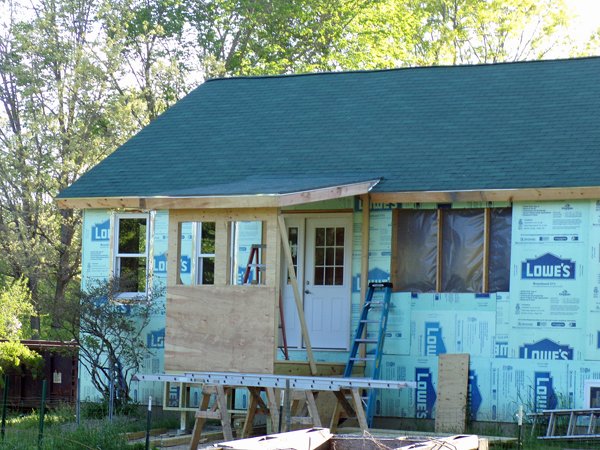 On Friday he got out there really early and got started on the roof. It was to be another hot day. He says small roofs are much harder to do because you have no room to work.
He was successful in matching up the shingle lines and all went well. He used some of the sticky valley material where the roofs met in hopes it will prevent leaking.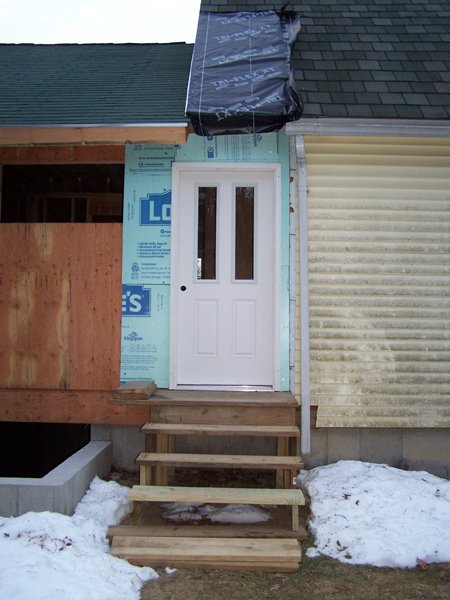 He has 1 more tiny roofing job to do on the north side over the back door.
Saturday when it stops raining he plans to start building the side walls of the porch in place.