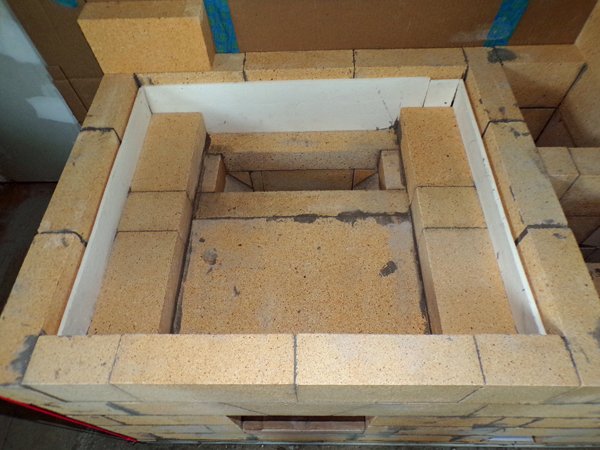 The mason was only here a couple hours and his helper not at all. He started work on the firebox. The opening in the back is for the ash grate.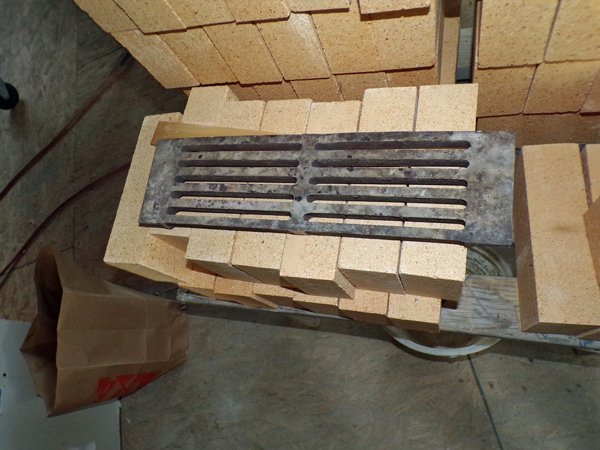 Ash grate for the firebox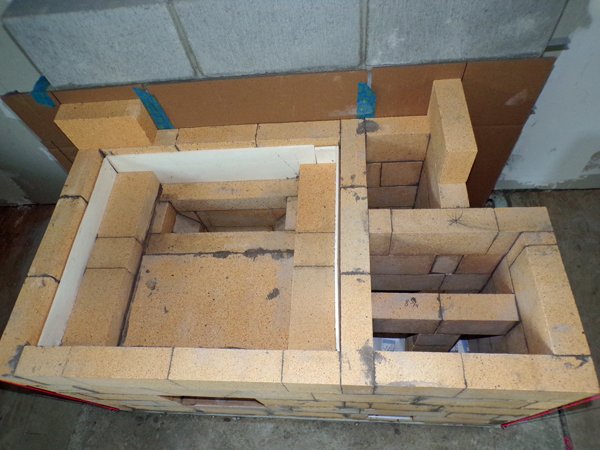 The chimneys are getting higher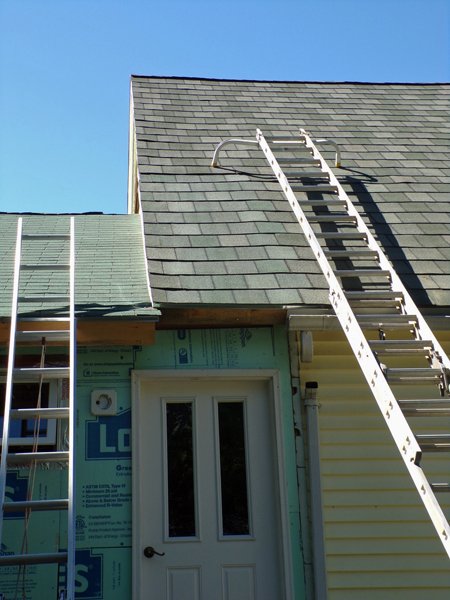 Monday morning my husband bit the bullet and went out and finished this little part of the roof.
The plan was to move the greenhouse window from over the kitchen sink and put an awning window in there. But as usual, there was a SNAFU. It turns out the awning window is 3" too wide and it would require the entire kitchen to be torn apart to get a proper header and stud supports in there. That's not happening. So it looks like the greenhouse window will stay in place and be in the new bathroom.
The awning window will go where the roundtop is now, in what will be the clean room. Not ideal, but we can work with it. He hopes to start moving windows this week. Then he can start siding.