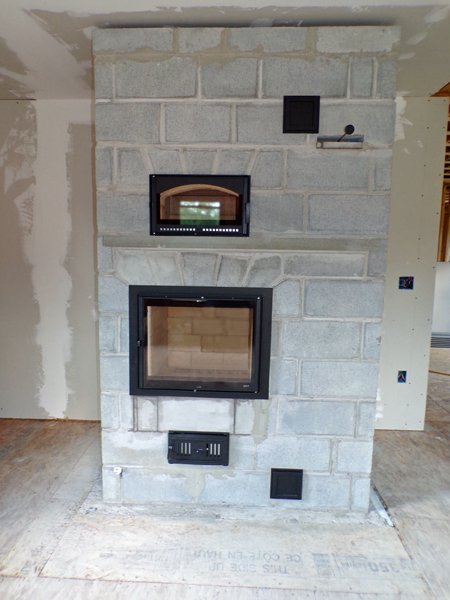 The mason finished the core for the masonry heater on Thursday.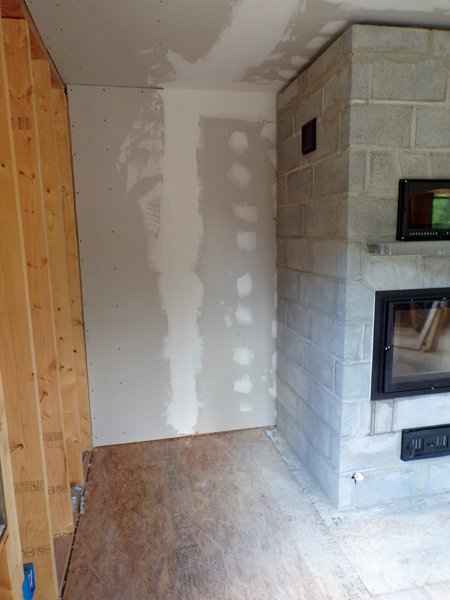 I hadn't been able to get a shot of this side during building due to all the equipment. This is where the woodbox will be. That's a fly ash cleanout on top.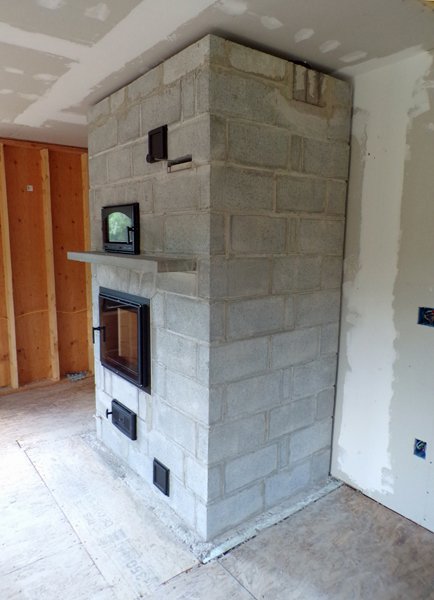 My husband will be putting the New England Mosaic fieldstone façade on sometime this summer. In July the mason comes back and builds the part that will go through the roof.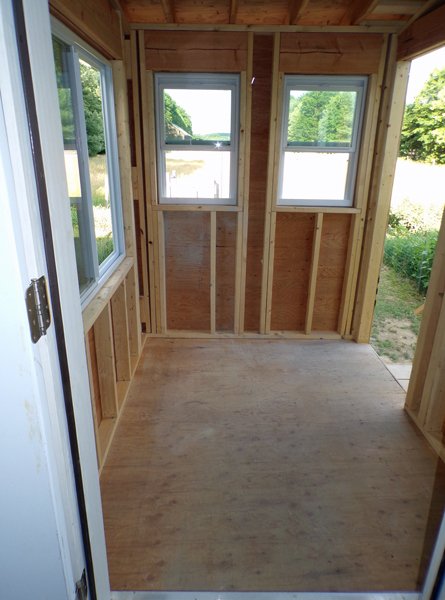 The mason cleaned out all his tools and as much of the mess as he could. I have my back porch back! It just needs to have a bench made to hold the dehydrators, on the right side, and I can start some serious dehydrating.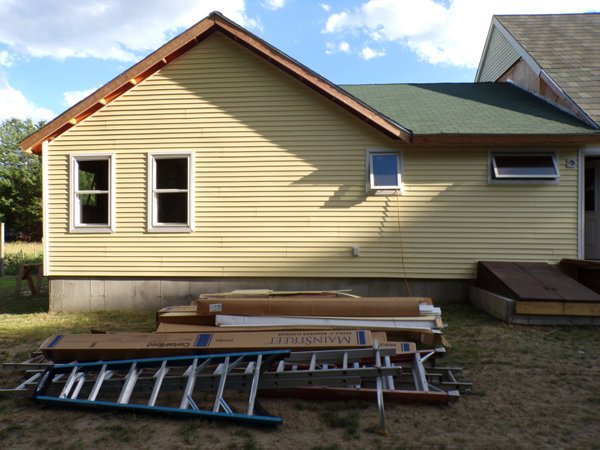 My husband got the gable finished. He will have to do the fascia and soffit for the whole house. He plans to rent a break and do aluminum for some of it. Once that's done the gutter contractor can do his work in one day, he said. Then the stone mason can start the steps and walkway.
On Friday my husband plans to start the front porch.