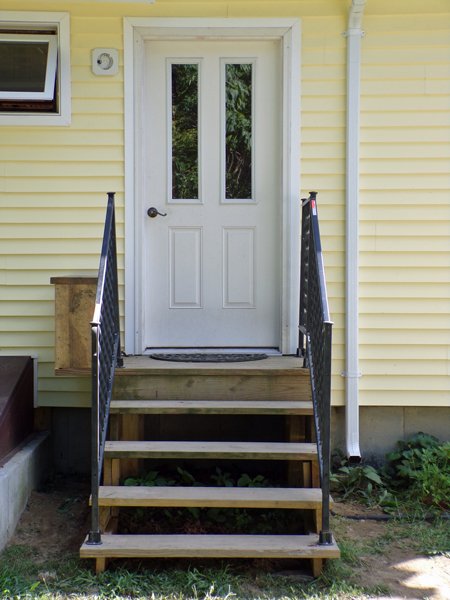 Tuesday he spent most of the day finishing these back steps. They needed the bottom step added, the bench for laundry baskets built and railings put on.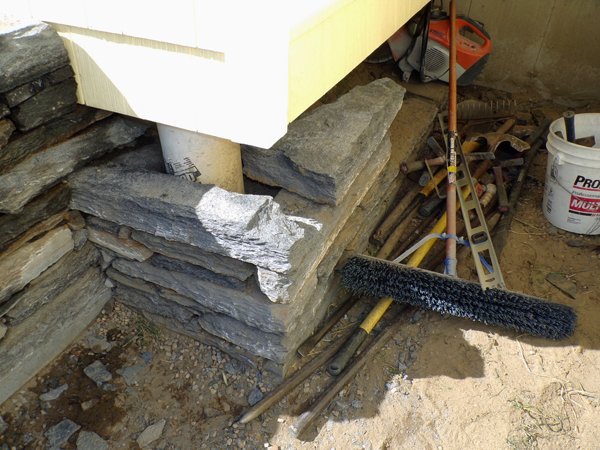 Stone wall, right side
The stone masons decided they needed to start the stone wall that will go under the front porch in order to continue with the steps.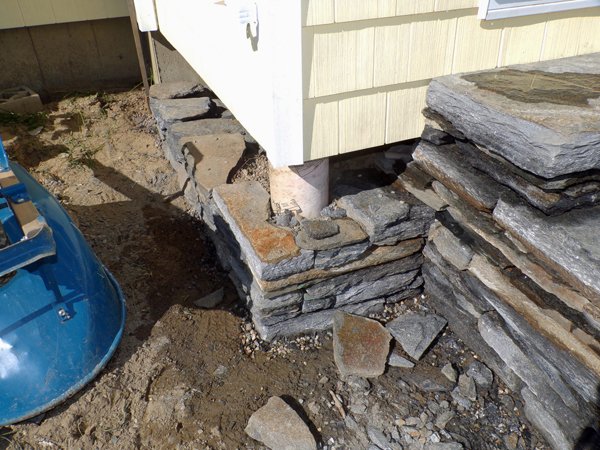 Stone wall, left side
So there was a lot more banging and sawing going on as I worked in the gardens.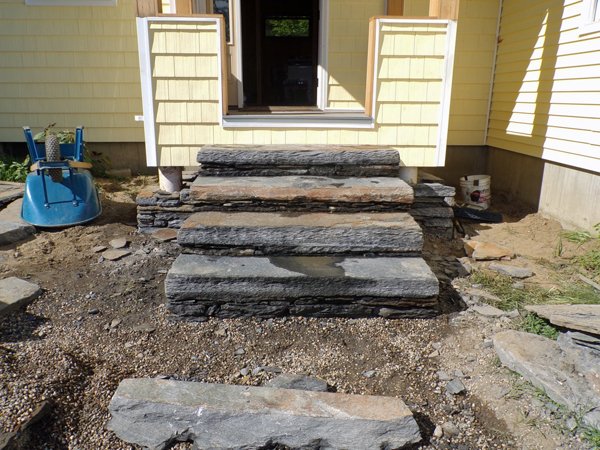 They were here earlier on Tuesday and stayed later and finished the front steps.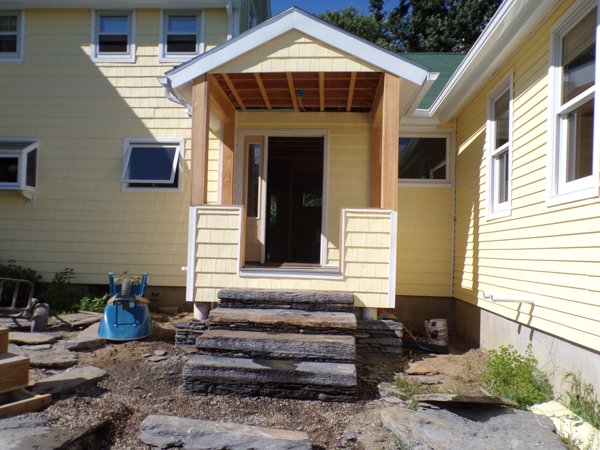 On Wednesday, my husband will put up the lattice, paint the door and handrail for the back porch, and replace the boards that cupped on the front porch. He hopes to putty nail holes and get it all ready to paint as soon as the masons are done.