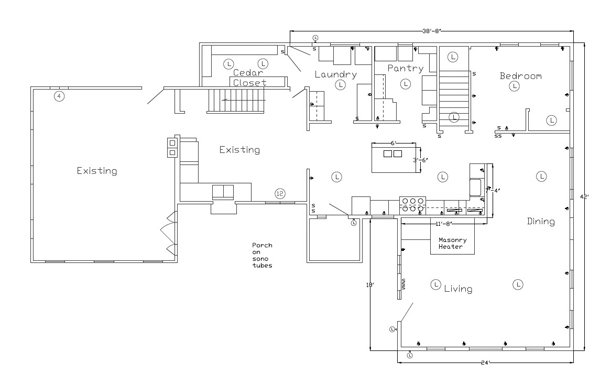 On Monday he spent time on the electrical plan, specifically on the cellar area.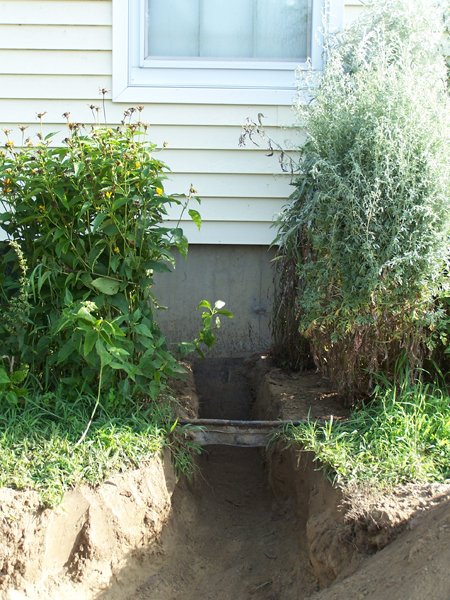 This is the trench they dug through my South Herb garden last summer. It held the electrical stuff to run the septic system.
We'd had a problem with sewer gas smell on the first addition side of the existing house. The odd thing is, there is NO plumbing in there. We thought the single remaining old septic pipe had broken, and that has been replaced.
Monday when I did laundry, the smell was back in the cellar. So my husband called the contractor and they thought maybe the electrician had not properly sealed the conduit he ran. It does go into the addition side, to a control panel.
So my husband went down and opened the panel, and yup! It stinks!
So I expect the electrician will be back out soon to deal with that. I also expect we will not be paying for this!
It's been too cold for much to be done on the addition itself. It's to warm up some by the end of the week, and he may get out there and start puttering around again.