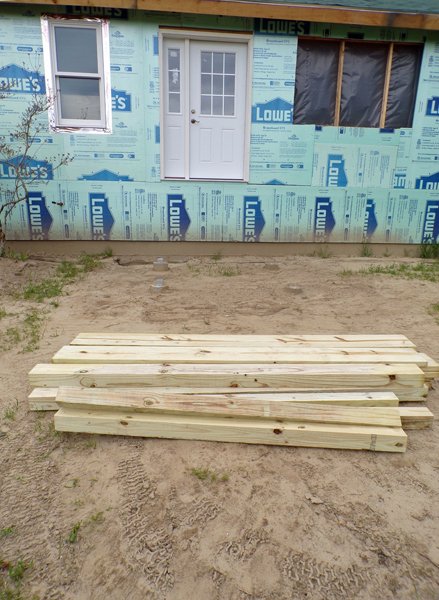 Our son moved the materials for the porch floor around to the east side of the house. Once the electrical is roughed in, he will start this project.
My husband hopes the electric will be finished by Wednesday. He's not yet gotten the strapping up in the root cellar but I think he finished the freezer room. They spent Monday running lots more wires.
Tuesday will be more electrical work. He gets mighty tired working with the electrician each day….