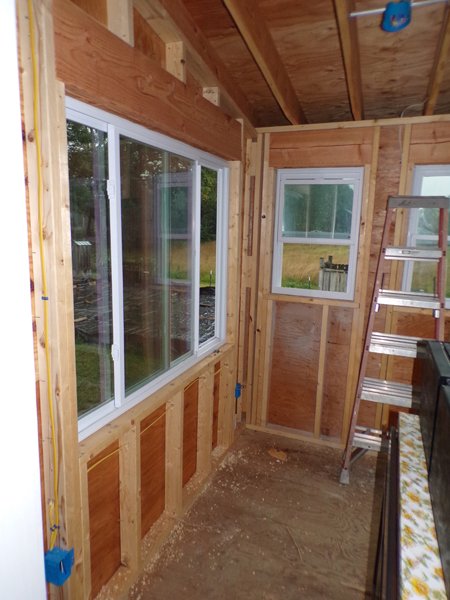 On Friday he had the electrician coming to finish the rough electric work. Most of it was on the back porch as that had not been built when the electrician was last here. I asked to have it wired to allow possible seedling starting in the windows.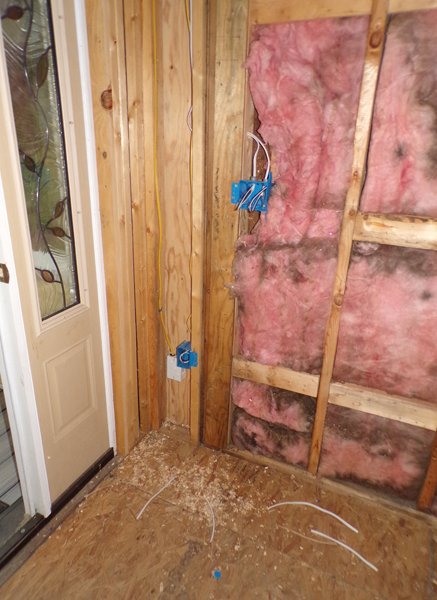 There was electric to run on the wall he tore apart and a few outside outlets to hook up. They left the usual electrician's mess my husband always complained about.
All the ladder work, as he was doing the hard stuff to keep the cost down, did not help his back much. So he plans to take a day off on Saturday. It's to rain all day on Saturday so it's a good time to rest.
Next week he hopes to get the rough inspection and then he can start inside once Freezer Camp is done.