Can you go wrong with cheesecake??? This was the show-stopping dessert I made for Christmas, though Valentine's Day (a.k.a. my birthday) is another great excuse for this amazing treat!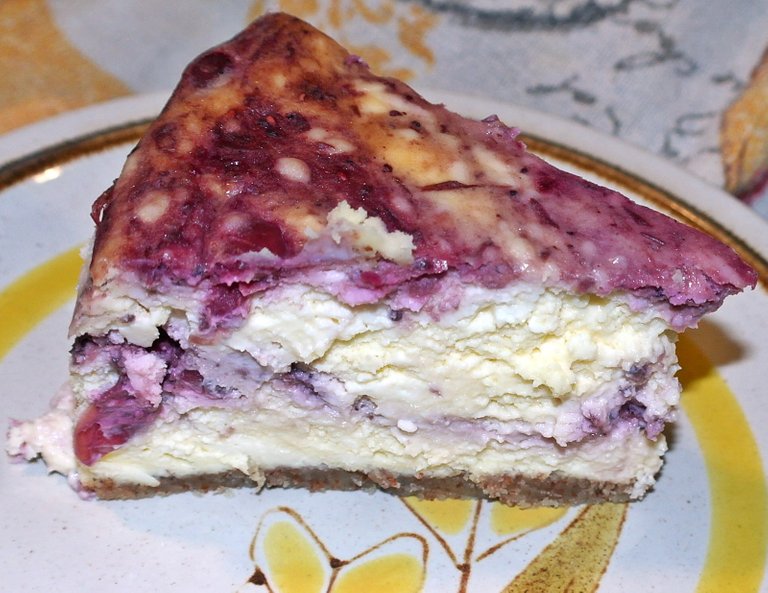 This is my entry for this week's @foodfightfriday challenge.
So, on with the recipe!
Cranberry Swirl Cheesecake (grain free)
Crust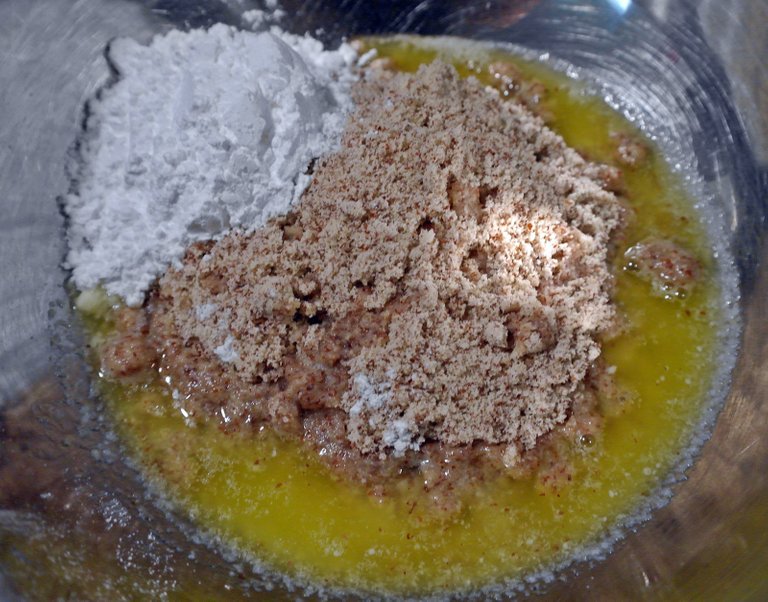 For the crust, combine with a fork:
1 1/2 cup almond meal
1/4 cup powdered sugar
1/4 cup melted butter
When it's crumb-like, it's ready to form.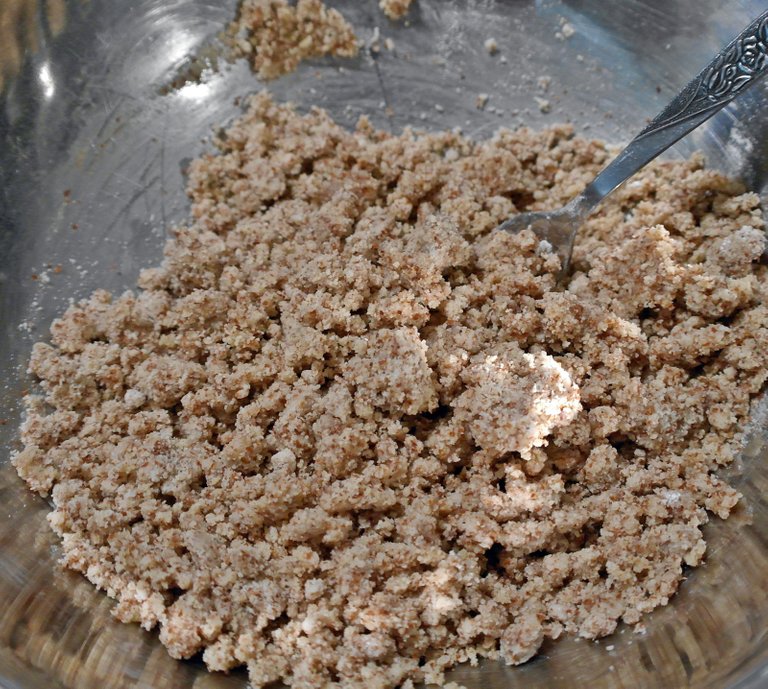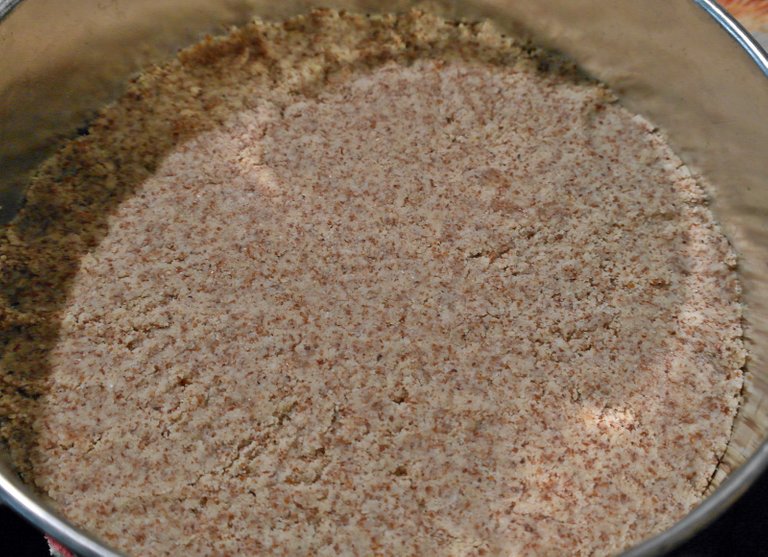 Use a 9-inch springform pan (greased), and press the crumb mixture firmly into the bottom of the pan.
Bake at 325F for about 10 minutes.
Set aside.
Topping
Warm gently:
Set aside.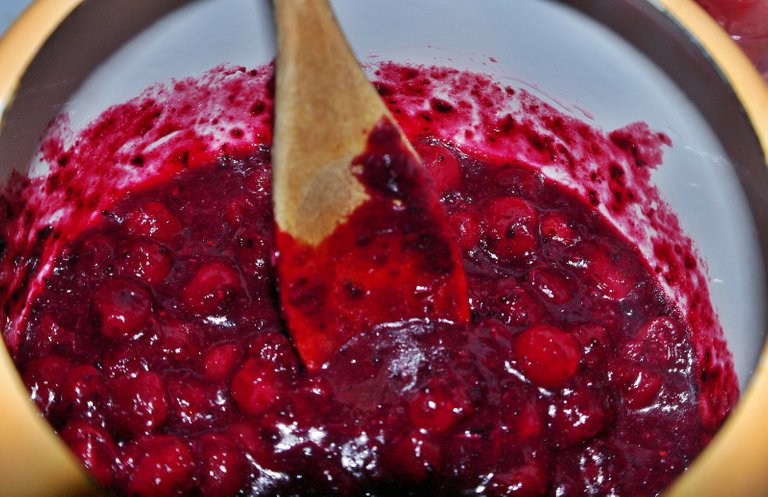 Filling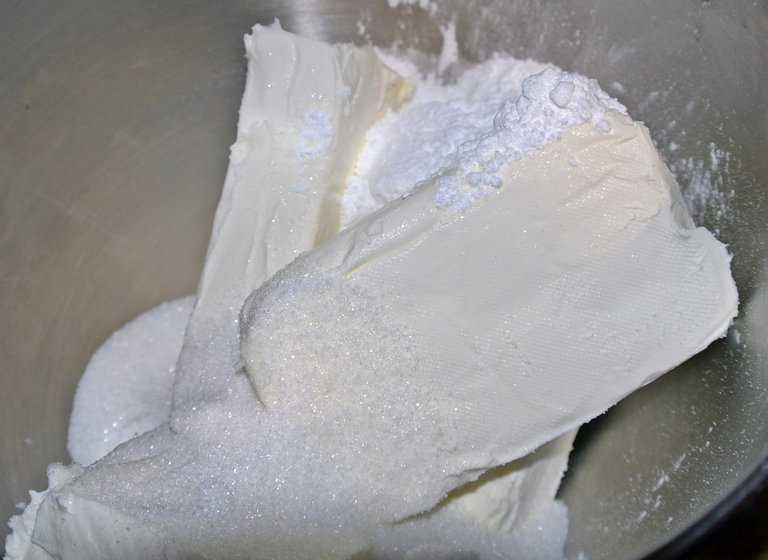 Cream together:
32 oz cream cheese, softened (that's 4 packages here in the US.)
1/2 cup granular sugar
1/2 cup powdered sugar
It should look something like this: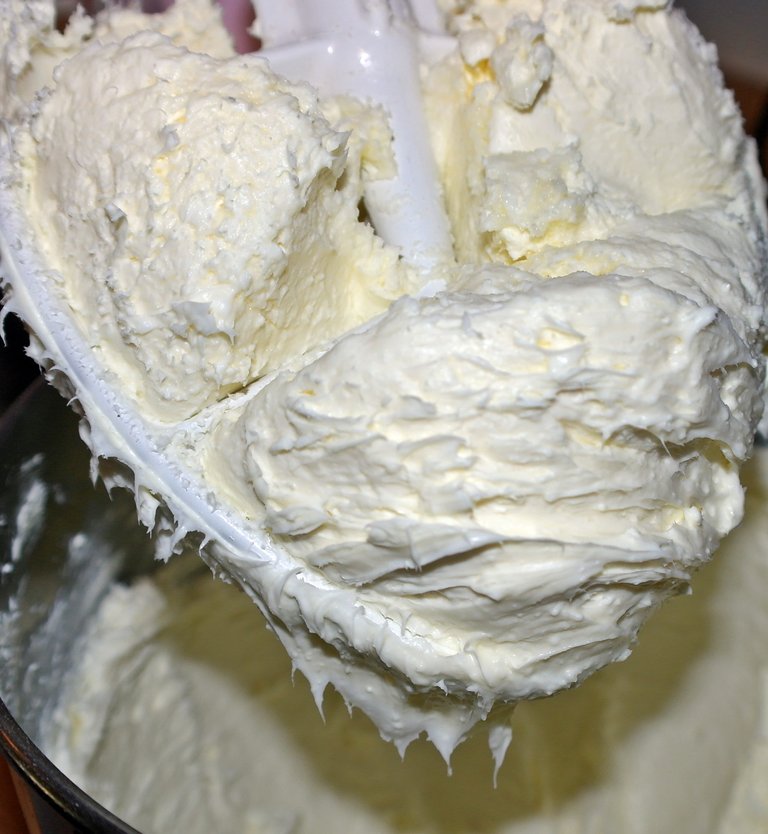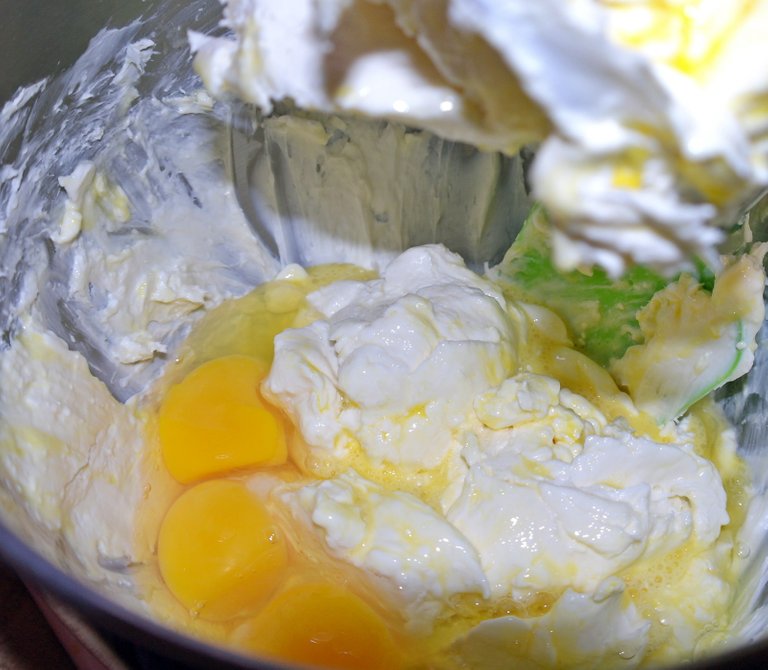 Beat in:
5 eggs
1/2 cup cream (I use heavy whipping cream)
1 teaspoon vanilla extract
1 teaspoon citrus extract (lemon, orange, whatever you prefer)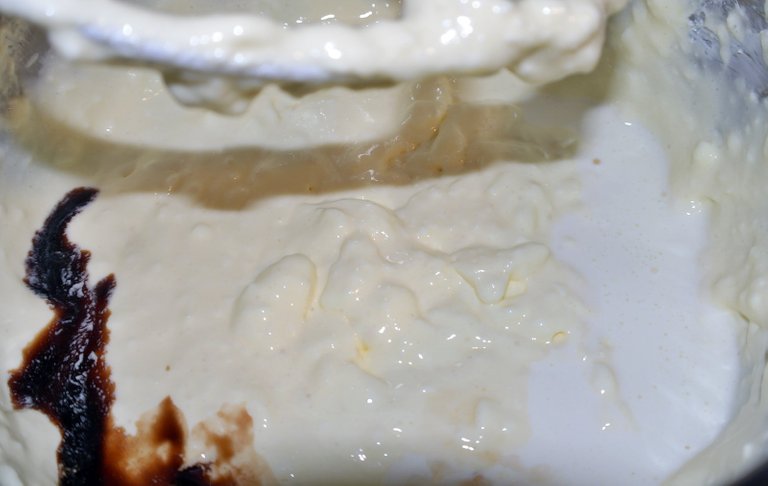 Assembly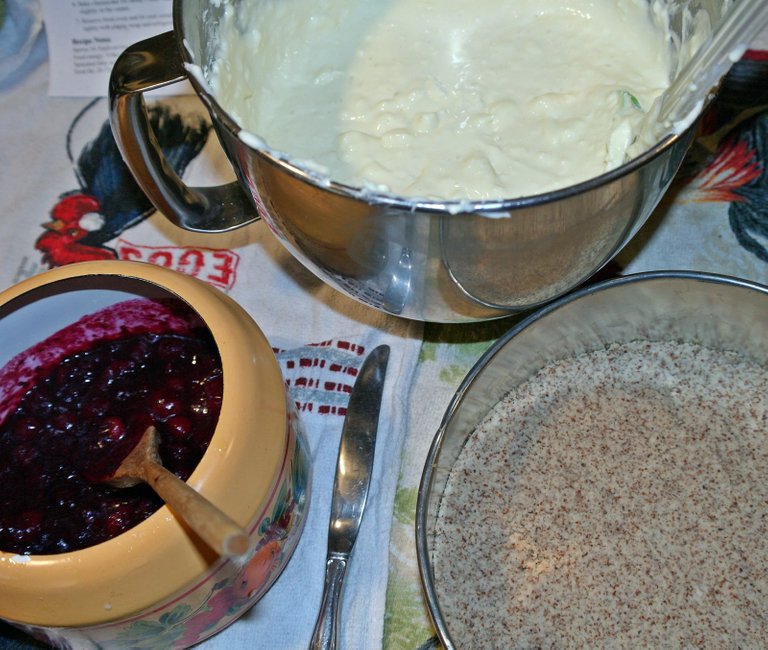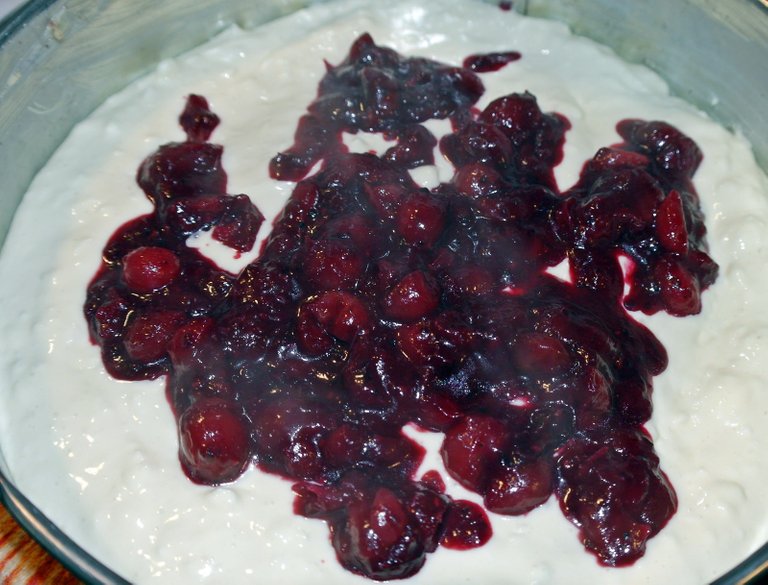 Pour about half of the filling into the springform pan over the crust.
Follow with about half of the berry topping.
Use your spatula to swirl the topping around on the filling.
Repeat with the other half.
It should look something like this: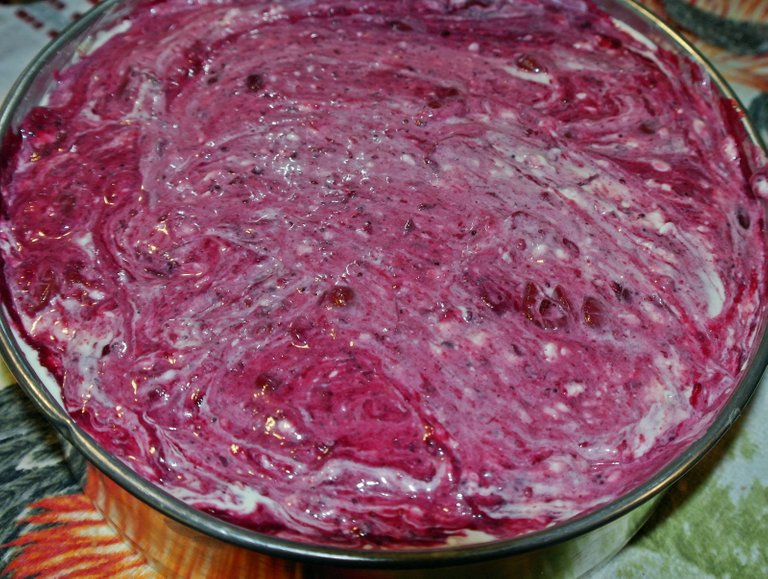 Bake at 300F for an hour, 20 minutes to an hour, 30 minutes until the cheesecake is set in the middle, but still wobbly.
Let cool. It will pull away from the sides of the pan slightly.
Then chill a few hours.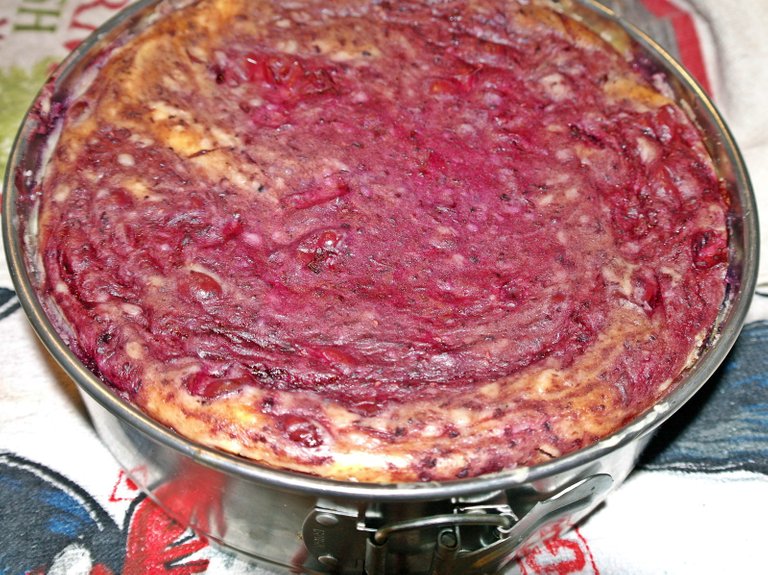 Remove the sides of the springform pan and serve. This would look prettier with another dollop of the topping and some whipped cream. But the taste made it a true winner that will be repeated in our Christmas future.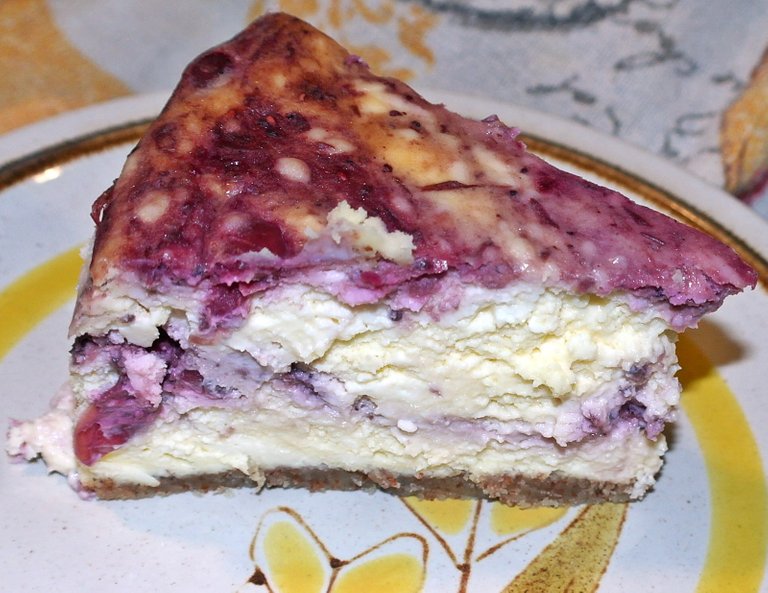 Recipe Cards
Feel free to print and save these for home use.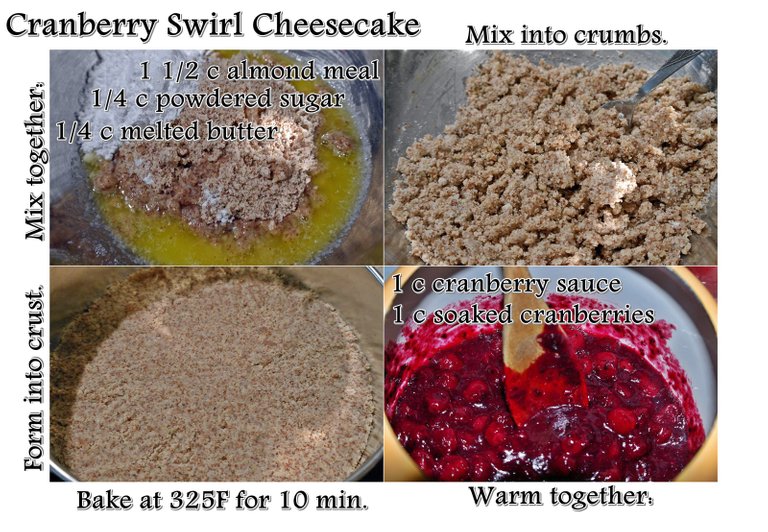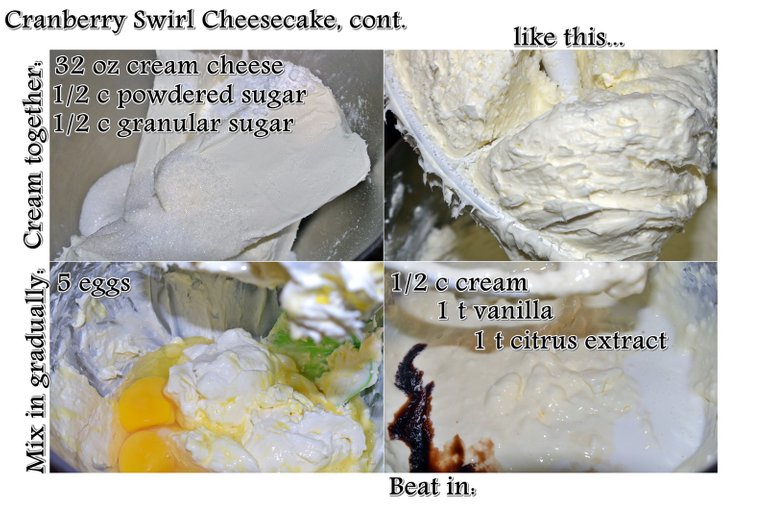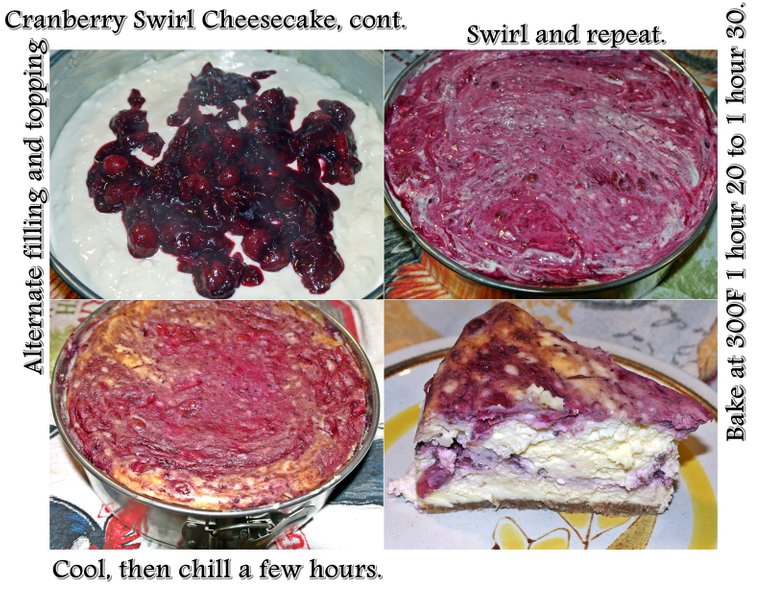 ---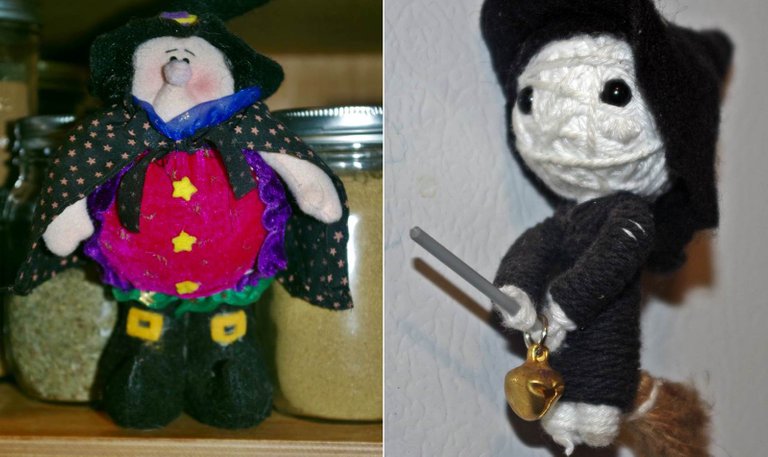 Two of my kitchen witches. One hung in my grandmother's kitchen as long as I can remember, so I have mine - adding a certain magickal spice to my cooking, presumably...
My grandmother's now lives in my mother's kitchen.
Previous recipes in Lori's Cookbook
(Links are for Steem... For Whaleshares and WeKu, simply place whaleshares.io or main.weku.io where the steempeak.com is.)
Holidays (Christmas, Thanksgiving, etc.)
Cranana-Chumpkin Bread
Cranberry-Berry Sauce (canning too)
Cranberry Juice Drink
Crustless Pumpkin Pie
Gravlax (Swedish Marinated Salmon)
Breakfasts
Basic French Toast
Buttermilk Pancakes - including low-carb and grain-free options.
Appetizers
Gravlax (Swedish Marinated Salmon)
Marinated Olives & Nuts
Easy Suppers
Dirty Mac & Cheese
Simple Cheeseburgers
Spanish Rice
Italian Meatballs
Spaghetti and Meatballs
Main Courses
Battered & Fried Prawns & Zukes
Fathead Stromboli
Garlic Curry Baked Drumsticks
Drinks
Side Dishes
Turmeric Rice
Garlic-Herb Bread
Breads
Cranana-Chumpkin Bread
No-Knead Bread
Fathead Dough - a grain free substitute for many bread situations!
Snacks
Oatmeal Chocolate Chip Cookies
Sauces
Spaghetti Sauce
Basic Salsa
Garlic-Herb Butter
Desserts
Crustless Pumpkin Pie
Peach Cornmeal Cobbler
Peach Crisp
Tapioca Pudding
DIY Ingredients
Canning
Rebel Canning - a general guide about what I do, and why I don't always follow USDA guidelines.
Cranberry-Berry Sauce
Cranberry Juice Drink
Meatballs and Spaghetti Sauce
Note: All photos are mine - Samsung NX11 - 2019.
Crossposted at Steem, Whaleshares, WeKu
---

Lori Svensen
author/designer at A'mara Books
photographer/graphic artist for Viking Visual
(Buy my work at RedBubble)
verified author on Goodreads
find me on Twitter
blogging on: Steem, Whaleshares, WeKu


---