Nomadic Village Views, UK 2012

From 2009 - 2014 I set up temporary villages populated by nomadic artists
from all over the world. During these years The Nomadic Village visited
Bulgaria, UK, France, Slovenia, Austria and Romania.

I had to take a break from being the mayor of this village, as in the end it cost me too much.
Now, after a few years off the project, I am ready for another round; 2020 might see an 'invitation only' settlement on our new property. I am already excited!
---
Here are some more vehicles, this time from The Village in France 2013: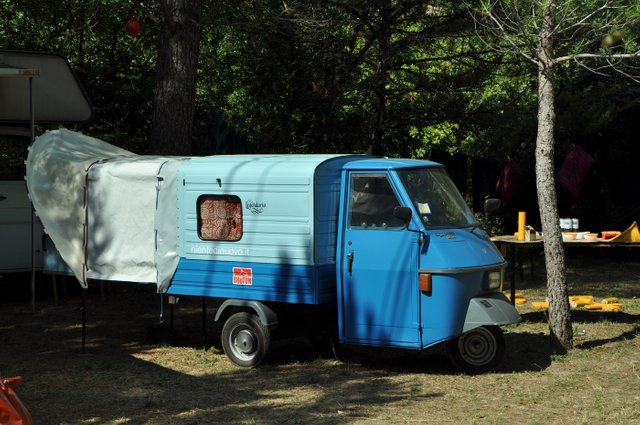 Davide Bignami's Ape Camper, IT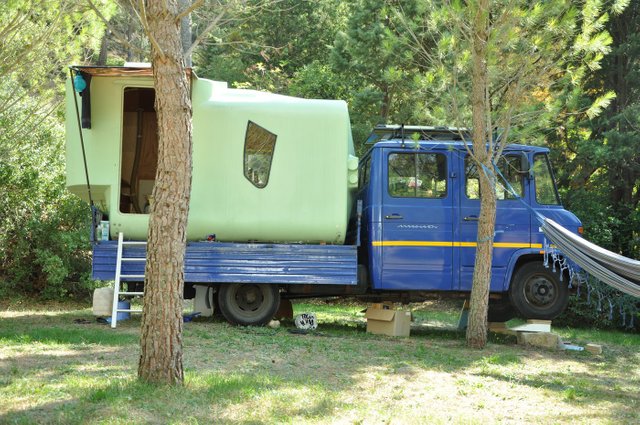 Mercedes Truck with livable sculpture by MUD-projects, NL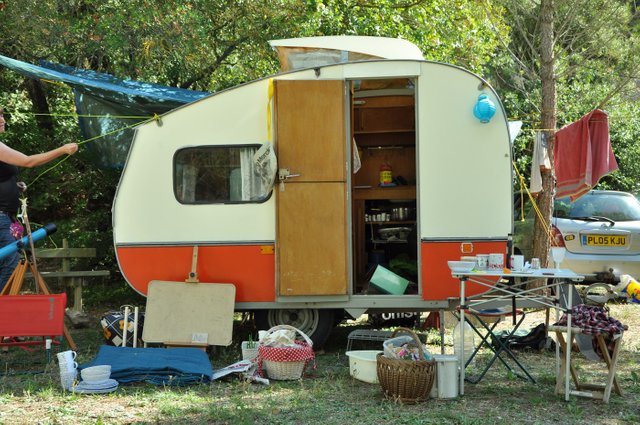 The Egg by Marek, Lindsay & Lukas, UK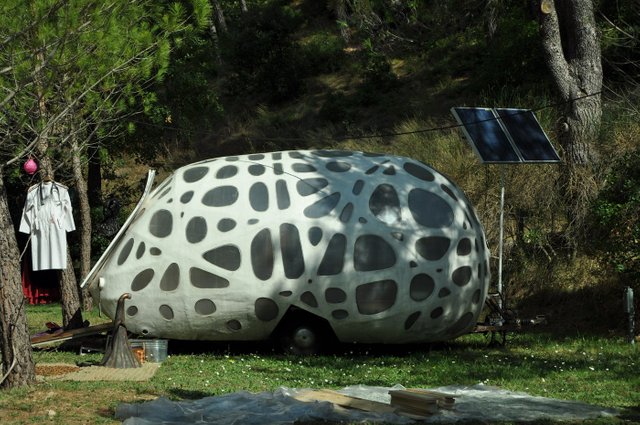 Amazing Caravan by Symbiolab, SE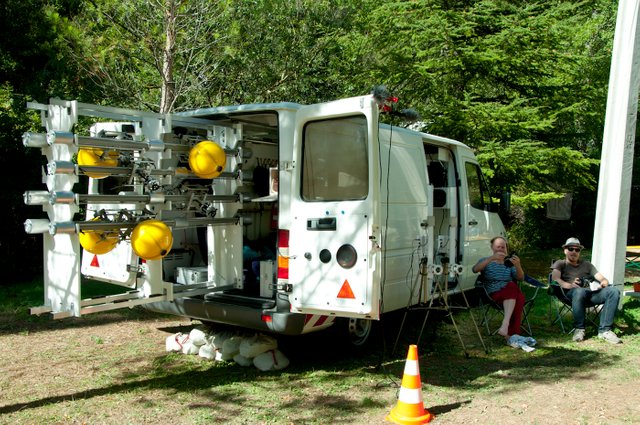 High-Tech Audio Truck by Florian Tuercke, GE