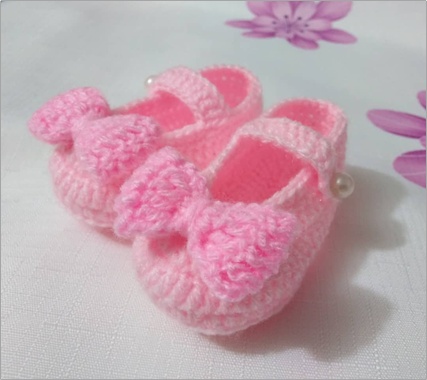 ---
     Hello my crochet friends, the week is over and it's raining a lot here in Guatire, it's a bit cold and it just causes you to be tucked in bed drinking a nice hot chocolate, but as none of that you can grab my needles and my threads and I started to invent.
    Today I wanted to invest my time in simple things, you don't know how many things I'm doing. As you all know Christmas is approaching and I want to do a lot of things to take to my nieces and my mom.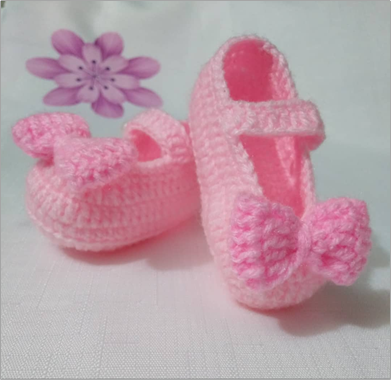 On this day I will show you the shoes that I made in crochet, with a measure of 1 to 3 months, made with golden Spider wool and a needle of 2 mm.

Step by step shoe sole
---
1 lap We weave 18 chains and we begin the first lap putting us with a high point in the 5th chain, we continue with high points until the end, in that last base chain we put 6 high points and we return ourselves with high points until the end, in the last point we put 5 p/a in the same place to complete the same 6 that we did in the other end.

2 turn We weave a chain and in that same point we make a low point, we continue with 7 low points in each point of base, then we weave 6 half points, and when we arrive at the end where we made the 6 points in the same place, we are going to weave increases of 2 m/ptos in the 6 points of the base, we return in the same way that we arrived with half points and low points until the other end, where we make increases of low points in the 6 points of the base and we close with satin point.

3 lap We weave a chain, and in that same point we make a half/pto. Thus we continue with 9 m/ptos, 5 pts high, and when we arrive at the increases of the previous lap we make an increase of 2 pts high in the same point of base, we alternate with a high point and then an increase, thus we continue until completing the 12 half pts of the previous lap. We return the same way we arrived and when we reached the other end where we did the increases we do a half / pto in each point of the base and close with pto satin.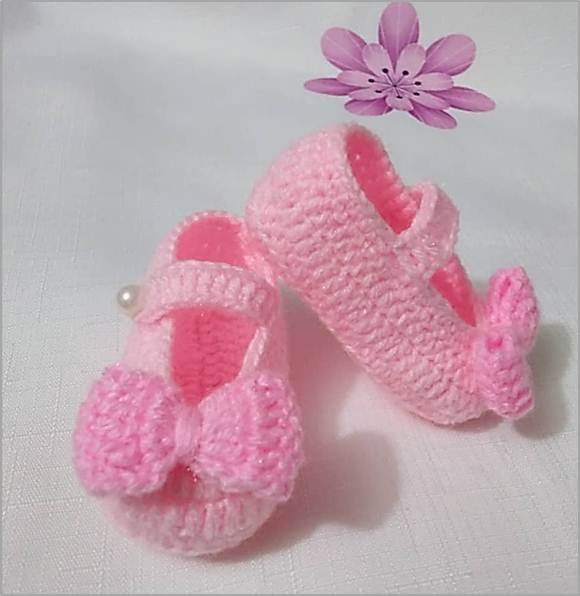 For today I'm only going to show you the first part of the work, soon I'll be bringing you the continuation of this fabric with some Christmas colored shoes.
Chao chao I tell you for today, I hope I got a few smiles out of you with my pink sneakers. Have a nice weekend and may peace and love be poured into each and every one of your homes.
---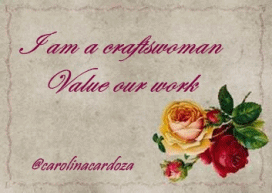 Images taken with my Hyundai e501 cellular camera