My bathtub is in a horrible state. Something needed to be done. The easiest fix was to re-caulk it, so that is just what I did.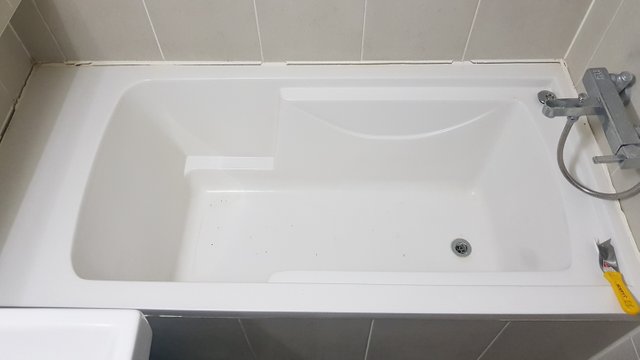 As you can see, it looked like crap. Personally I want a new tub because it is about 15cm too short. However, I rent so that is out of the question. I'm not installing a new bathtub I may use once a month in a rental. It's too difficult to take with me when I leave.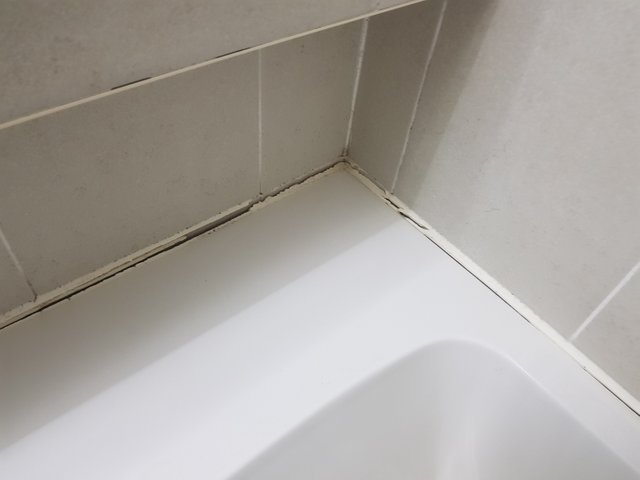 This corner looks particularly bad. My guess is teh bathtub settled or moved for some reason. The apartment is around 15 years old, so maybe it was just time. I doubt the job has ever been done before.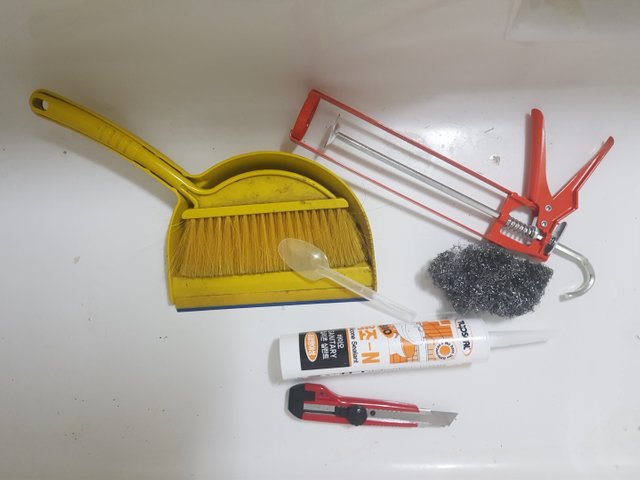 I asked my landlord to take care of it and he said, 'hell no'. I asked the apartment manager and he said, 'hell no'. If I wanted it done, it was up to me. I had some of the tools, but I didn't have the caulk or the caulking gun or the caulk remover (first picture bottom right). The tools were about 6$ and the caulk was 2$. The caulk remover isn't necessary, but it is well worth it. It will save you time.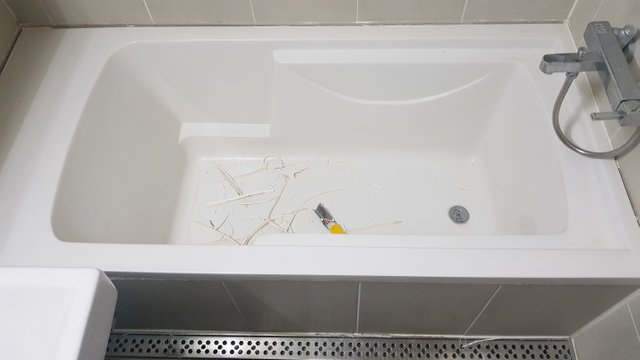 Removing the caulk is easy. You can't really screw up unless you scrach your tub. I don't care because this tub is already scratched and damaged. I scrabed it with the scraper, then got ride of some extra with the razer blade. After I scraped it with steel wool, swept it and cleaned it with alcohol. I don't do things half-assed.
In this picture, you may also notice there is a drain along the floor, there is also a drain under the tub which is why no one cares if the water leaks around the tub, it won't sit there (it's nasty underneath, but no serious issues).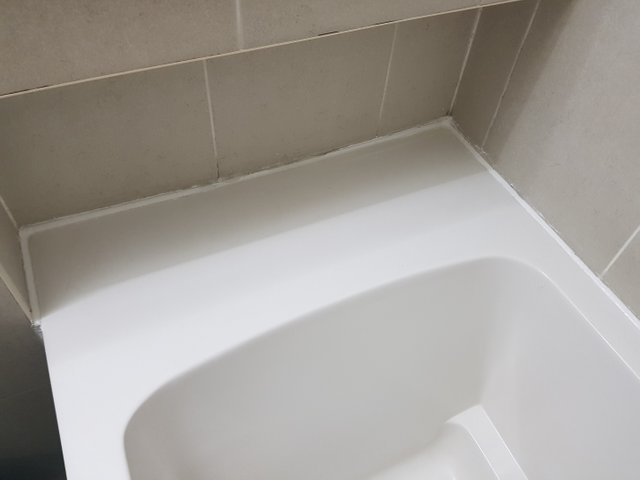 Here is that corner after caulking (I caulked Saturday and today is Monday). It should be dry now. I've scraped away some of the extra stuff. However, it looks so much better, I don't really care. Besides, I think some will wash away the next time someone uses this bathroom for showering (we have a way better shower place).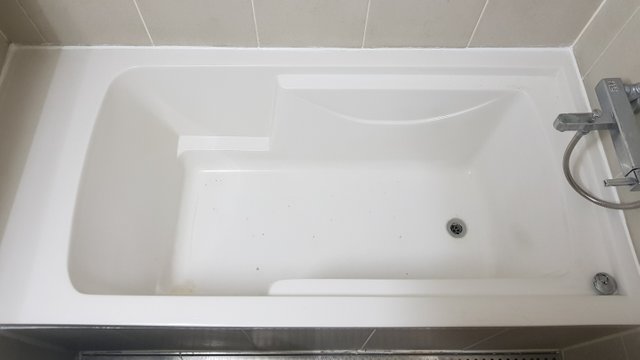 And here is what the entire tub looks like finished. I could have used half an extra tube, but I'm just worried about astetics, besides if there is a problem, I'll get more later. It looks 10X better.
Actually, those spots you see are permanent features. I did mention I need a new tub. All in all, it was an easy job. It's been like 72 hours and you only need 24 to 48 for most caulk in practically any normal room setting, so it's a job well done.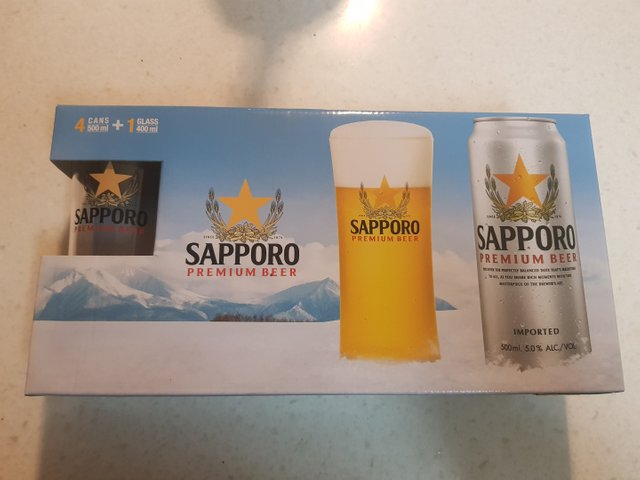 Time for some beer. My wife was so happy I did this job that she bought me a beer set. I get a nice Sapporo glass and 4 X 500mL cans. Sapporo is decent and I'm happy to drink it.
There isn't much to say about this beer. It's somewhere between Budweiser and Heineken on the taste scale. Kinda boring, but I like the design and the simple taste. It's a working-class beer from East Asia and I am a working-class guy living in East Asia.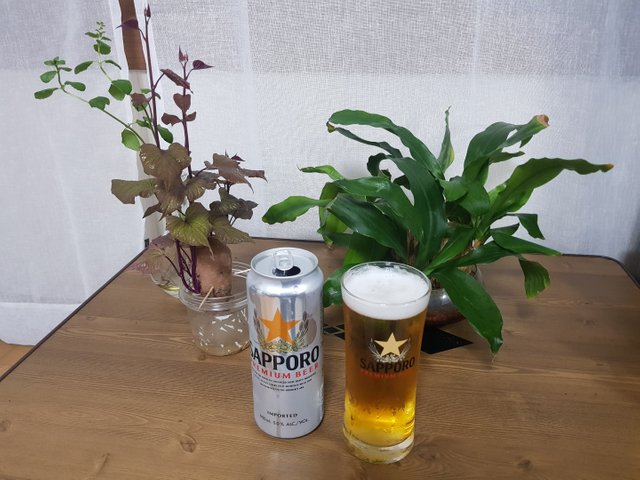 My boycott of Japanese beer is officially over. I poured a glass just in time to have a nice #BeerSaturday. It is a 400mL glass, but that's not a serious issue, it fits in the case and looks nice. Pictured behind it is some strange plant, some mint, and the sweet potato that I'm trying to grow (I'll talk about that in a few weeks).
You can do caulking yourself in a simple #diy project. Don't be afraid and Cheers!