Yesterday I posted about the prep work that I did, you can find the link here
https://steemit.com/gardening/@artonmysleeve/a-hard-days-graft-prep-work-on-my-drive
My drive was a right mess, and I knew I had to do something about it, I wasn't ready for the wake up call this morning but there was a loud bang on my door and my 4 tuns of road planing's where here, well two of them anyway.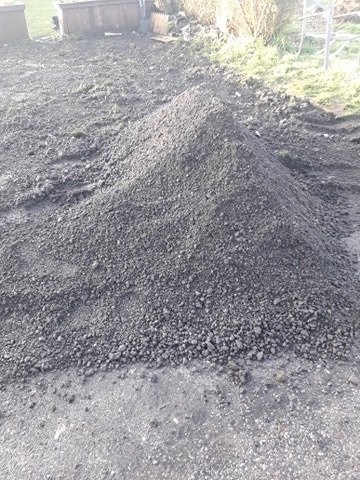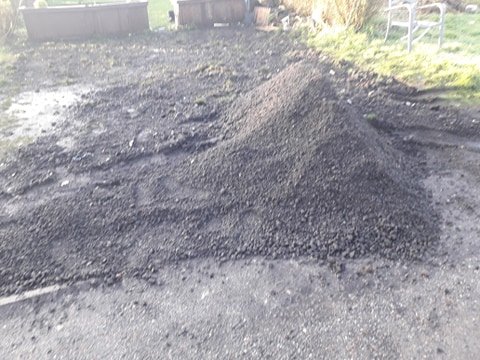 The guy drove and dumped them on my drive and I was a little confused as there was so little of the stuff, I said to him is that 4 tun? it turns out by law he can only carry two tun at a time and he had to go and get the second load.
I refused to pay him until I had all the product and he went off on his way to go and get me the rest of what I wanted.
he came back and I had already started to lay the first batch down.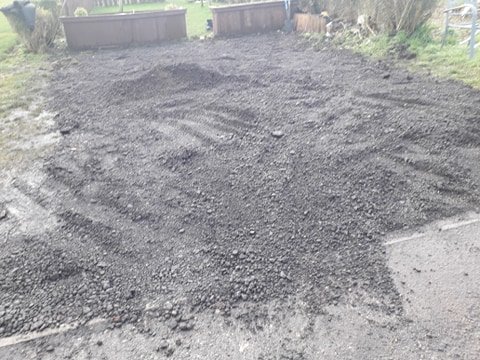 Now I know that a tun is a lot of weight, but I didn't realise how much work I had got myself in for, I started to shovel and rake to move it around the space that I wanted it in.
I then decided to go back another 6 feet and bring the road planing's up to my planters so that the rain and puddles didn't build up and rot them away.
It was a long 3 hours of graft but finally I had the road planing's down and it looked great.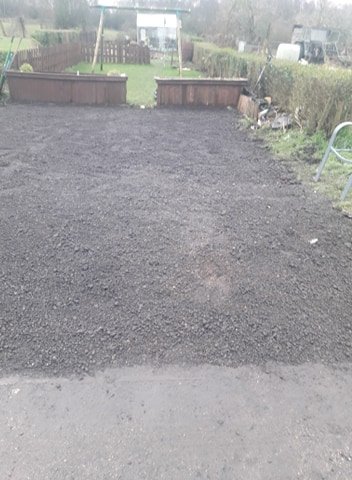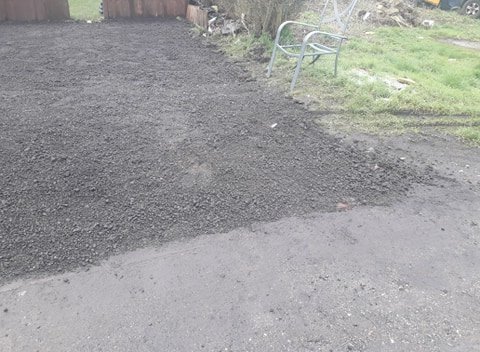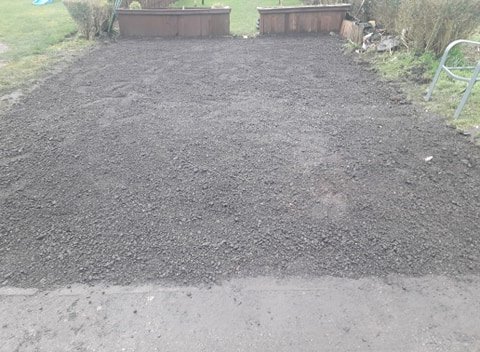 Now I am bragging, I did this all on my own, no help so I am happy that I have done something in this scale on my own, the problem I now have is my back is killing me and my legs are like jelly.
I am considering hiring a waker plate to knock it all down and make a solid surface as it is still pretty loose, but it is only for one car and it should hold up.
I do however need to get another 2 tun as going back by another 6 feet has made the back end a little thin compared to the front, this is just choice not that I have too.
All in all this has took my 3 hours this morning to get this project to this state, all in all one man one drive way start to finish has taken me 8 hours if I was to leave it like this, and maybe another 2 hours to flat it down.
who needs builders?
Start picture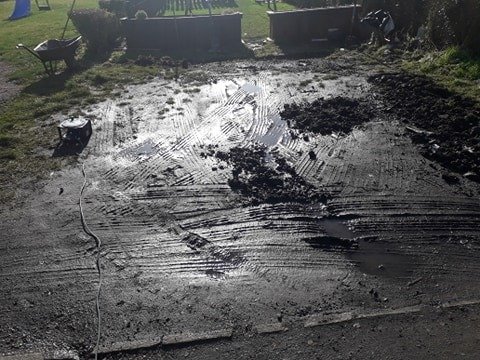 End Picture