Welcome to this Steemit only content, how to change the starting cable on your push lawn mower.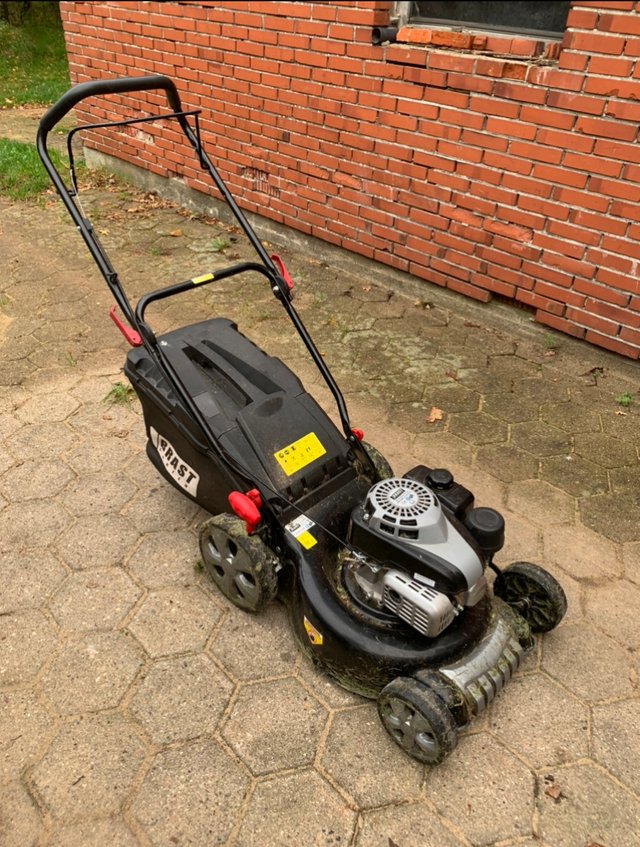 This is a quick guide that should get you cutting grass in a couple of minutes, here we go!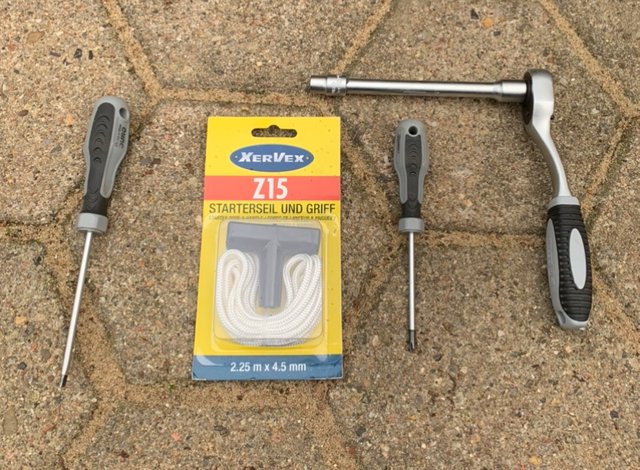 What You Need
New pull cord (5 bucks off of Amazon)
Screw driver (flathead and Phillips)
Ratchet Set
Pliers or wrench (optional for removing the old cord)
Step 1
Remove the engine cover and the pulley housing.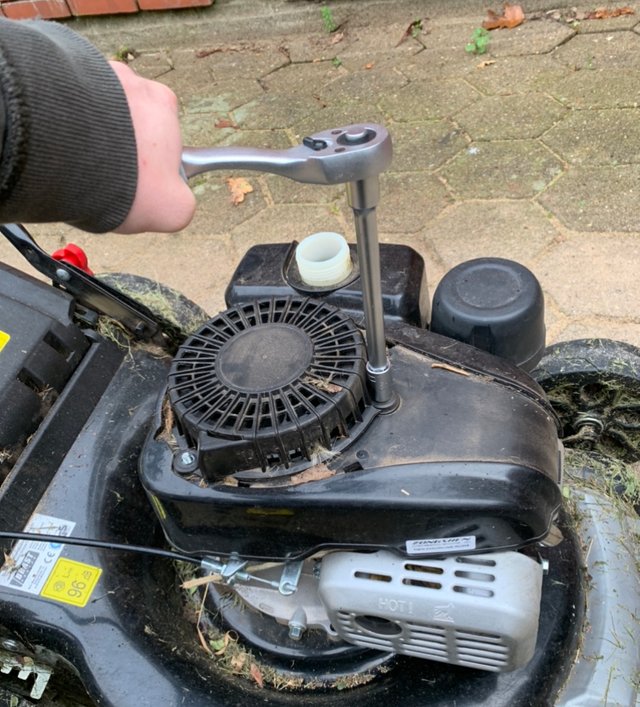 Step 2
Locate the old cord for removal inside the pulley housing.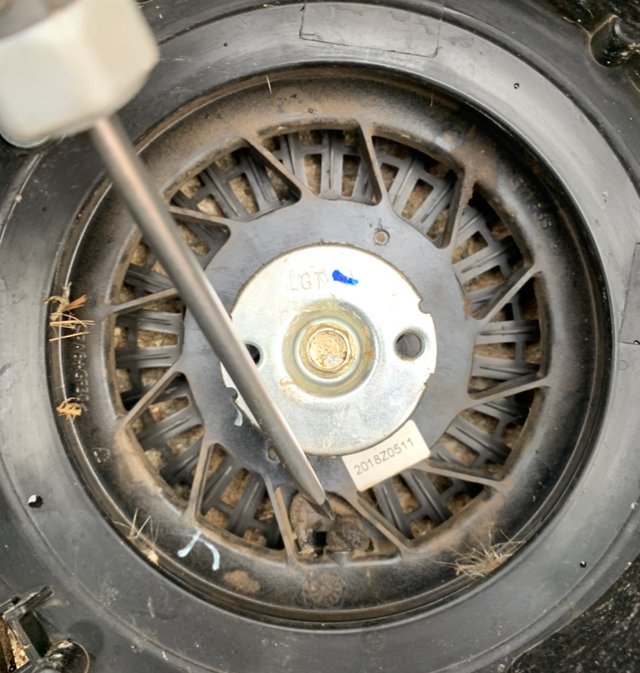 Step 3
Remove the old pull cord from the housing, simply pull it out of the housing with fingers or pliers.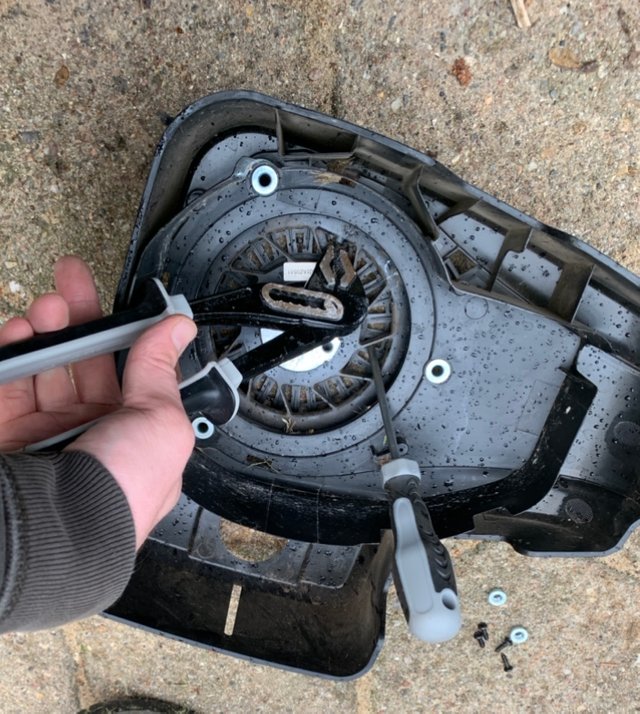 Step 4
Wind the pulley up as tight as it goes then slowly walk it back to align the hole on the pulley with the hole on the pulley housing, insert a screwdriver to hold the pulley in place, thread in the new cord.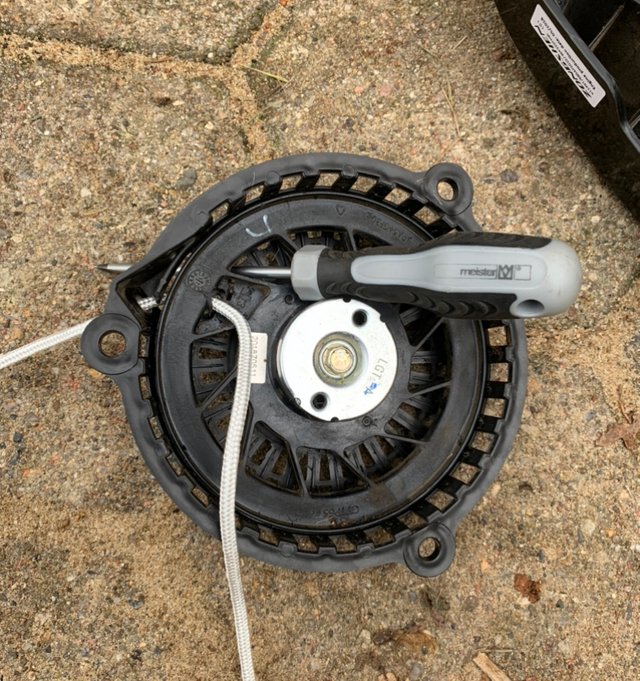 Step 5
Tie a knot at the end of the cord.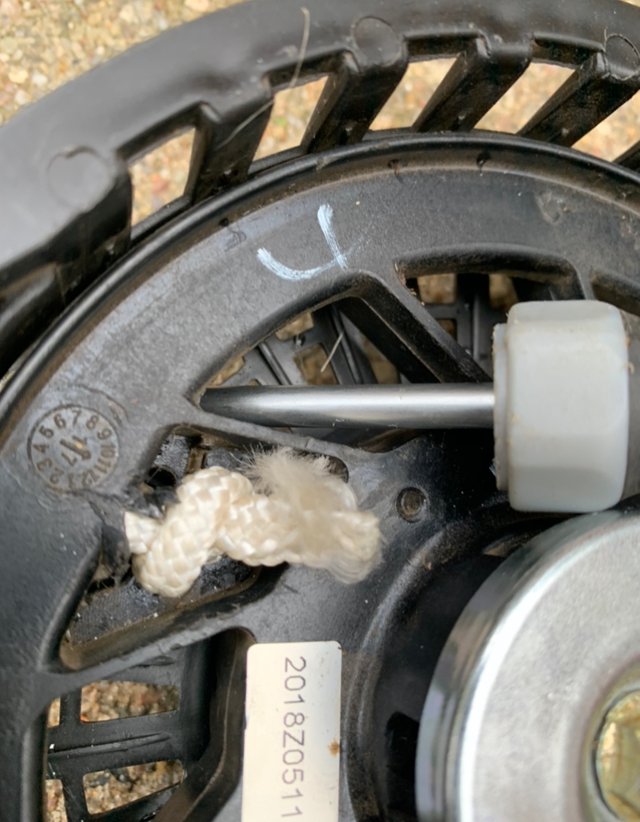 Step 6
Release tension on the pulley allowing the cord to wind up into the house leaving about 16inches (40cm) and tie off a not to stop the cord from going all the way into the housing.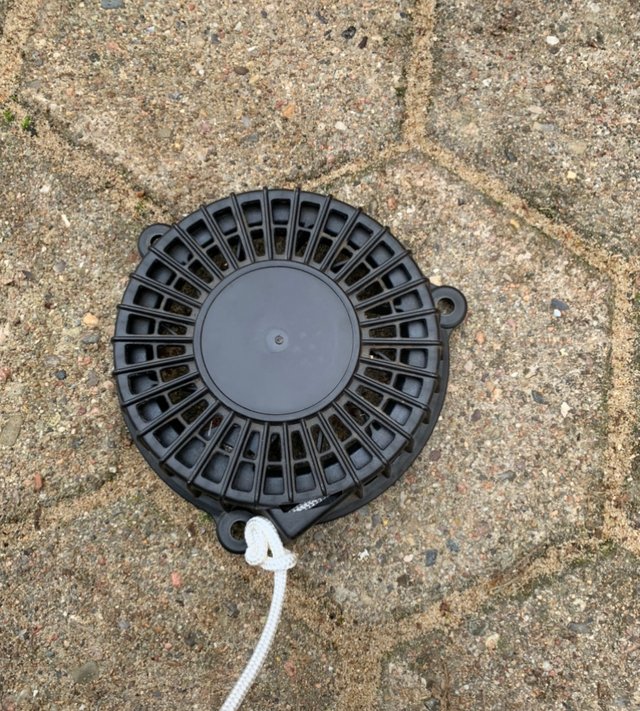 Step 7
Add the handle to the cord, release the knot on the housing and mount it back onto the lawn mower.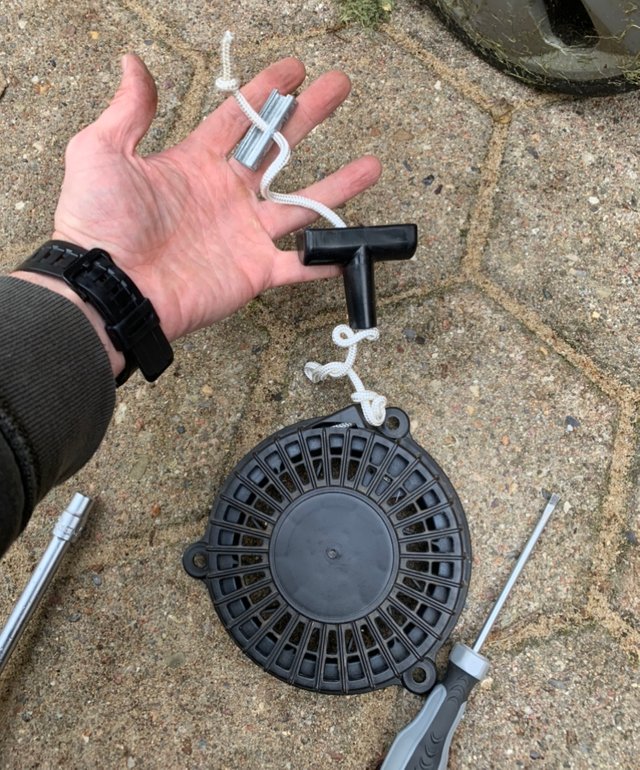 That's all your ready to cut the grass!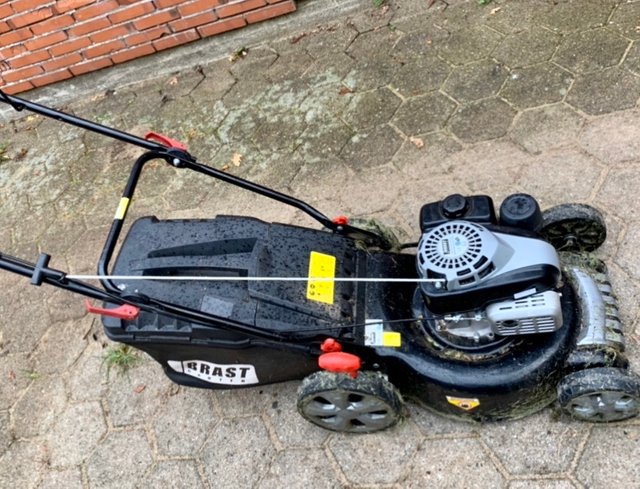 Thanks for checking out my blog, if you have any questions please ask and I will get back to you right away!