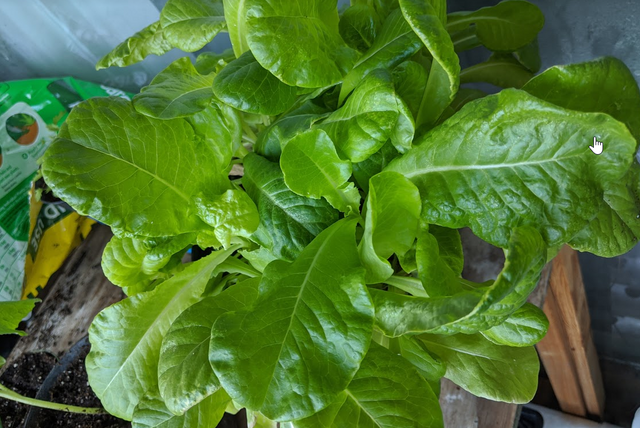 Our Lettuce Pot is doing well and we have had a number of salads from it already.
The Lettuce is doing much better now that we put it more in the shade.
I don't understand why because everything that I have been reading is that Buttercrunch Lettuce wants direct sunlight.
The Lettuce in our Hydroponic system is on its last legs.
We still have to harvest more of our Mizuna.
It is so nice to have fresh vegetables every day.