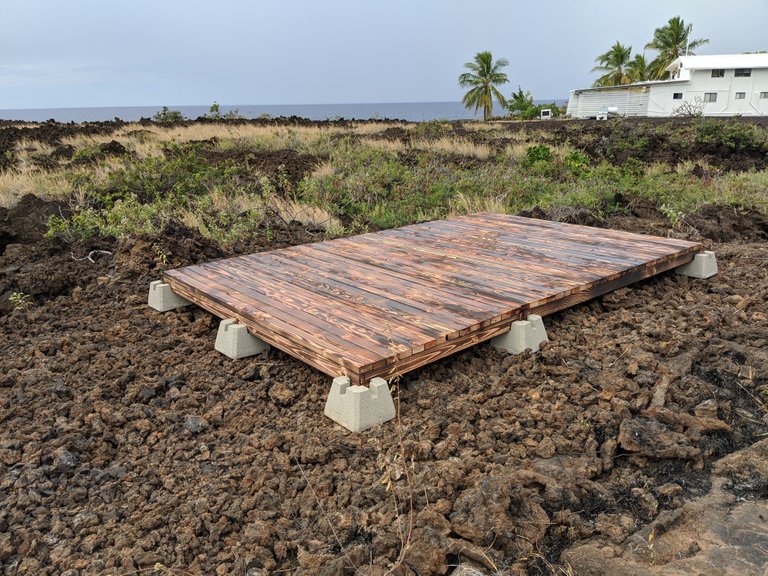 We finished our deck at our Original Tiny House (OTH). We built it our of 2x4x8 Fir Studs and some concrete Deck Blocks.
Step 1 - Preparing the Ground
We talked about how we prepared the ground last weekend with a sledge hammer and gloves. We broke down the lava rocks and leveled it out the best we could.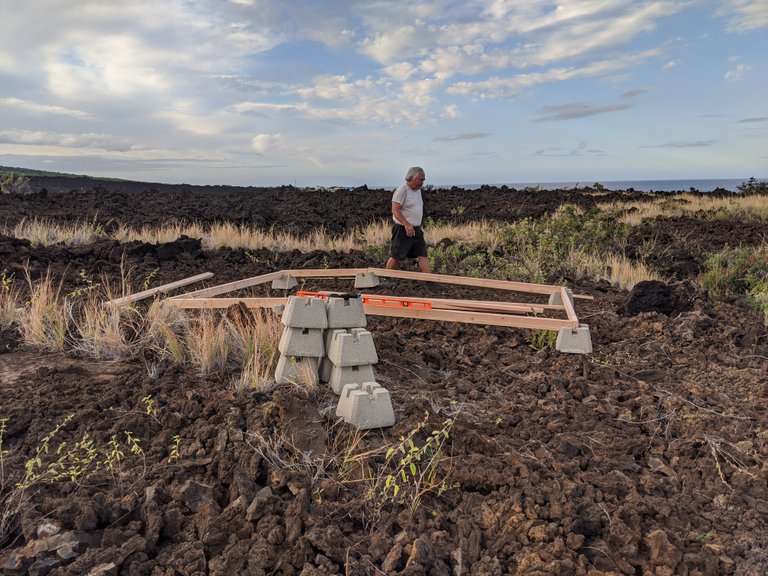 Step 2 - Leveling the Frame
We started at the high spot and laid a block at that corner can worked to the low spot. We used the sledge hammer to break up more rocks and make a pad for the concrete blocks. With each block we set we placed a stud between the blocks and built the frame. Once the frame was set we brought out our Propane Torch and started to burn the wood.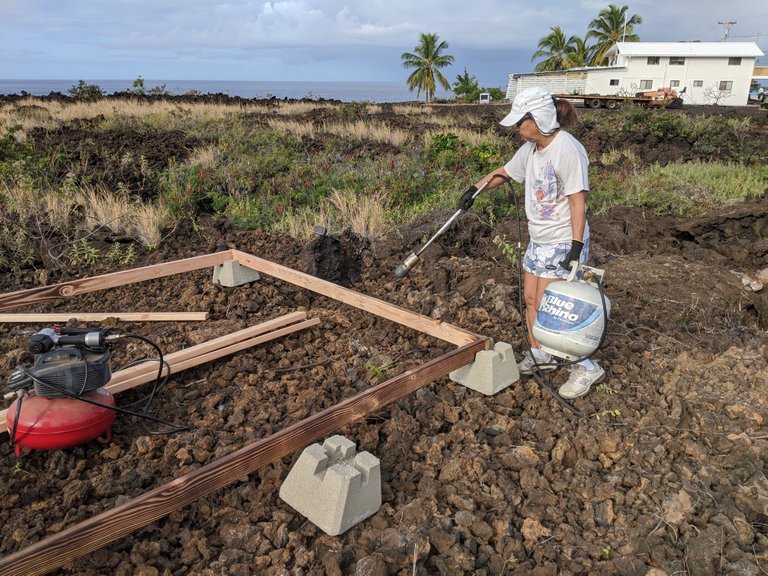 Step 3 - Laying out the studs and burning the wood.
One of us carried up the wood and burned it while the other two set each stud one after an other until we covered the entire decks.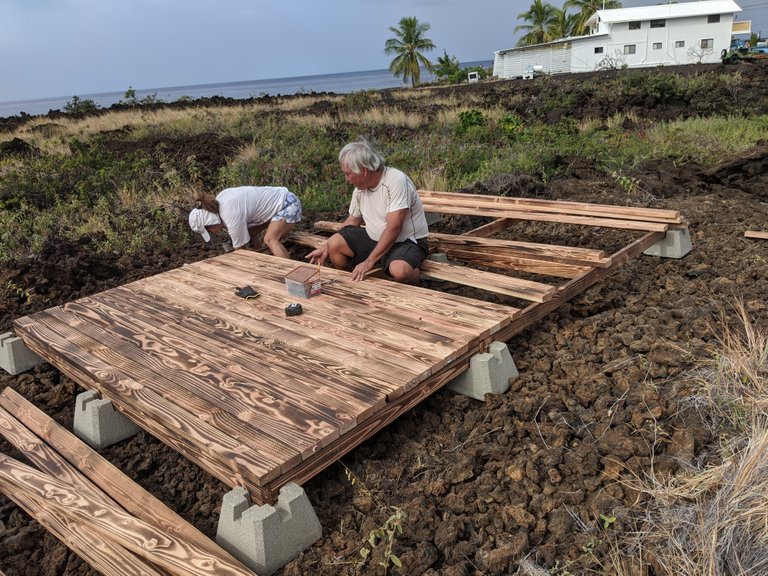 Step 4 - Finishing the surface
We decided to finish the deck with one coat of Boiled Linseed Oil. We are only going to use one coat because once we put the second coat on the deck at our New Tiny House (NTH) the finish got sticky.
We are really happy on how the deck came out and can't wait to use it next time we go to our OTH. We need some chairs and an umbrella.