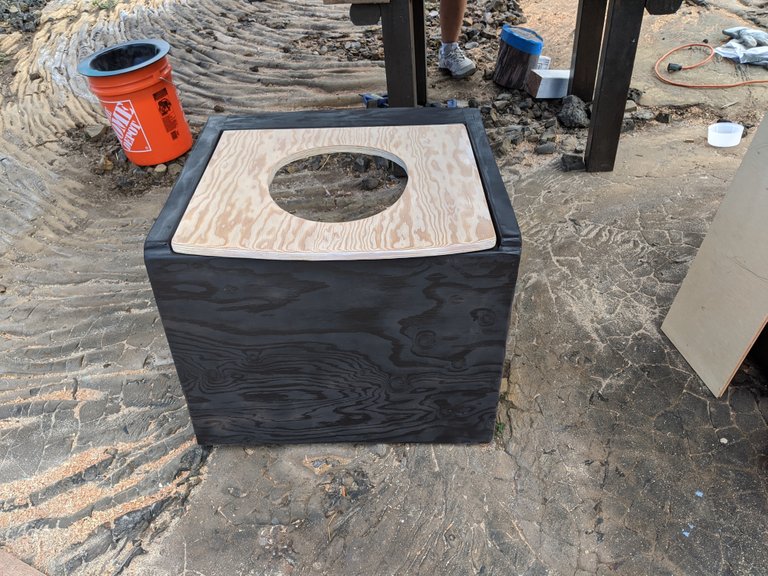 As we talked about in a previous post we are looking at building a new Composting Toilet for our Original Tiny House (OTH).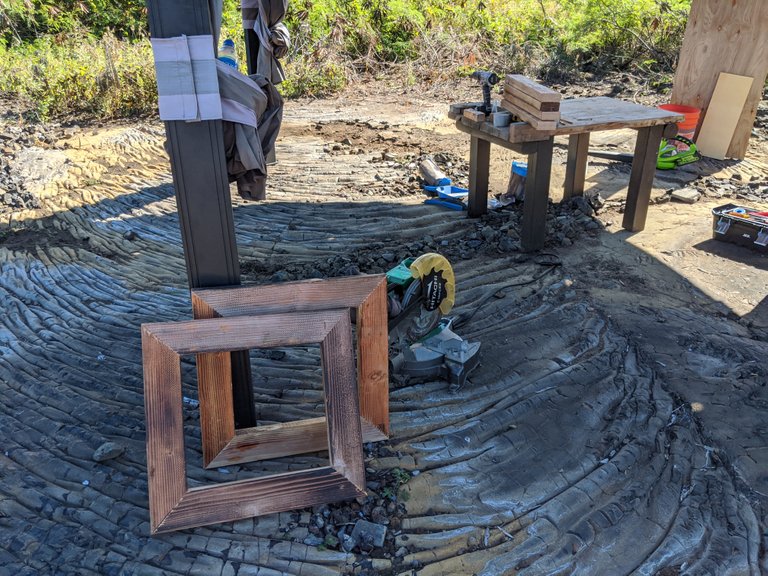 We started by making the frame out of the 2x4's that were left over from our deck build. We mitered the corners and made two sides.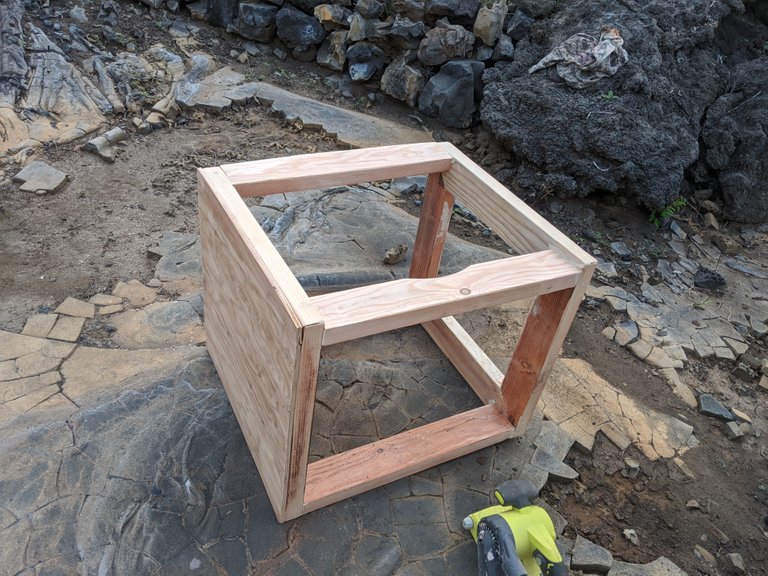 We then created a box using more 2x4s. Notice the notch in the front piece for the urine diverter. We ordered the Kildwick Classical urine diverter off of eBay. This came all the way from Germany.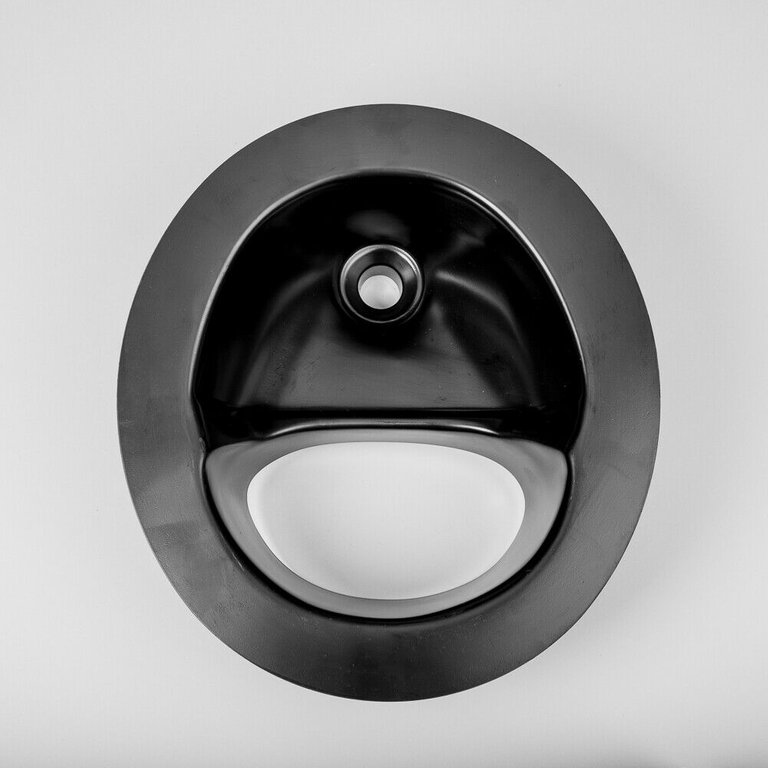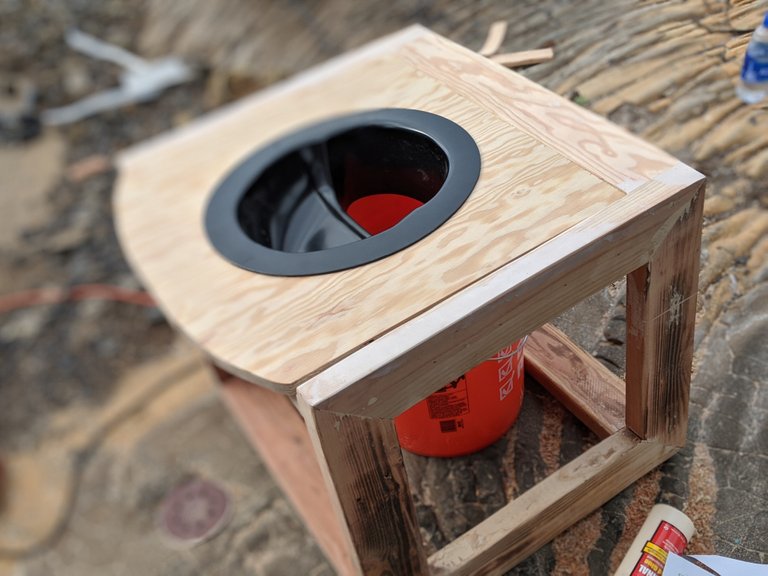 We made the seat part out of 3/4" exterior plywood that was part of the Lowes deliver from a couple weeks ago. We cut it to size with our table saw and then cut out the opening for the urine diverter with a Jigsaw. We need to pick up some hinges for it and a Toilet Seat.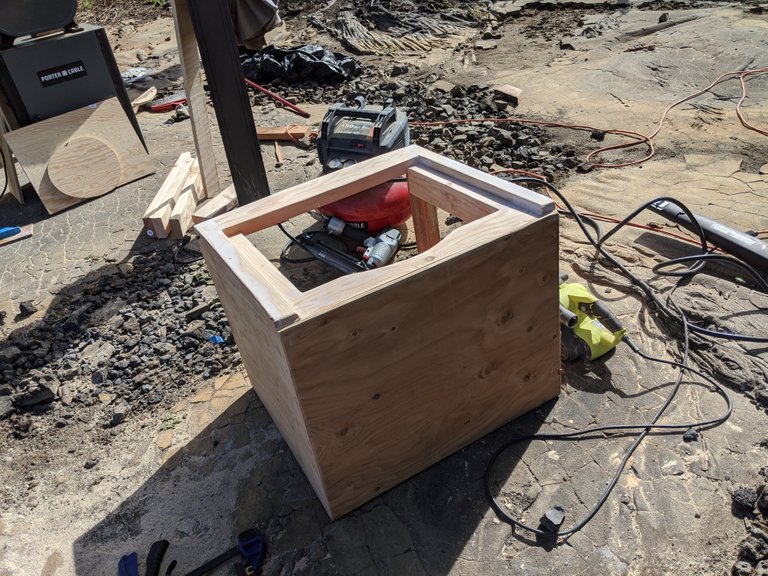 We closed off the front with the last of the 1/4" plywood scraps that we had and sanded it with our Orbital sander. We sprayed the entire base with Black Spray Paint but we ran out.
We had to stop for now as we had to go back to Honolulu for work. We will finish the top and the sides with epoxy resin later on and mount the seat.