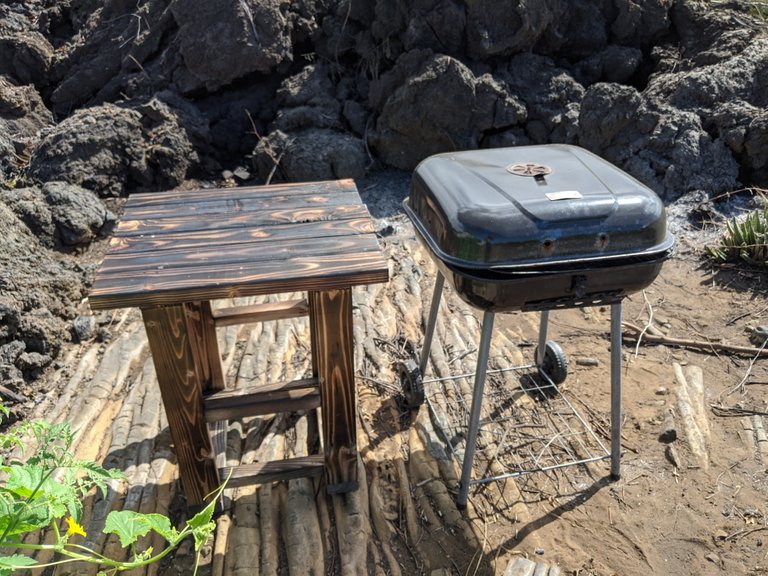 We had to think what we could do with the scraps from out deck build. We decided to make a table for our Grill. We moved our Grill to the back area by our Plot. In the front we used the rocks by the driveway to hold the stuff we were cooking.
We screwed this together with deck screws and took out torch to burn the wood to finish it. We really like how this comes out and it fits so well against the lava.
When it starts to fade we just take the torch out and burn the wood again.