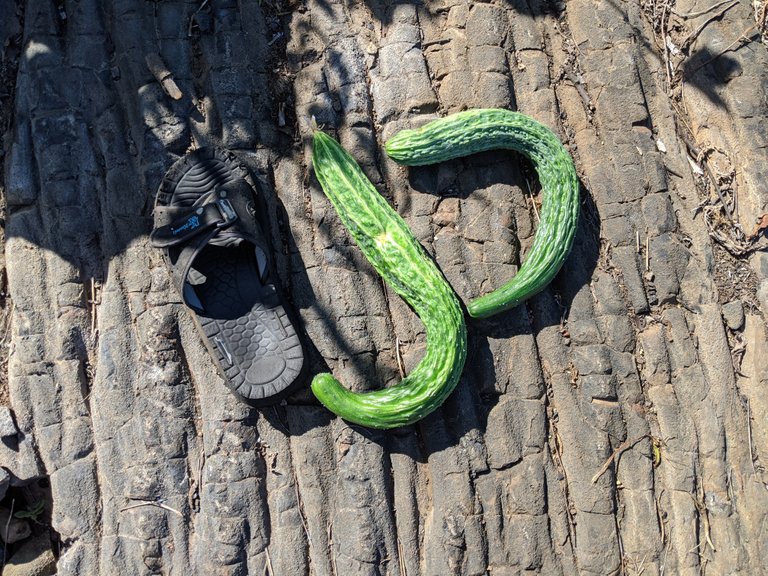 Check out these two monster cucumbers that we harvested today. We also picked all the lettuce that was growing. This is working beyond our wildest expectations.
Our small vegetable plot is growing all by itself. It is being irrigated with the gray water from our Tiny House and the watering is with our irrigation system that we use on our lanai in Honolulu.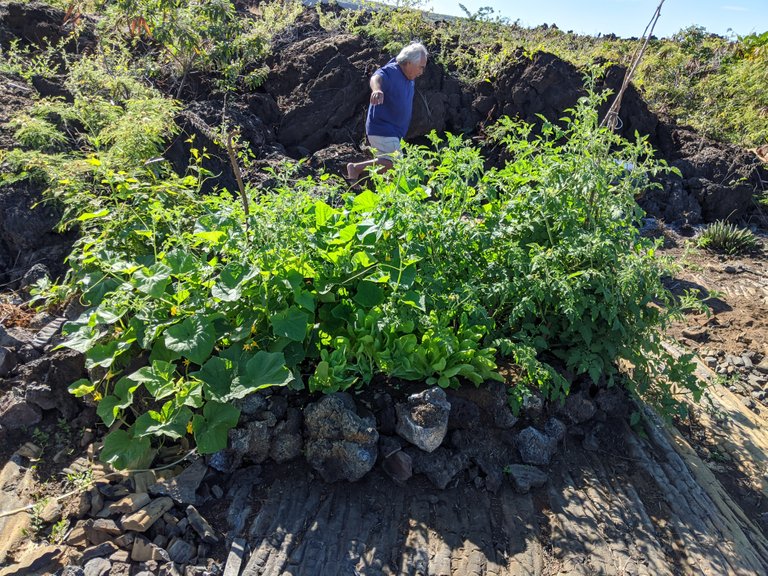 Check out how well it is growing. We were hoping to get some cherry tomatoes as well but none are ready yet. There are a lot of tomatoes on the vine.
Our friend from @fishhawaii is with us and we all had fresh salad with our dinner tonight. Our Hydroponics system sprung a leak and we repaired it. The vegetables in that system are not doing as well as the one in Honolulu. We think it has to do with the nutrients we are using which are different from the one we use in Honolulu.
This is so fun and rewarding.