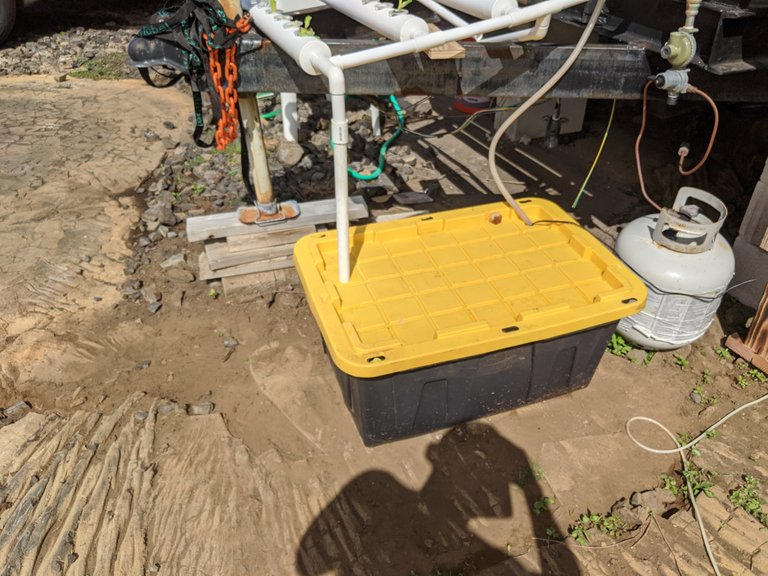 The water container for our Hydroponics System spring a leak and we lost all the water and plants dried out.
I think the plants lost a few days of being in water. We made a new container out of a spare tote that we had. We should have thought of this sooner as it is a much cheaper way to store the water.
We drilled two holes on the cover to feed the drain hole and the supply line.
We think we are having a problem with the balance of the water as the roots of the plants that are growing are not as white as the system that we have in Honolulu.
We will give it a couple weeks and see what happens.
We are planning to build a bigger version of the system in the pit. We need to think of how we can collect more water.
The Propane Tank you see on the right supplies our Stove.