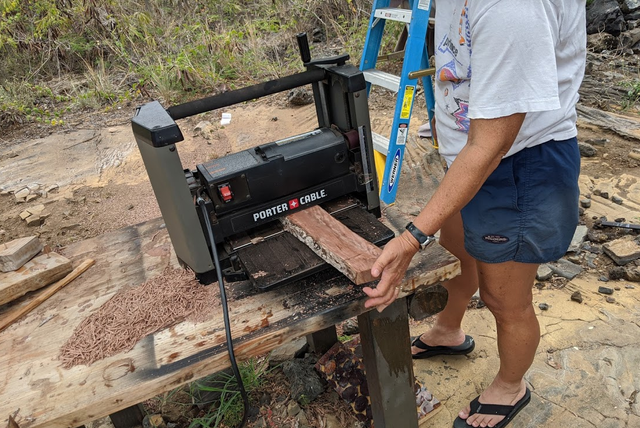 We tried to buy a wall mounted knife holder and then we thought that we should make one.
We ordered some magnets from Amazon and they just came in.
We went looking through our wood pile for a piece of Ohia to use.
We used our Chop Saw to cut the log to size.
Then we used our electric hand planer to rough out the log and flatten both sides.
As we planed it down there were some imperfections in the wood but we decided to use it.
Once we flattened both sides we took it to the bigger planer to do the finish work.
We used our table saw to channel out the wood for our magnets.
We stopped here for the day to go fishing for our dinner.