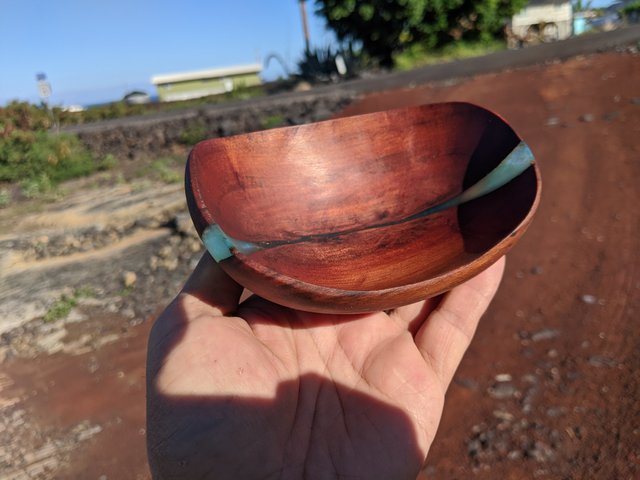 The water was too rough to fish today so I decided to work on a new bowl. I had this cracked Ohia stump that had a big crack in it. I filled the crack with resin that I dyed blue about a month ago and put it under the house. I took the piece out and cut it in half and decided to make a bowl with it.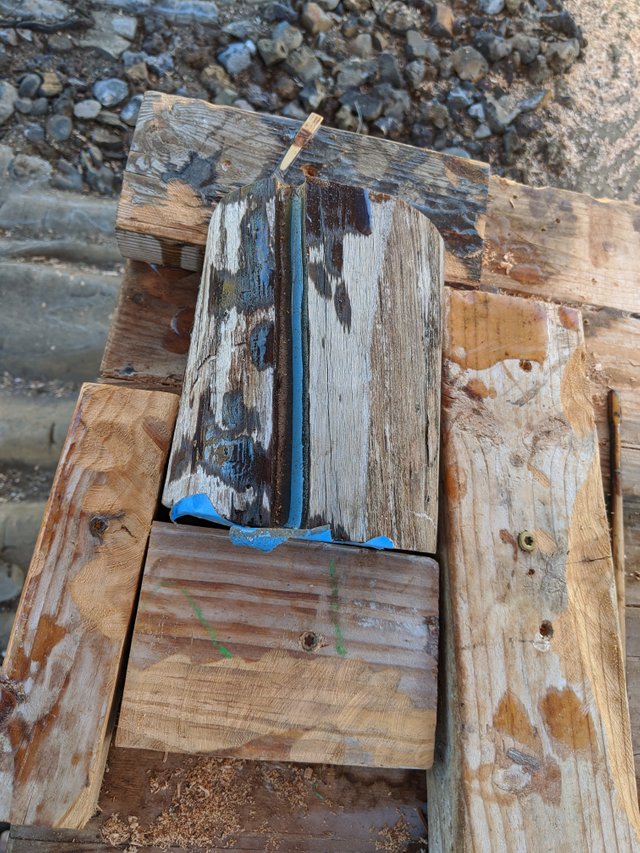 I put the piece on my work table and locked it in with some 2x4 scraps. I got out my electric grinder with the Holey Galahad wheel and got to carving. I am finally getting the hang of power carving and after about an hour and a half I had the rough shape.
I then took out my Belt Sander and mounted it belt side up on the table. I put in a 60 grit belt and started to work the bowl to its final shape.
I used my small sanding disc on my cordless drill to finish out the inside.
After this process was done I got my Orbital Sander with 120 grit and worked out the scratches from the Belt Sander. I kept doing this until I got to 400 grit.
I finished the sanding process starting with a wet sand with food safe oil with 600 grit. Then I did 1000 grit and finished with 2000 grit.
The entire sanding process took about 2 hours and I am pretty happy with how it turned out. The resin looks kind of cool and I think I will try and polish it out.