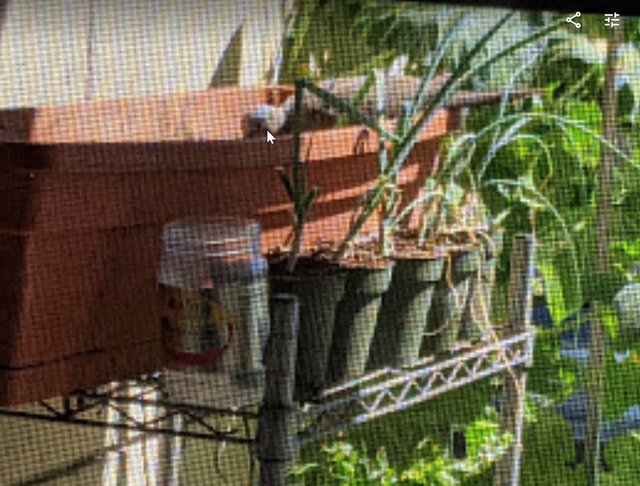 The Birds continue to pick at our plants.
It is interesting because there are very few bugs.
They keep picking at that tray. The crazy thing is that I stopped putting seeds in it.
I am starting all the seedling indoors but they still keep coming.
It is kind of funny because they know we are around because I can't even get close enough to get a good picture.