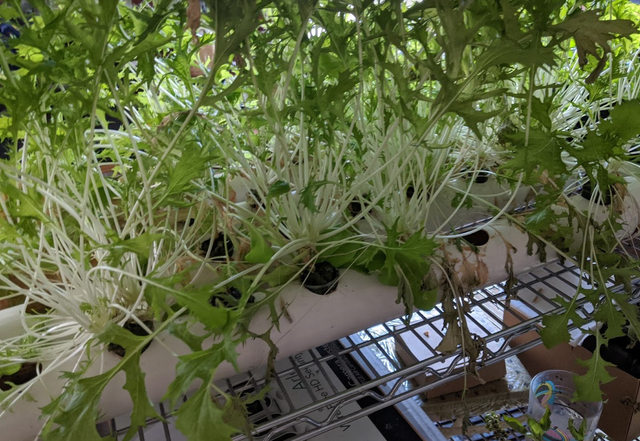 Our Mizuna continues to grow well. It is growing faster than we can eat it.
It is growing all the way to the lights and we will have to harvest a bunch today.
This is the best plant that is growing in our Hydroponic System.
We need to find another way to eat these guys.