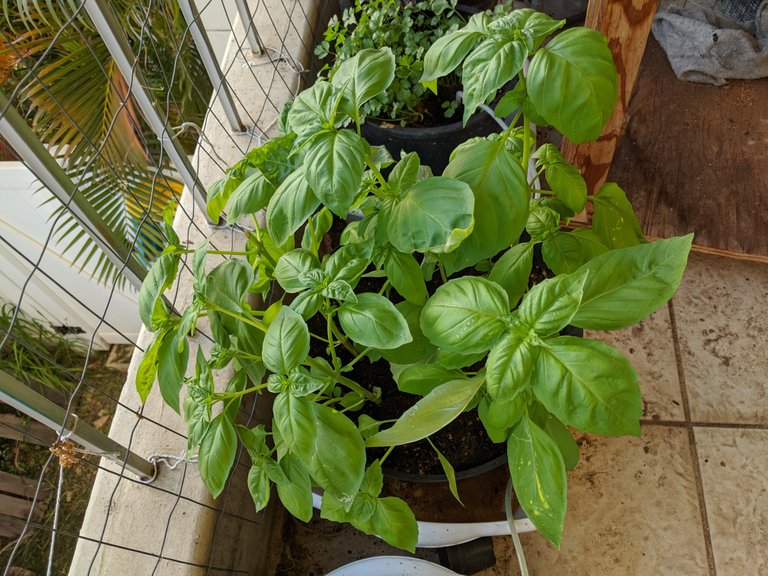 This is our Basil pot that is growing in dirt. The plants started growing like crazy this week. This is one of my favorite things to grow because it grows like mad and it has so many uses.
We use it three ways:
As a spice in our cooking
Add in to our salads
As Pesto (our favorite)
The picture above was taken after we just pruned the tops. We took those for cutting and we are trying to propagate new plants. We have not been very successful with cuttings.
We also just harvested a bunch of leaves to put into our Slow Cooker with Pork Butt. We cooked it over night and the smell is so wonderful.