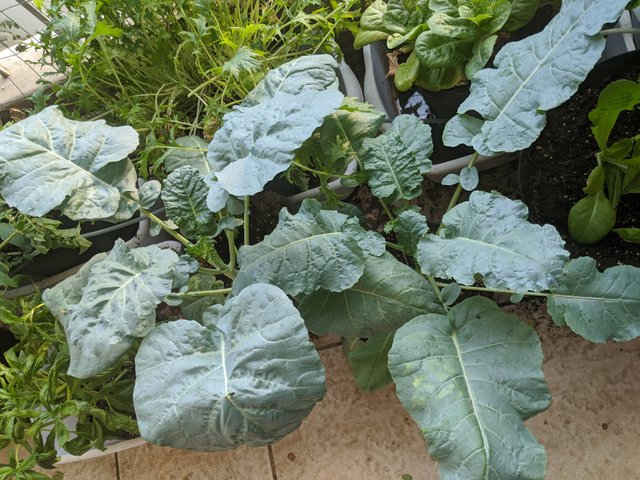 We have been growing Broccoli Sprouts for our salads. We decided to let two plants grow and here is how big they are now.
We have never grown Broccoli to this size. We hope we get the florets coming out soon.
The plants are growing pretty fast.
We also think the plants are beautiful.