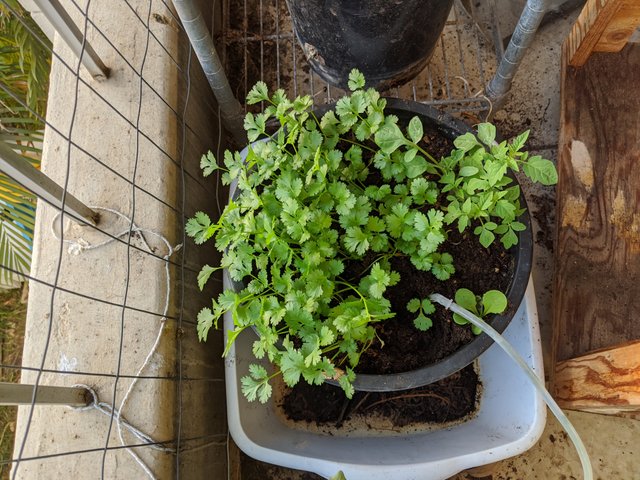 Here is a picture of our Cilantro (Chinese Parsley) pot. I have had a run of bad luck with Cilantro in the last year in that they would not grow to any size and often died. I was attributing this to something in the water. I was sprouting them in either Rock Wool or Peat Pellets. This time I did it in a pot with dirt and the same seeds are now sprouting.
You can see that a Lettuce and a Tomato plant also sprouted in this post. This is happening because I have been reusing the dirt over and over again. I prepare the dirt in between plantings.
I can't wait until the plants get bigger. This is not one of the faster growing plants that we are growing.