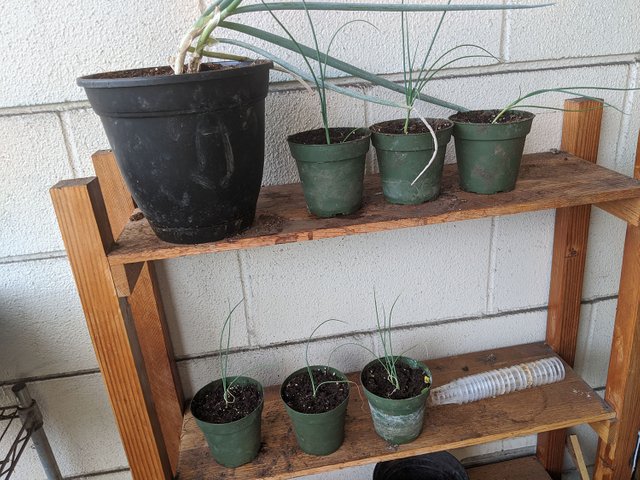 Our Green Onion plants are growing slowly but doing OK. The big one is from a bulb cutting from the Green Onions we bought from the store. The small ones are from seeds that are taking forever to grow.
We use Green Onions a lot in our cooking especially in making our Poke and Ramen.
We are going to try and grow Garlic and Ginger as well.