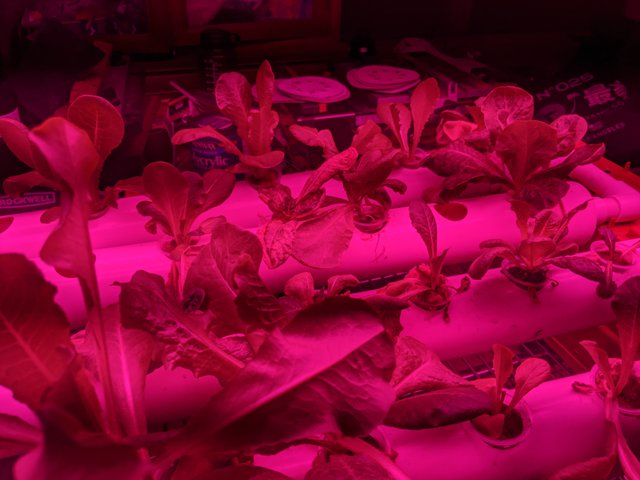 Here is our Hydroponic System. This is the second row where we are growing our seedlings.
The top row are the plants that we are harvesting now.
The problem with the lights is that the Lettuce is stretching which means that it is not getting enough light.
The plants are growing OK so I need to study more as to what to do.
At least the water temperature is under control.