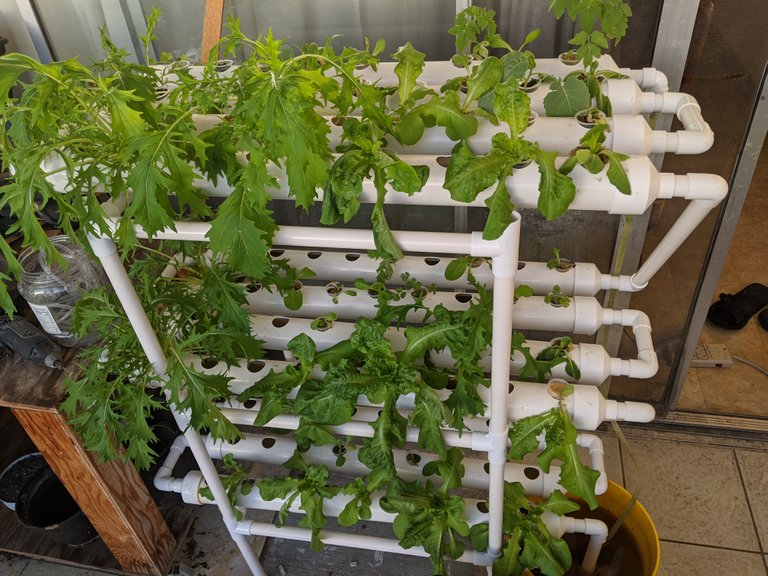 This is week four of our Hydroponics System and when we came back from the Big Island the plants wilted a bit because the system ran out of water. I could not believe it. The plants are sucking water like mad which is a good thing. I will need to get a bigger container.
The plants are growing very well and we are adding more each week so we can continually have food to eat. Right now we are getting enough for salad for three people four times a week. Once we get all the holes filled we should be in great shape.
The plant that is growing the best is the Mizuna. We just harvested six servings of leaves from the plants you see on the left and it grew back in the four days we were gone on the Big Island.
If it continues at this rate this may be one of the go to plants we will be growing.