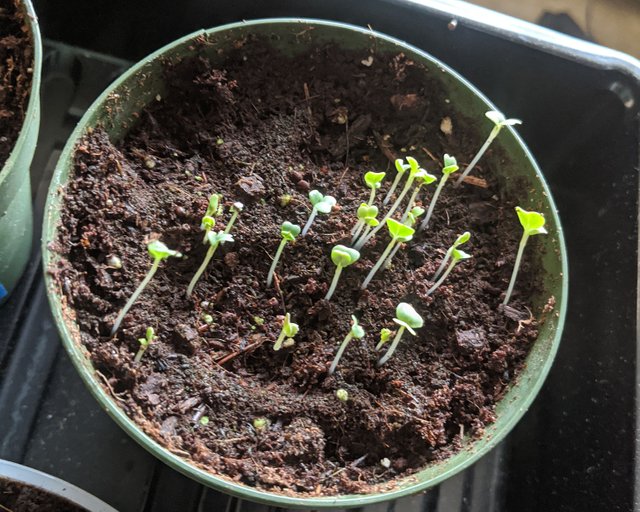 We are starting our next batch of seedlings. We planted Lettuce, Broccoli, Cilantro, and Mizuna. The Mizuna were the first to come up. We were so surprised as normally the Broccoli comes up first.
We can't wait to put some of the seedlings in our Hydroponics System once we get the lights lowered. The Mizuna grew like crazy in the Hydroponics, and out grew the soil, but the were the first to die. We are not sure what happened but we are thinking it had to do with the water temperature. We hope to see how the Mizuna does in our indoor system.
The Mizuna took a little getting used to eating raw but now we love it. The crunchiness, and the tartness, make it great in salads with Caesar Dressing.