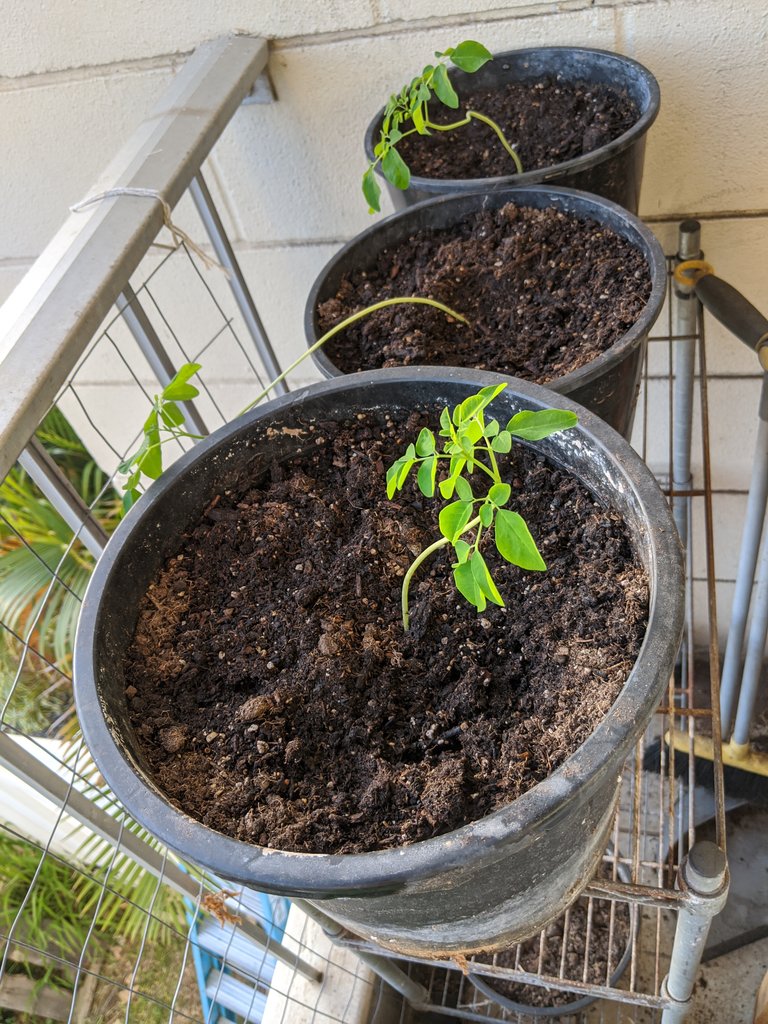 This is a picture of our Moringa plants. The Moringa is a "super food" but it is also a tree. I am wondering how this will grow on the Lanai.
I am planting this at our Tiny House on the Big Island and hope it will grow into a nice tree.
I can't wait until this guy gets bigger as I can't wait to try to eat it.
This is suppose to be a fast growing plant but it seems to have stalled here.
I am wondering how the two we planted on the Big Island are doing. We will be there on Friday night so I can't wait to compare the growth.