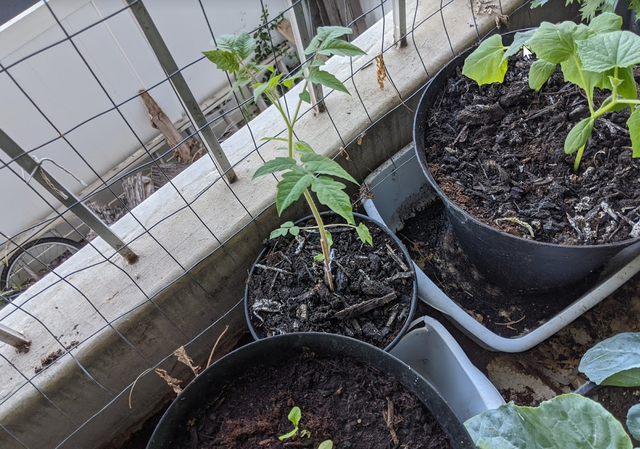 This is our new Cherry Tomato Plant. We grew it from seed and we will transplant it one more time before we just leave it alone to grow to maturity.
We have not had great crops on our lanai in the last year. We did get bumper crops on the Big Island.
Hopefully we will get some Tomatoes in a couple months.
We really miss having Tomatoes with our Salads.