Having your car break down on you while you're driving it is never a good thing. But when that does happen, it's best to find a silver lining. In this case, that silver lining would be that while driving my car and it broke down on me, I was on the street to which I live on. A quick minute and a half walk and I was home. Pretty convenient considering the usual circumstances when your car breaks down.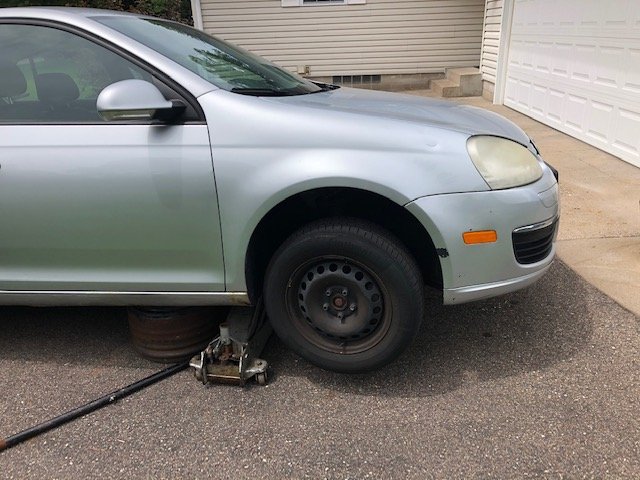 Another silver lining: My new neighbor just so happens to be a mechanic. He also just so happens to have a computer thingy-ma-bob that you plug into your car and it will essentially tell you what the problem is. In this scenario it was code # 16705, "Ignition/distributor engine speed input circuit range/performance".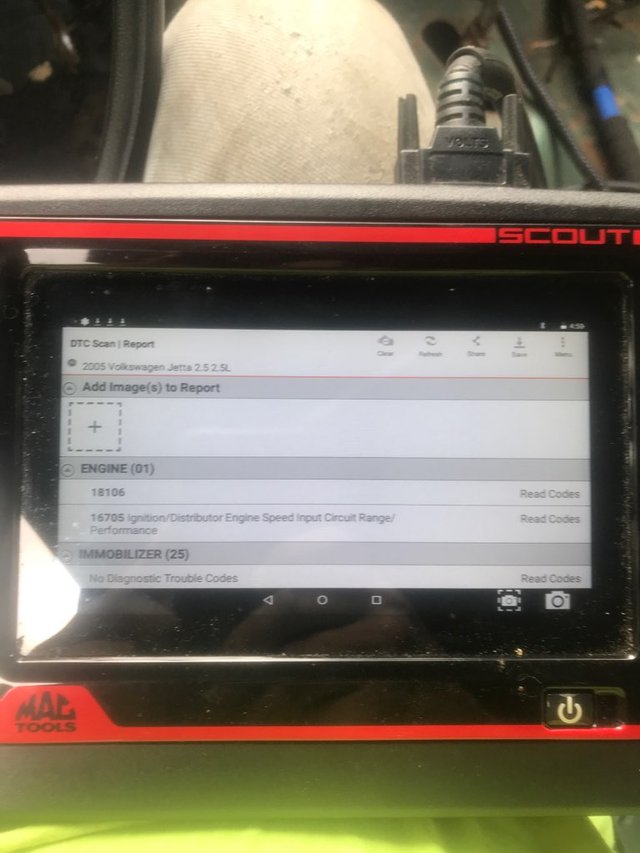 This thing: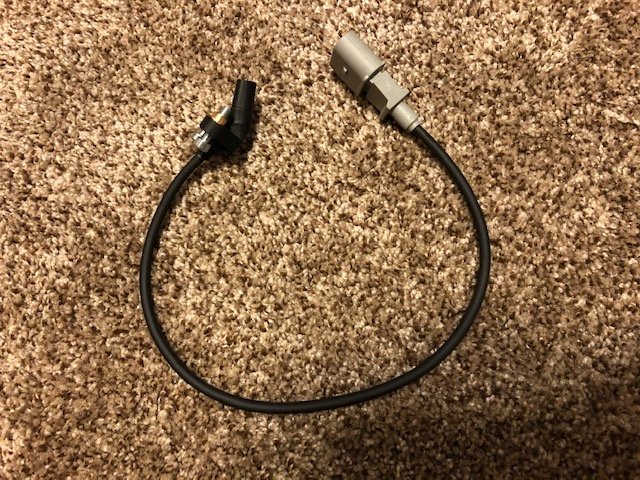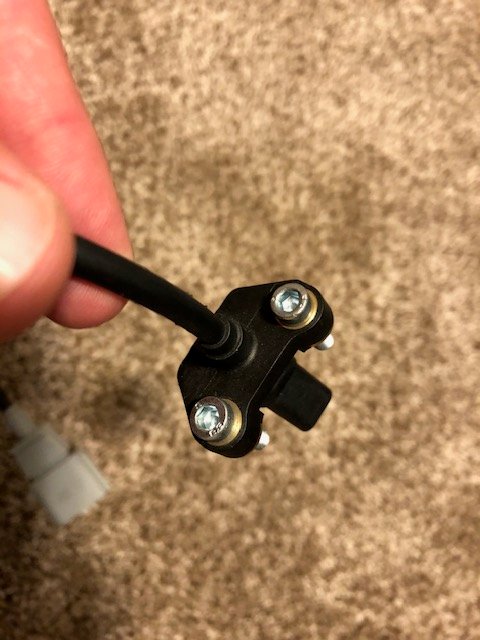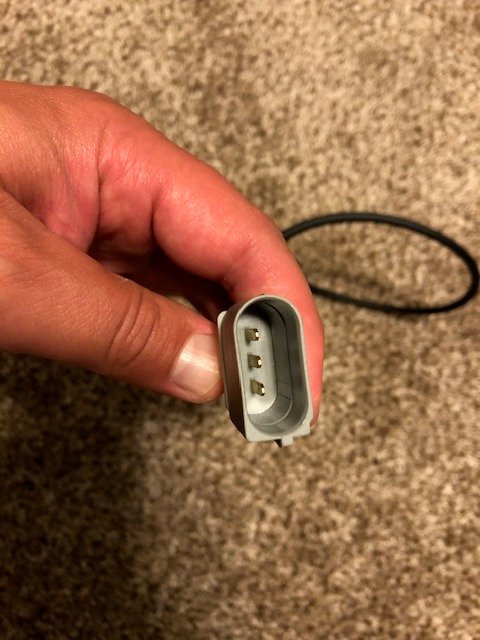 Now, that can mean a lot of things, but after doing some research everything pointed to needing a new crank position sensor. "Happens all the time, quick fix!"
$19.95 plus tax and it was at my door 5 days later. I coordinated with my neighbor because he had a big jack and I didn't, to come over the next day and get it done.
After jacking it up, taking off the cover shield, and finding what we were looking for,
This: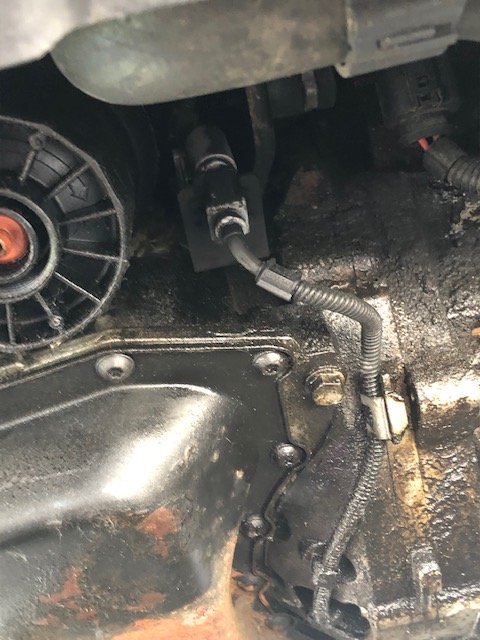 We had the old one out and the new one installed within 10 minutes. Most of that time was spent finding just the right bit to use un-installing the old unit. If you strip that bolt, good luck getting that thing off. Spend the extra time, make sure you have the best fit, and then apply as much pressure as possible and twist. It worked and I was relieved.
So now the moment of truth, putting in the key and giving it a turn...
I wish I could end this story right here, with a vroom vroom "and the engine roared!!!. But sadly I cannot. Unfortunately it didn't start. It made the same exact noise as before. My neighbors next best guess was that the belt or chain was no good. Which for this type/year of car essentially means it's a death sentence. Swap in a junk yard engine or sell it for scrap.
What a bummer. But hey, ya win some and you lose some. I would have spent more getting it towed to a shop and told the same thing and this way I at least got to have the experience of doing this and learned a little bit more about cars.
Better luck next time I hope. 'A' for attempt and 'F' for failure.
Thanks for reading and Hive on.