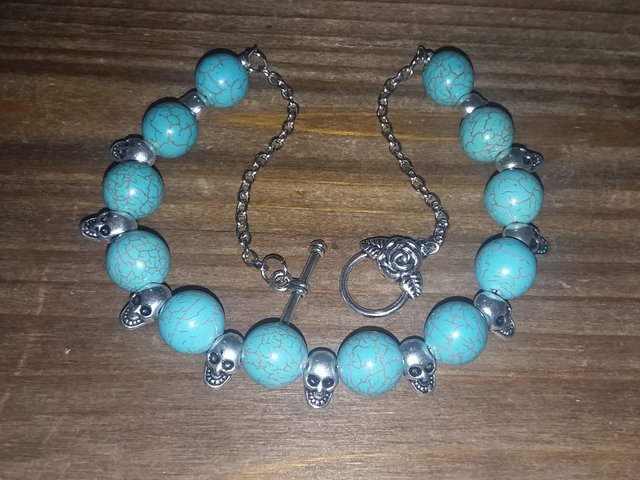 This choker is made from howlite dyed to imitate turquoise, skull spacers, and a toggle clasp with a rose design. The beads are strung onto beading wire, and the ends are looped with crimp beads and silver crimp bead covers. I added lengths of chain to complete the length. It won't fit me, but my neck is not what it is intended to adorn. These chains could still be replaced though.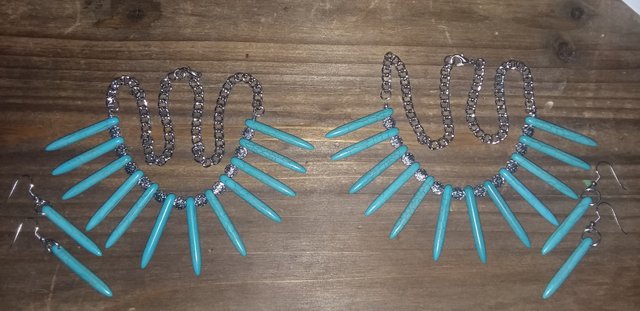 I don't usually make multiples of anything, but I have a lot of these spiky beads, and a lot of these silver spacer beads, and these just don't work as a longer strand, so I made two. These are also strung on beading wire with crimp beads.
I also made some earrings to create a set. I just used a large jump ring to link an ear hook to the spike. Simple, and hopefully effective.
What do you think? Comments are welcome. And if you want any of these pieces, I accept SBD.