I haven't posted any of these projects for a long, long while. Time to rectify that! These pieces were all made with gold-colored chain, charms, and findings.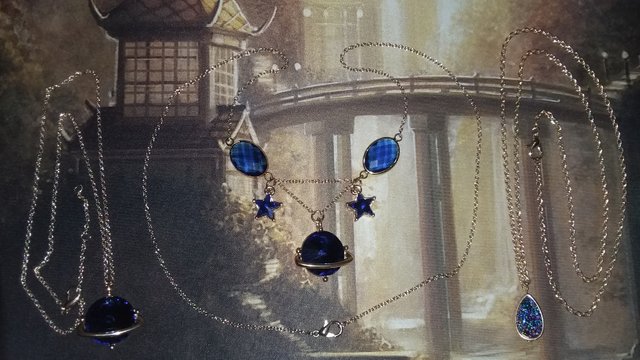 I had an assortment of blue glass charms that needed to be put to use, so here is the result of my efforts.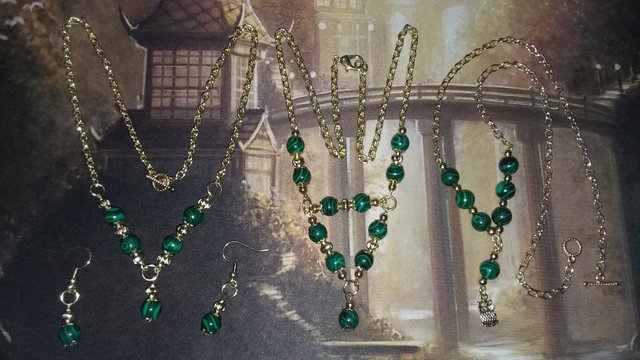 I also bought a string of green malachite beads, and these are the results of experimenting with them and using up more leftover findings I had on hand.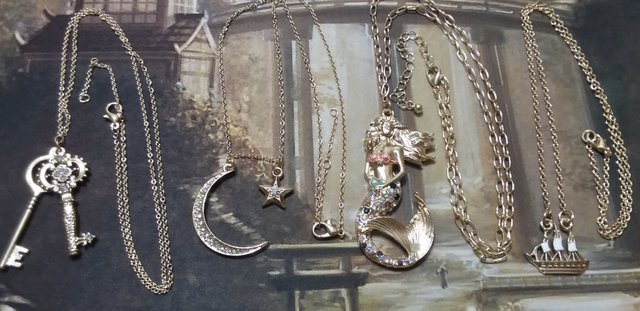 Lastly, I had another variety of charms on hand, and made necklaces from them as you can see above. The crescent and star is an experiment to see whether it works to have asymmetric, unbalanced pendants on a necklace. I found the mermaid on sale and bought it specifically for this very golden series of projects.
If any of these strike your fancy, they are for sale in STEEM. Just comment below.