When looking through my favorite site to buy cheap Chinese trinkets I came across a Tesla Coil Kit that functioned as a "plasma speaker" as well. Tack on a super low price tag and you KNOW I hit "Add To Cart" immediately! Who doesn't want their very own tesla coil?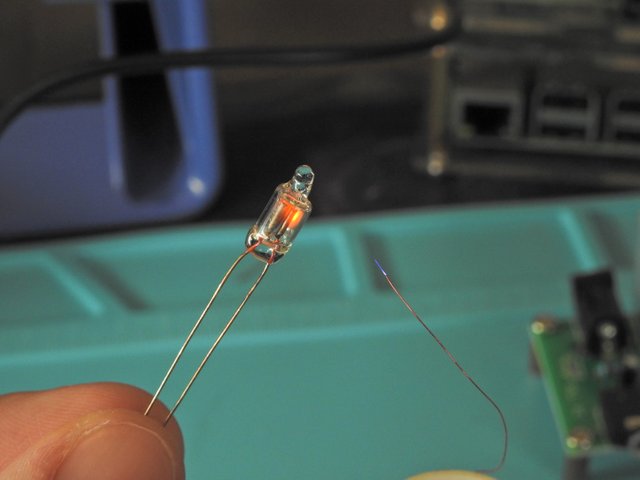 Purchased from Banggood for $5 USD
Skill Level: Beginner
Even with an instruction sheet in all Chinese, this board is dead simple to put together. The hardest part is gluing the secondary coil (The larger, orange coil) to the board. I recommend using a hot glue gun. Make sure not to cover over any holes that require soldering.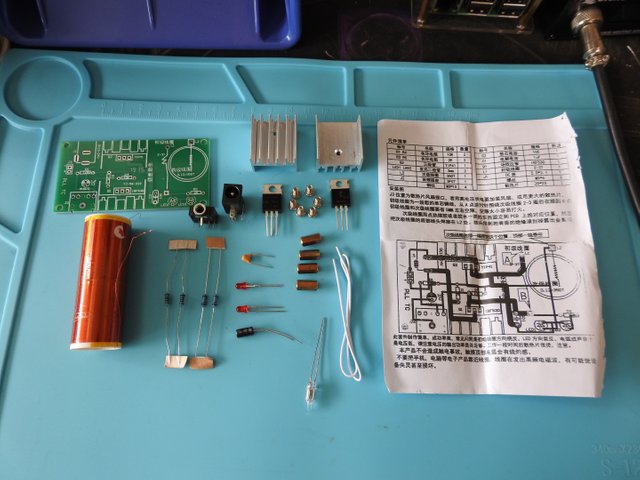 The PCB is well laid out and very easy to tell what goes where. As long as you don't mix up your resistors, MOSFETs and the polarity of your LEDs this kit puts itself together. As such I'm not going to waste your time showing you how to solder the components to the board.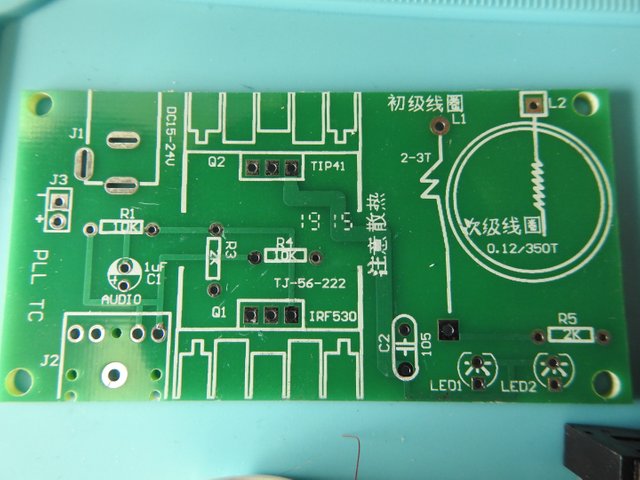 It took about 15 minutes to end up with a nice looking kit for the desktop. Plug it into a 15 to 24-volt power supply and bring the small included lamp close to the big secondary coil to show off your god-like abilities to provide WIRELESS ENERGY from multiple centimeters away!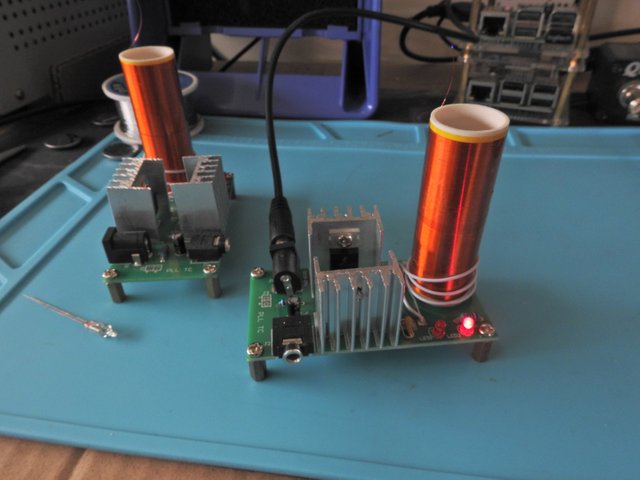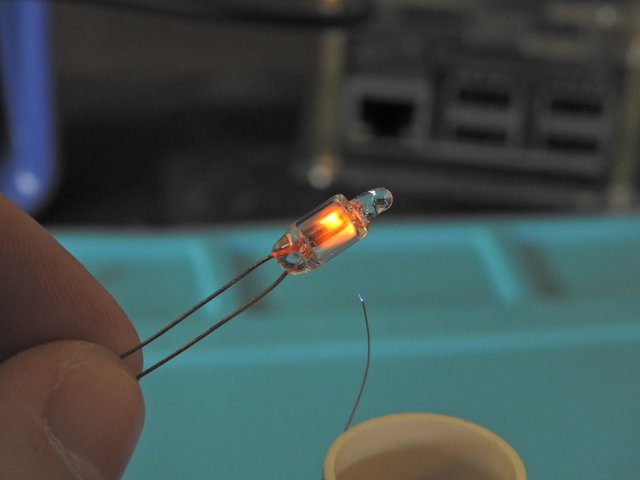 If you clicked on this link because I said that the kit can play audio over the tesla coil, don't worry. I am not leaving you hanging. Here is a short video I took to showcase this mildly interesting phenomenon. It should be stressed that you should not hook this module up to your PC, Phone, Car, ANY expensive audio equipment for fear that it's not properly designed and fries your unit. Take caution with these Chinese kits, especially if you do not understand the circuits and what they do.
Another thing to take caution with is the mosfets and their heatsinks. They get EXTREMELY hot VERY fast. Use adult supervision at all times when assembling this kit with your daughter or son. The risk of burning isn't over once the soldering iron is turned off with this kit. Also, it's high voltage. Make sure to be safe!
Thanks for reading and I hope you decide to pick up a soldering iron and learn a bit about electronics and making your own circuits. It can be very handy when you couple it with microcontrollers and raspberry pi's