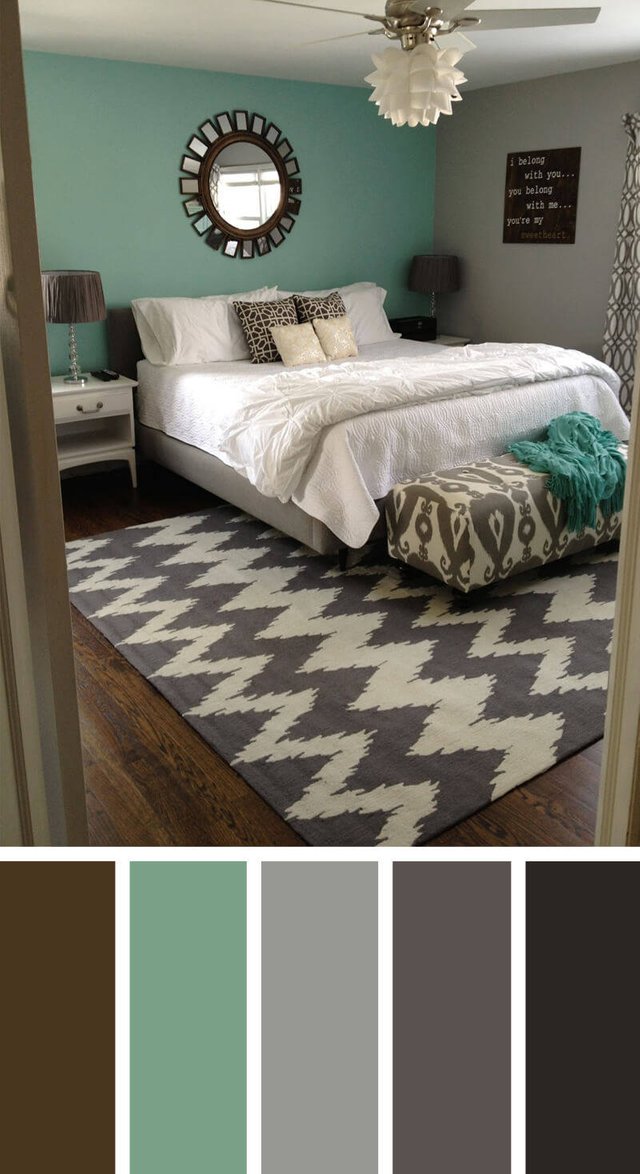 And the image which was responsible to our choices was this exactly one.
Well, I thought it would be easier to find the right colors for it, but it came to be a little tricky. First of all, the colors look absolutely different on the wall, than on various paper samples, found in the building material shops. And secondly... never ever choose a color when you are tired after a busy day at work and outside is dark. Artificial light helps colors to seem absolutely different from what they really are.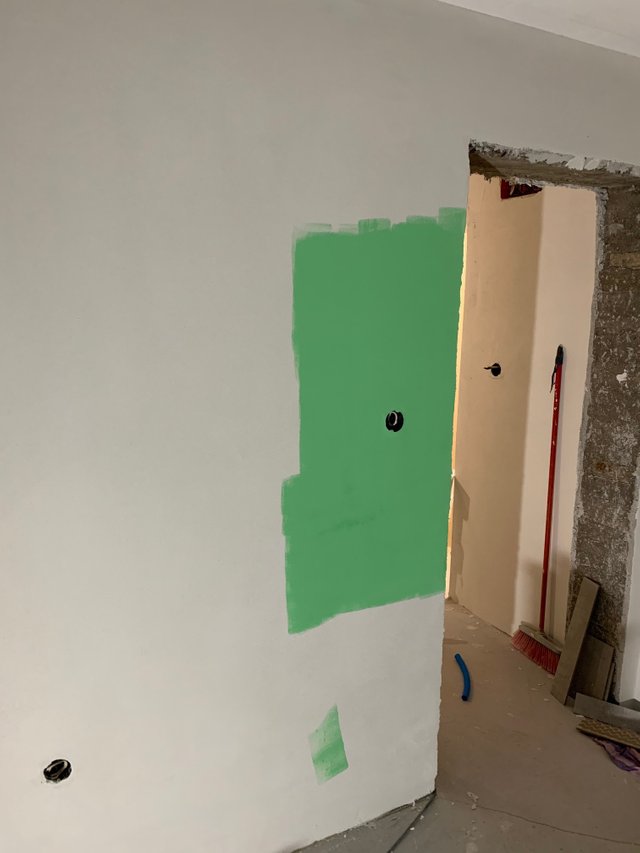 This color came to be somehow frog-like green, very vibrant and nothing like the deep blue-greenish color from the first image. So I decided to go again at the store and pick another color. This time I visited the shop at noontime and I picked a color, a lot similar to the desired one.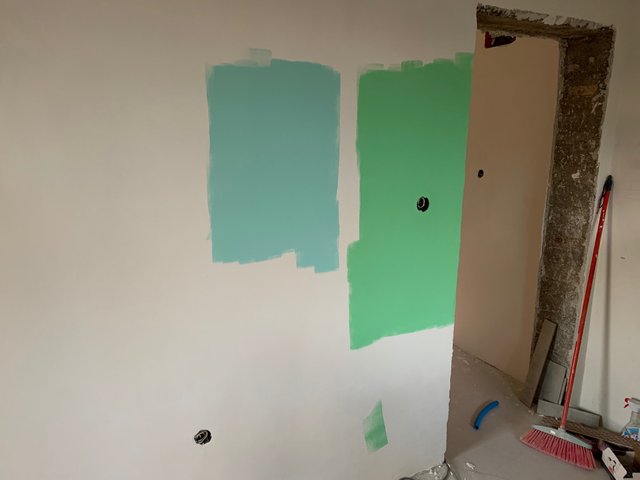 Still it was a bit too light. But I thought the colors in bedroom need to be lighter, because the dark could be a bit depressing sometimes. Covering the whole wall in this blue-ish color made me realize, that I needed darker and deeper color though.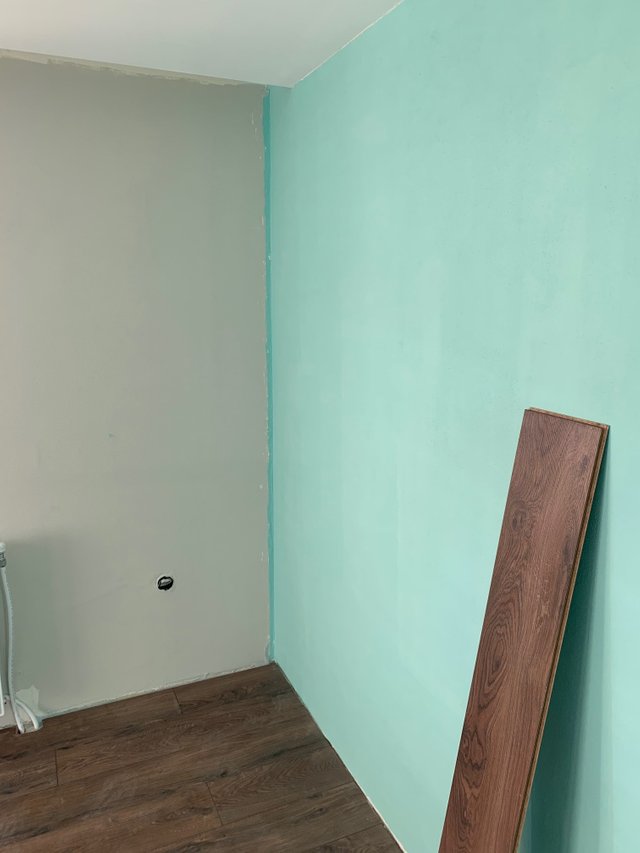 Third attempt in choosing the right color was the right one. And after about 50$ spent on paint, I and
My wife were happy with the result.
Shortly after that I installed the laminate flooring, again chosen in the darker gamma, but it really looks stunning. And matches perfectly the color of the bed (will post some photos after installing the bed!)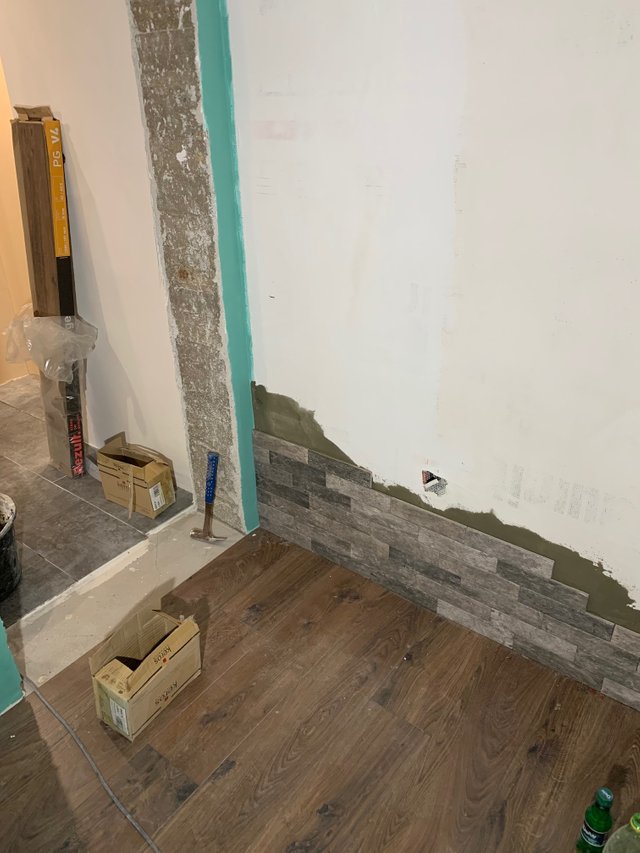 The final touch to the whole room were the stone tiles, which I arranged on the wall, on which the bed will stand. These tiles seem very easy to be installed, but being so small and different in shape, they took me a lot of time. After all I was ready in about 7-8 hours with the whole wall.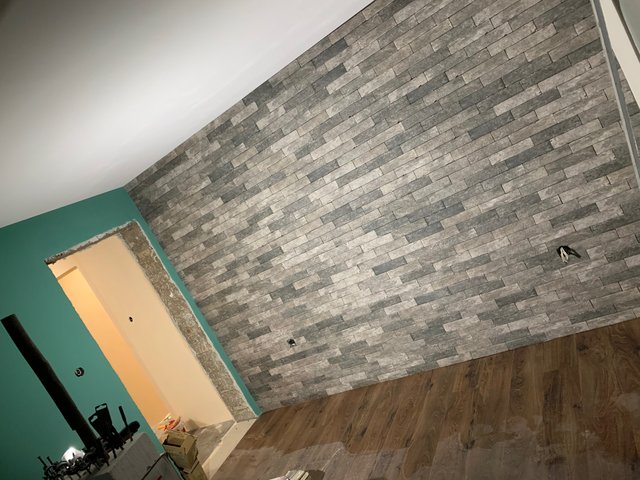 These stone tiles are really natural material-like and do not seem fake in any means. That's why I chose them, although they were a bit expensive. Maybe twice the price of ordinary tiles. But I think if I have chosen real stones, they would be even more expensive, and difficult to install.
Overall, I am very happy with the results for now and I am expecting my doors these days. They will put the final touch to my efforts. So what do you think, do you like the combination of materials and colors. Will be happy to read opinions.
See you soon!
Posted using Partiko iOS