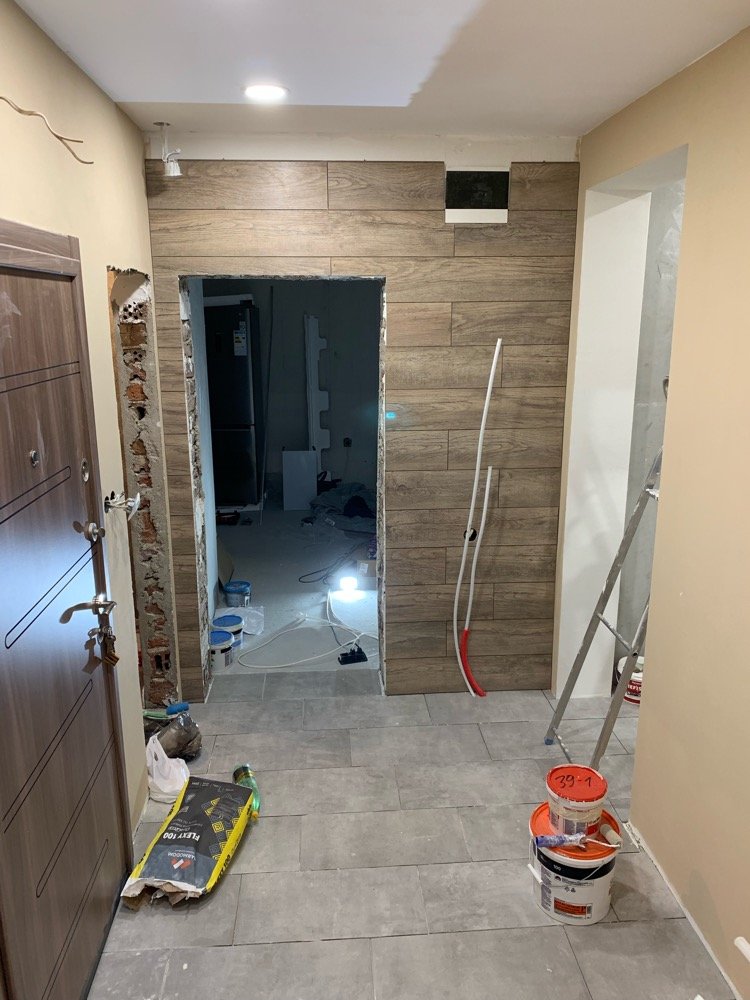 Laminate flooring panels on the wall... well this looks way cooler, than I initially thought. It's been a while since I started rebuilding (or maybe building is the better word in this case) our family flat. We started with literally nothing around, and now we are here!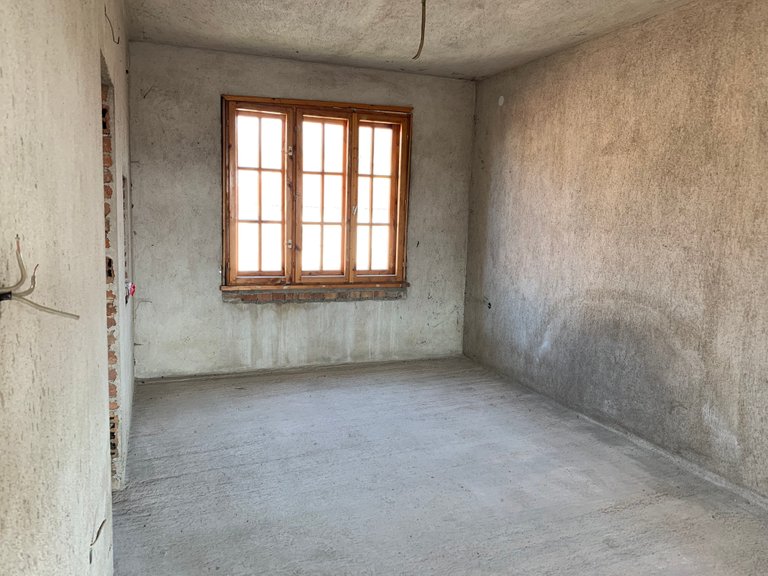 Empty, dirty walls, a concrete flooring, which needed really a lot of efforts to get cleaned from the dust, which had settled down with years. And all of this I had done with my own hands and almost no additional professional help.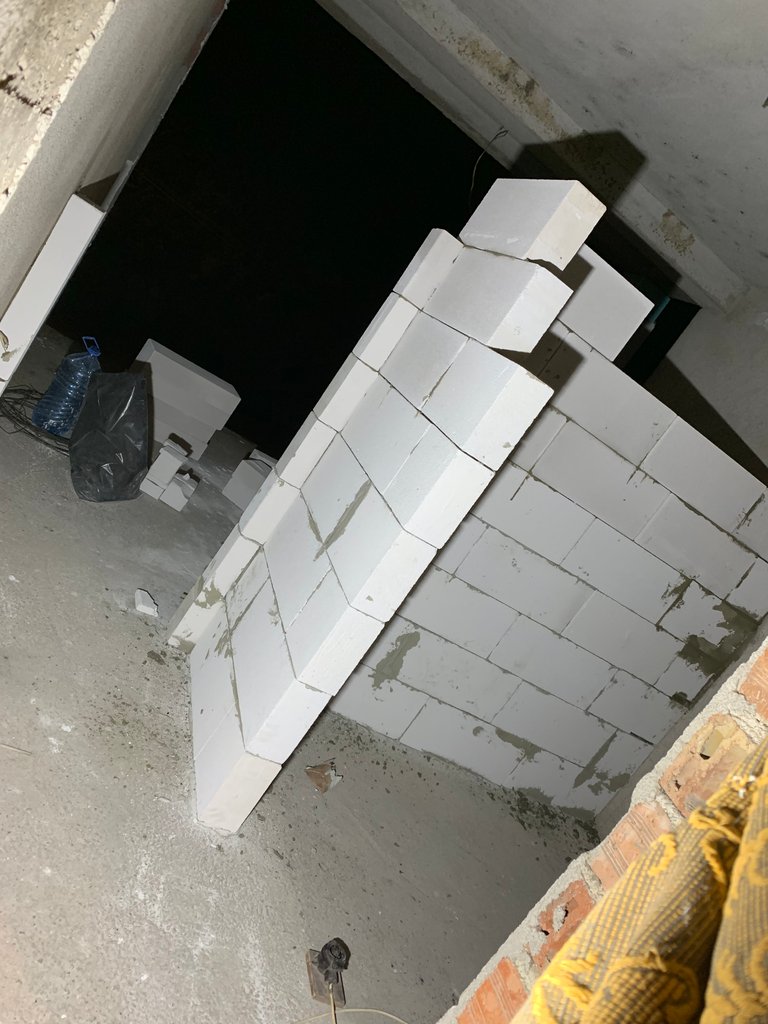 Well, the end is near and very soon I will be happy in a brand new place. The laminate flooring is both easy and tough to install on walls. Firstly, you need a very flat and even wall, because in my case, I decided attaching it with acrylic glue, which is adhesive, but even small protruding on the wall will push the panel away and unstick it.
Cutting the wood panels is relatively easy, using the diamond cutting disk and an angle grinder. Of course, my first attempts of cutting a straight line led to a complete disaster, but with a little practice I managed to cut very even pieces.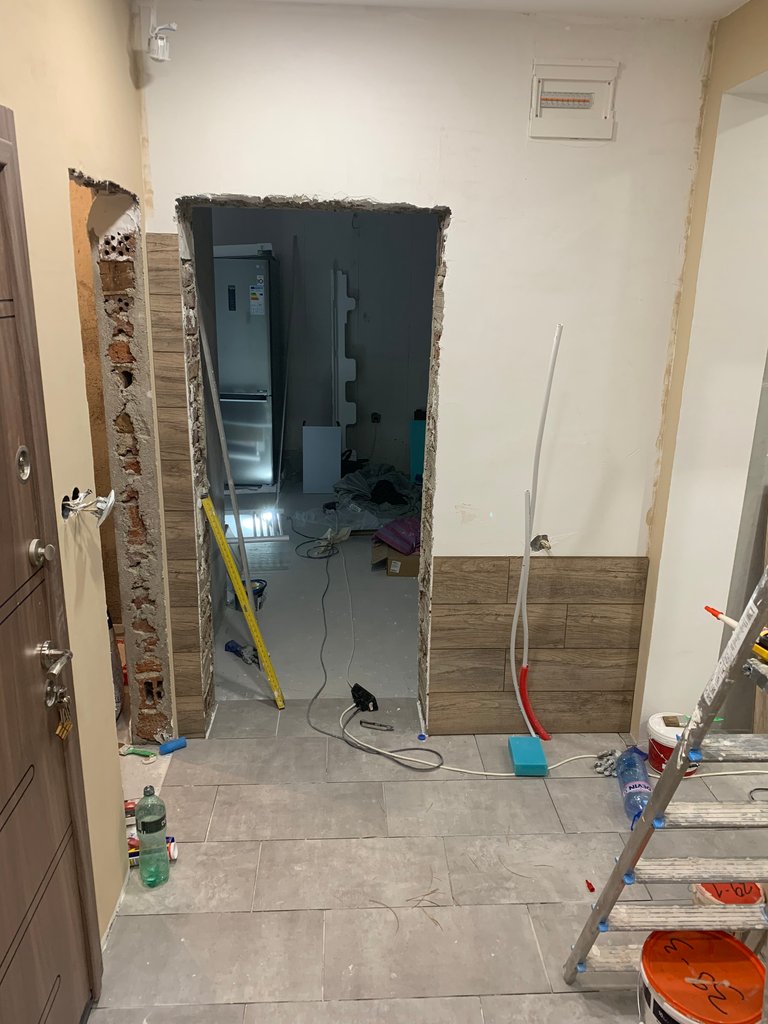 So... the finished wall is very unique looking, and I'm very happy to see this almost done. I plan on decorating some other walls with this flooring finish too. Makes the place very modern and clean looking, while keeping the old-style materials, like wood in my case.
So, enjoy! And keep around for another inferior design ideas and realization of them.
Have a nice day! ;)
Posted using Partiko iOS