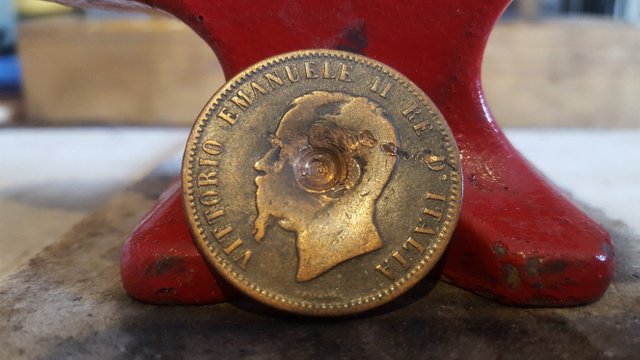 So sometimes when you buy bags of coins you get some coins that are so damaged it makes them almost worthless and this Italian 1866 10 Centesimi is one example.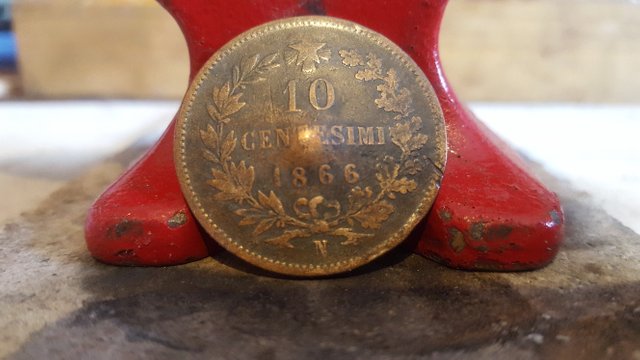 As you can see someone has struck the centre with some sort of spike and luckily enough i can still make a ring with this one.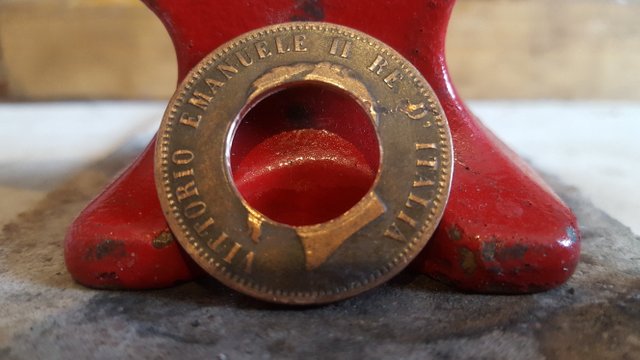 To start the ring process i punched out the centre with a hardened steel punch, i have not taken images of the process but i will leave a video of me making a similar ring.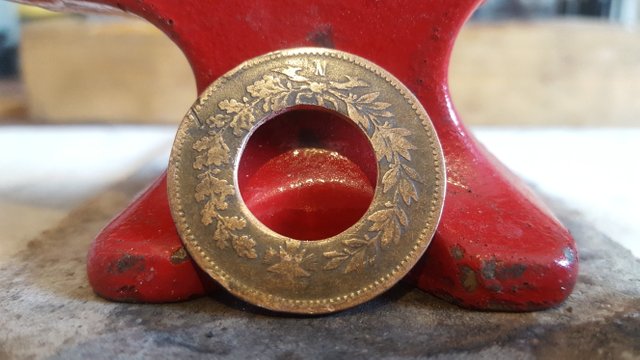 As you can see the hole is pretty much in the middle but i needed to sand 1mm on one side some the ring will stay true once i start working it.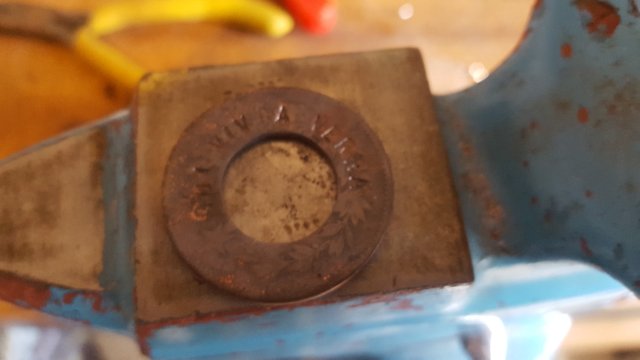 I used some steel stamps to stamp "Qui vivra verra" which roughly translates as He who lives, shall see In French. This will be on the inside of the ring and was chosen by a friend who i am making it for.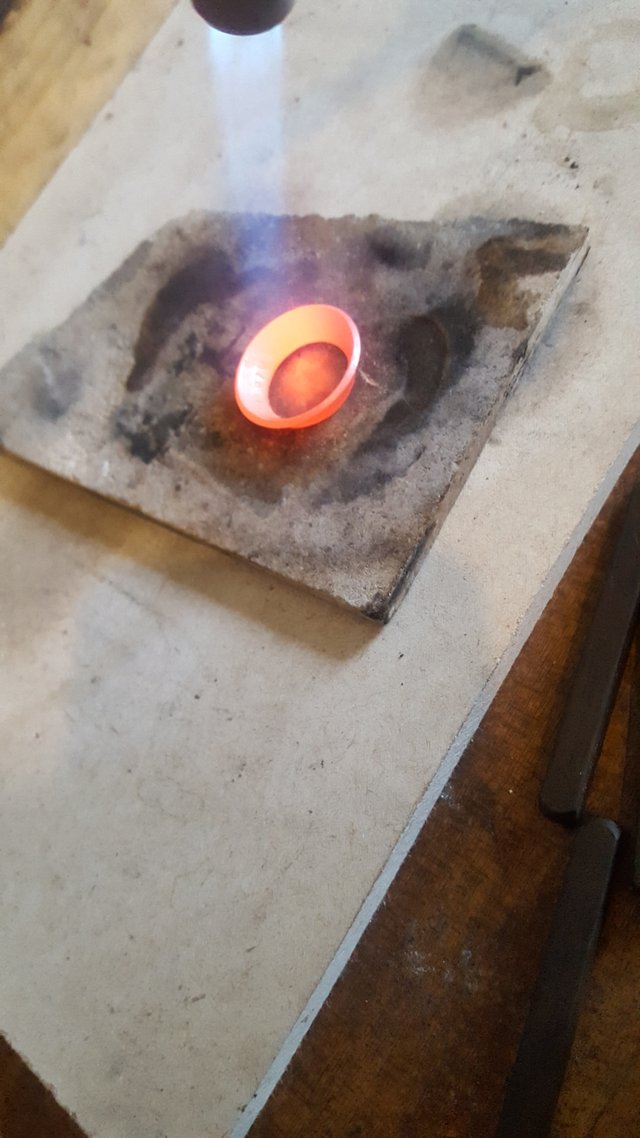 The coin is heated and rapidly cooled several times during the process of working the ring, this is called annealing.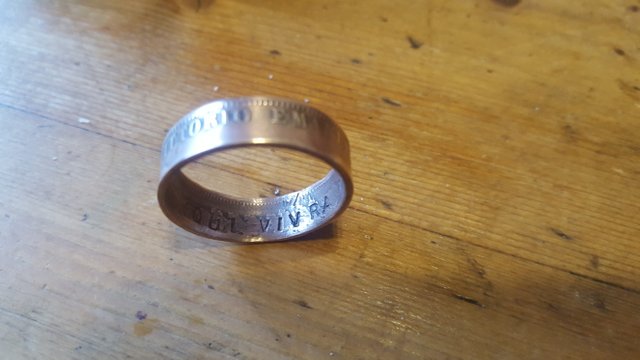 Here is the finished ring and you can see the stamping on the inside.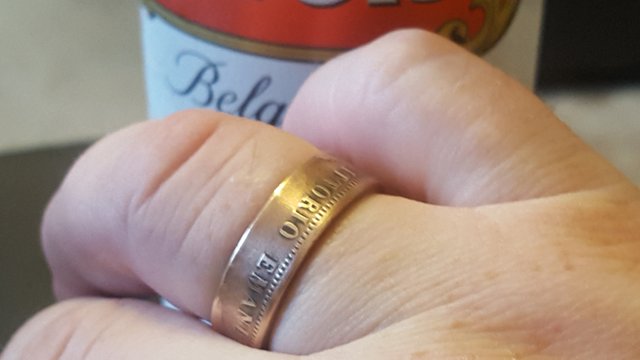 I always try on the ring afterwards to check for any sharp edges and this one needed a quick sand on one edge but was only a 10 second job.
This is a link to me making a silver half crown coin ring, all the steps are the same, if you live in UK and want to buy a ring please contact me on the ssg discord.