I previously wrote about the knife sharpening kit I made with bought items. As I was learning how to use them, I also learned that you can make your own whetstones from natural stones or tiles. So this evening, I set myself to do some experiments.
Sandstone sharpening stone
If found this flatish sandstone slate in the corner of the garage and thought the grain is good enough for a coarse sharpening stone. I just need it to have straight edges for ease of handing and a flat surface for the actual sharpening.
Luckily, few years ago, someone threw away a tile saw, which I initially thought was a table saw. Realising what it was, I left it unused until now.
I initially planned to cut a rectangular piece but then I thought I might as well cut it square to have more surface area that I can use for an axe blade.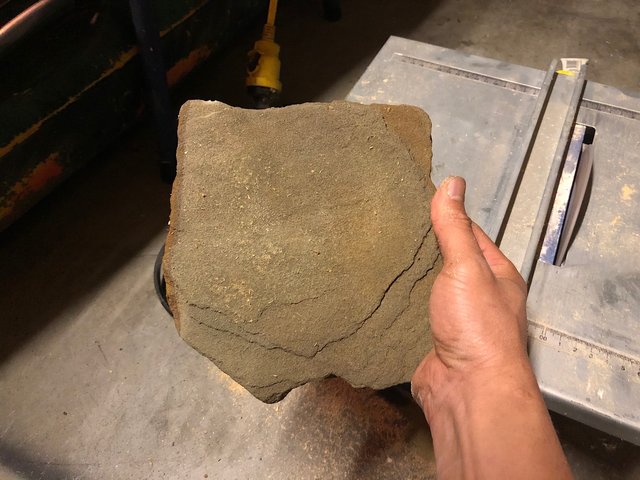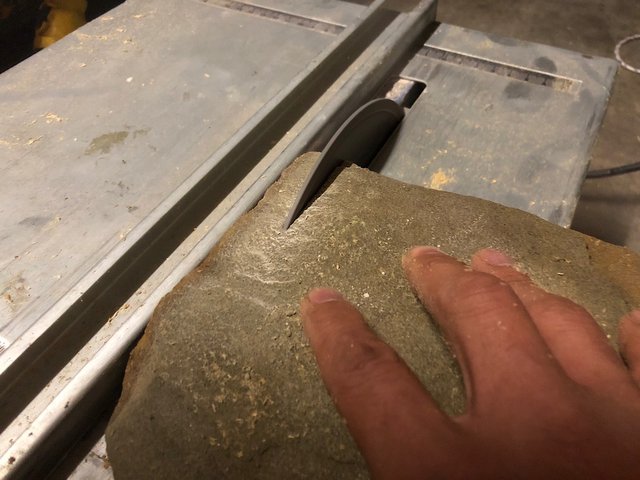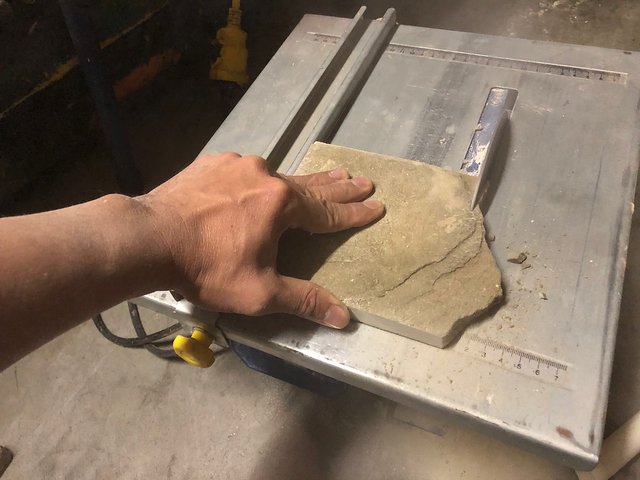 Being sandstone, the cut was easy and fast but oh my how much dust it made. Next time I will do it in the garden.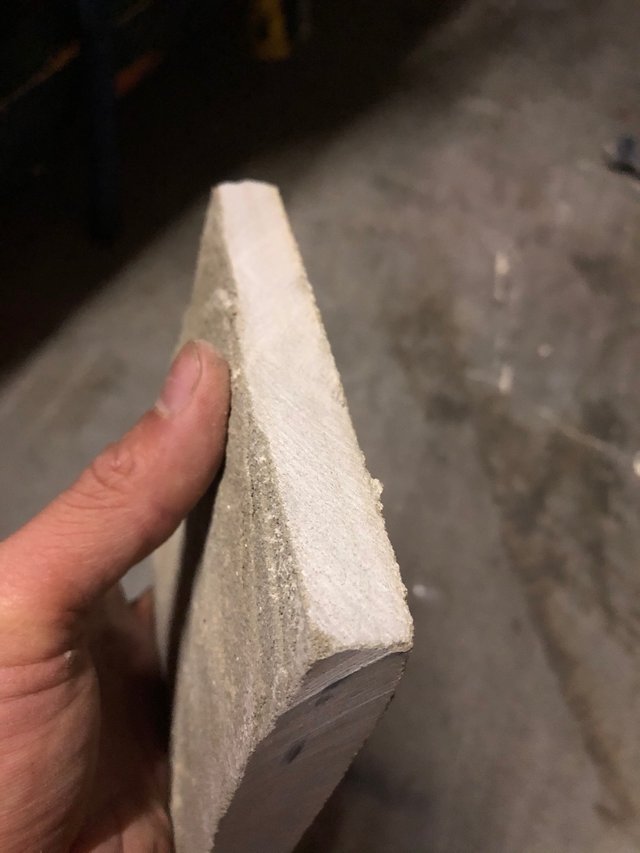 Next step is to take the cut slate to the belt sander with a 40 grit belt and flatten the faces of the stone. The bottom side was only roughly sanded.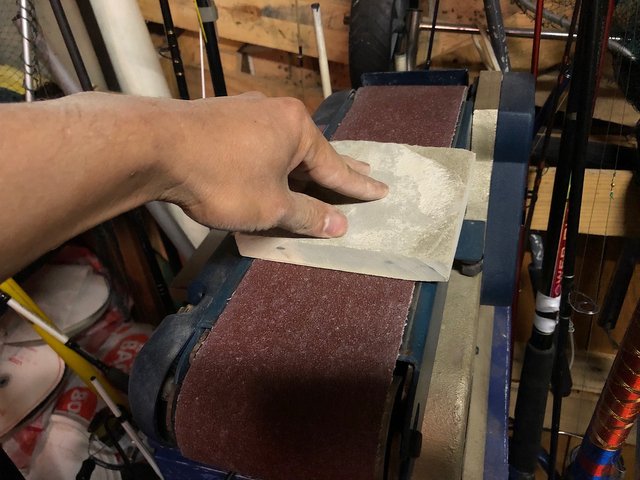 I also sanded an off-cut piece of sandstone to try as a pocket sharpener.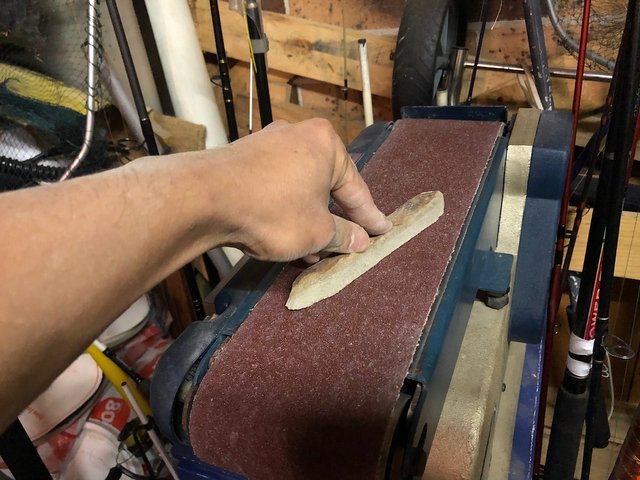 Here are my two homemade coarse whetstones. I cleaned off the rock dust of the stone and ran my fingers on the sanded face and it very promising.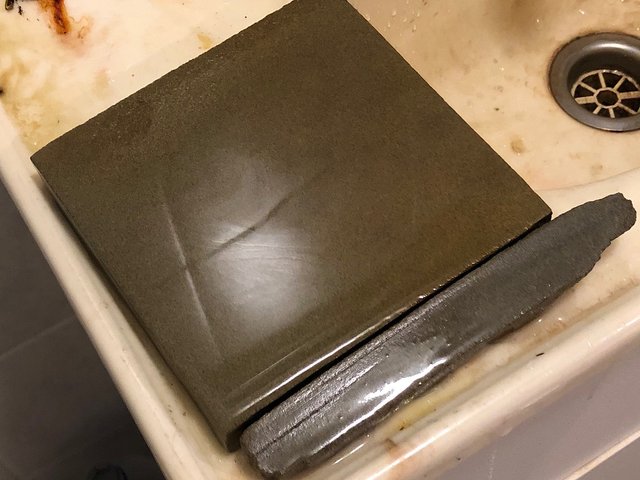 Here is a close-up view of the sanded surface to show the grain.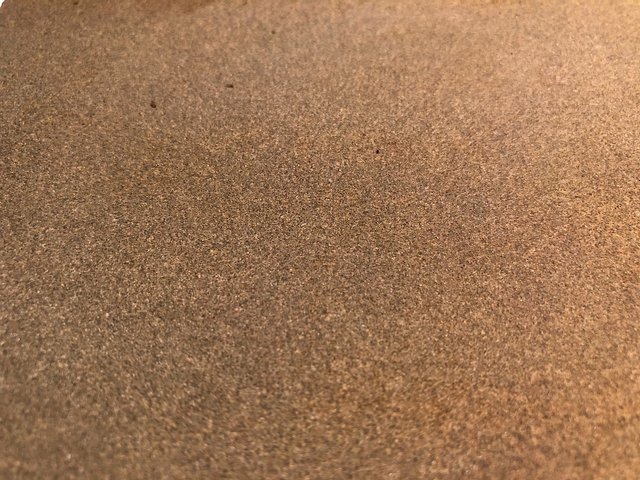 Tile sharpening stone
As mentioned in my previous post, I was going to sand the back of a little rectangular piece of tile I found left in the garage by the previous house owners. This piece of tile has the perfect dimensions for a pocket sharpening stone so I don't have to mess with the tile cutter. The only issue I find with the tile is it's super fragile, if I drop it it will break in half. I learned that because I dropped the initial piece I selected for the previous post...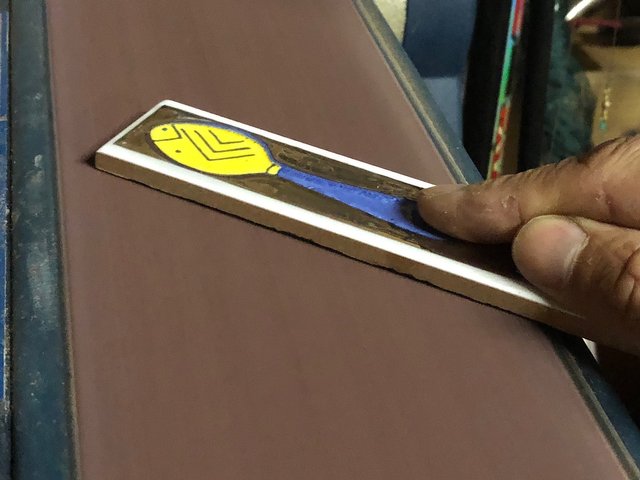 The grain is finer than the sandstone so I might use this after an initial sanding on the sandstone.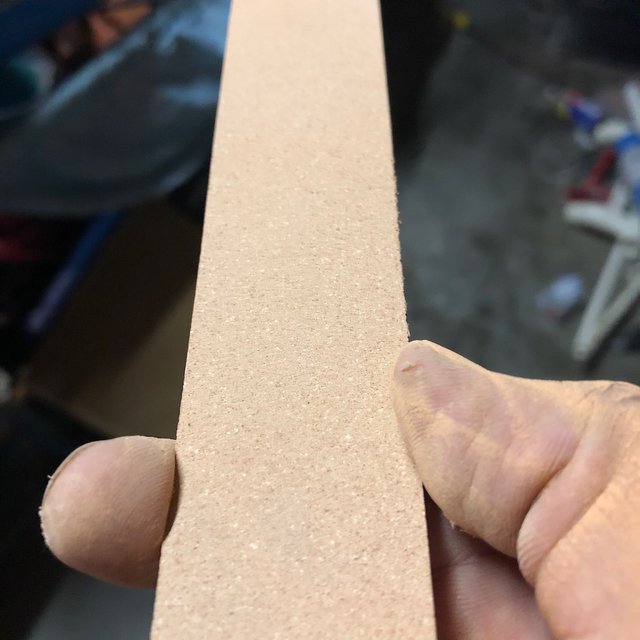 In a next post, I will do a sharpening test on these two stones and see how well they work.
---
Note:
I'm currently testing adding a max_accepted_payout option to Hive Blog so this post is currently limited to accept a max reward of 80 HBD.
---

---
I'm also a Hive Witness, I have been helping some communities and contributing to the Condenser (the software that powers this blogging platform). Support me by voting for my Witness