No it's not a hot tub time machine, but I did get it off Facebook for $75 and it was money better spent then with the dope man.

So if you didn't get a chance to check out Part 1 or Part 2 of DIY Backyard Make Over you can click Part 1 or Part 2 and catch up. I already shared with you how I filled in some low spots, laid some sod, re-graveled, built and planted in a flower box.
I explained how much I love spending time out on my back patio, it is my home oasis... my "Homasis" you might say.
What is a patio oasis without water??? Still a patio but not as cool or in this case hot.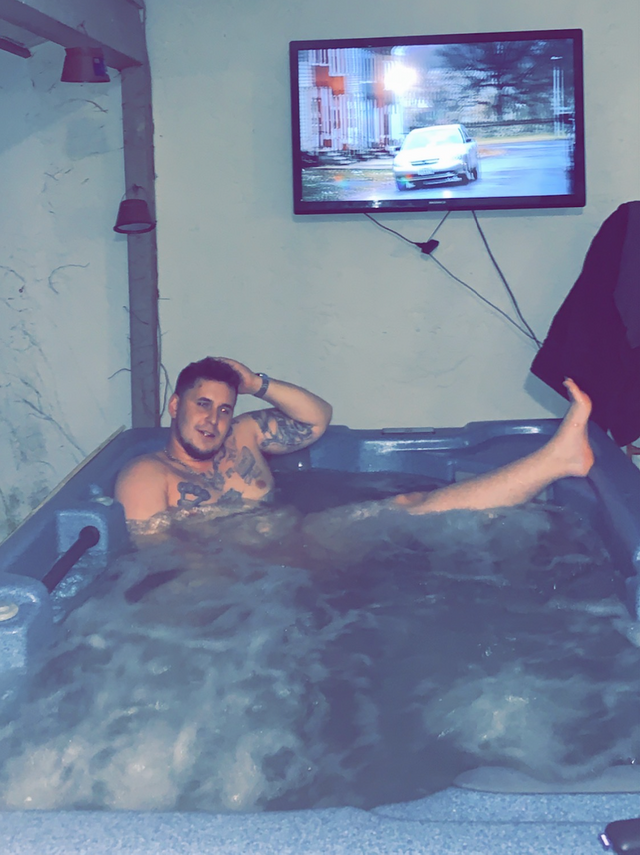 It started out like any other Saturday in south Florida. I woke up, made coffee and ate breakfast. Then it happened. My roommate texted me a link for a hot tub on Facebook Marketplace for $100.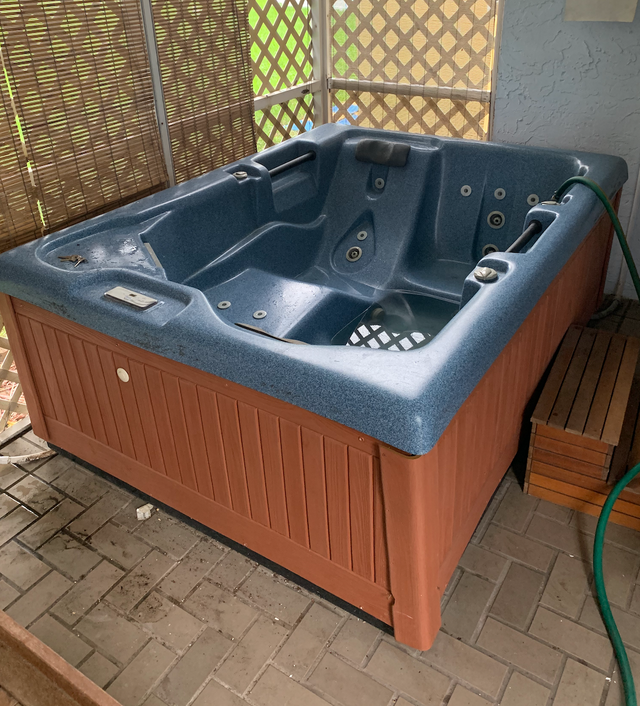 Now did I have a need for a hot tub?
No.
Does anyone in South Florida really need a hot tub?
No.
Did the listing say he didn't know if the hot tub worked?
Yes.
Do I know how to work on hot tubs?
No.
Did I own my house to put a hot tub in?
No.
Could my roommate and I even pick up a hot tub?
Couldn't tell you.
Did I have a truck to pick up a hot tub?
No.
But there was that one thing...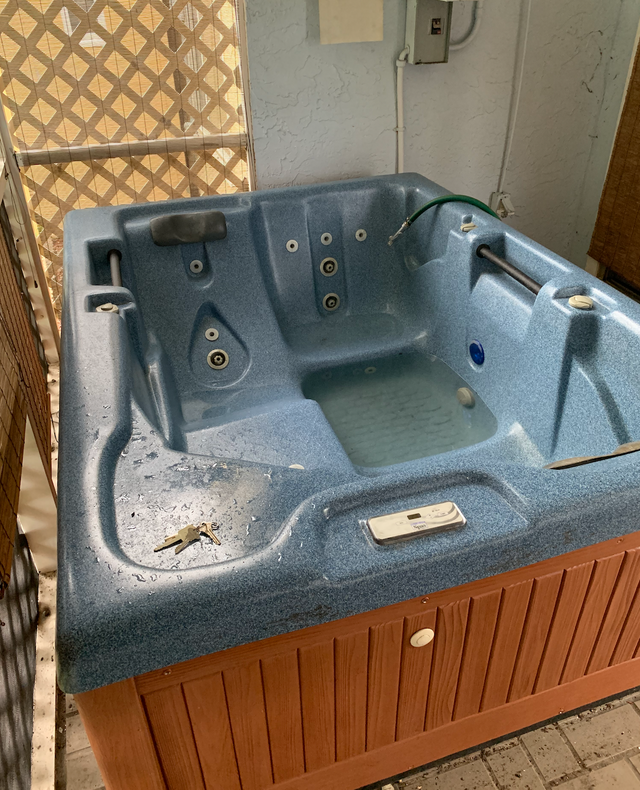 I had a $100 and wanted a hot tub!
I called the guy and within 15 mins I was was at his house to inspect this $100 hot tub. Now I had no clue what I was looking at, but it had all the characteristics of a hot tub, on account it was one.
I did notice the little bit of water in the bottom meant there where no holes or cracks down low. I inspected the rest of the liner for any other signs of cracks. I also turned it on, though it didn't really do anything. I could hear a motor inside which I assumed was the pump.
With the new vast amount of information I gained on the hot tub I did what any logical person would do.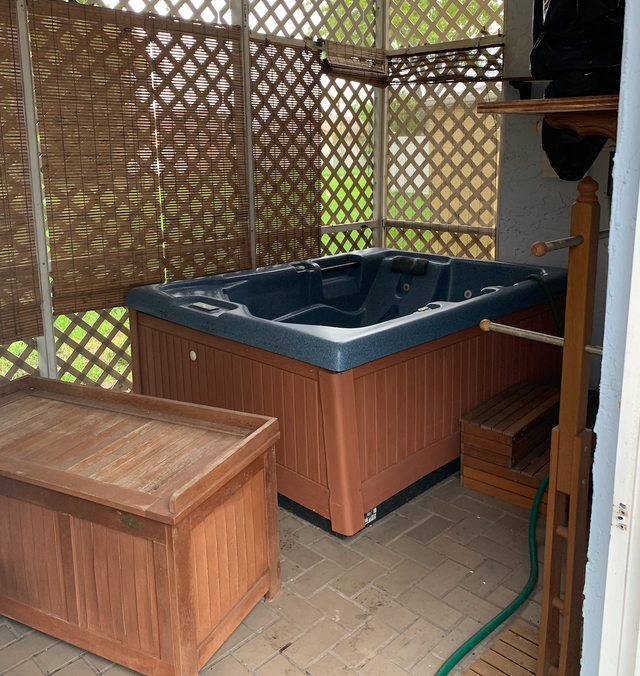 I offered the guy $75!
Which he happily accepted and told me when I could come back with a truck and pick it up.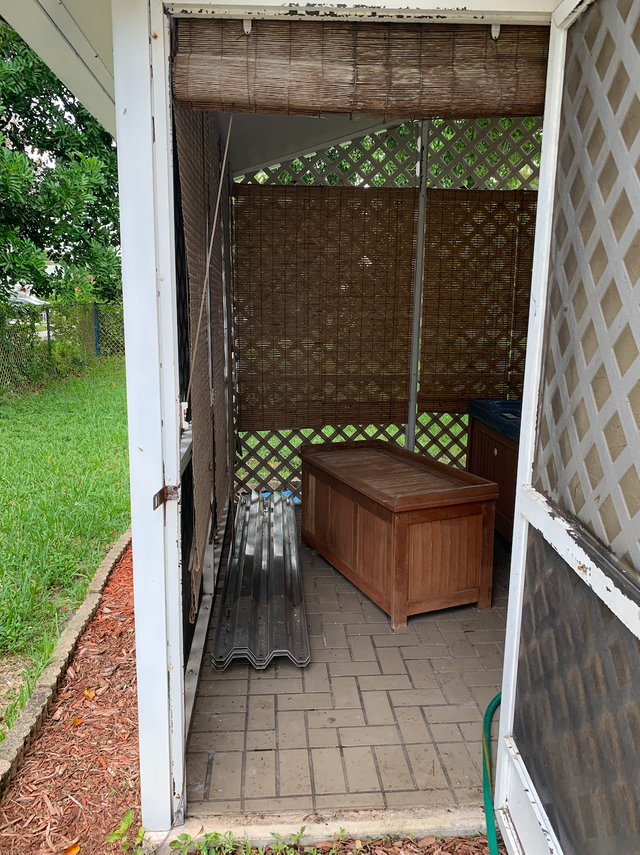 Before I left I noted any obstacle that might challenge the move.
Such as a narrow door.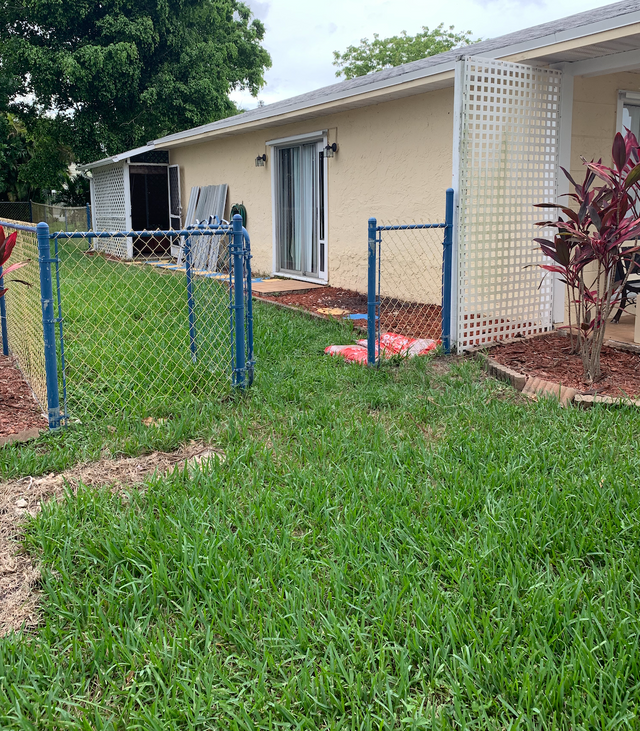 And a chainlink fence with a gate.
Oh and I don't have a truck to move it with, own a house that I can put it at, have knowledge how to wire or fix it and still live in South Florida with no overall need for a hot tub.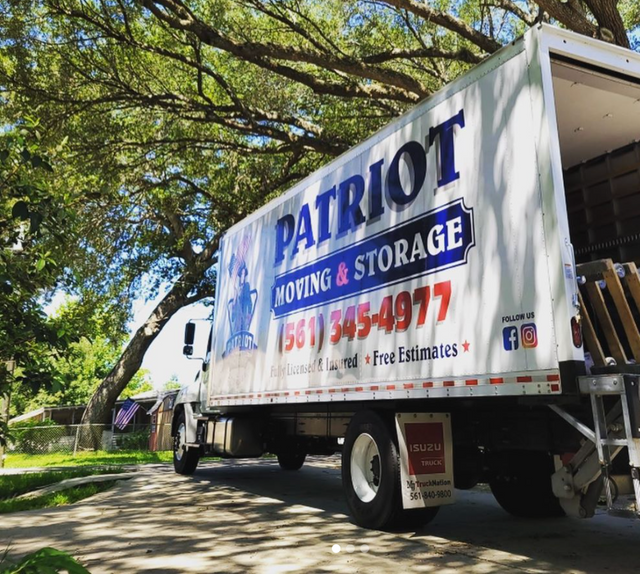 So I called in a favor to my boy Doug who is in recovery and owns patriot moving who said he would send some guys and a truck over to help. I love his moving company because he mainly hires recovering addicts and gives them a second chance at life.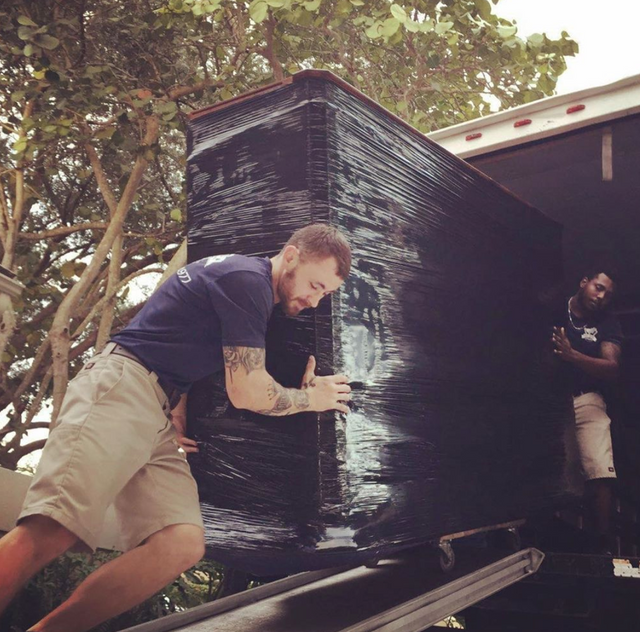 Not actual hot tub. Photo from their IG account
Im happy I asked for help because it would have been a nightmare to move without them and their help.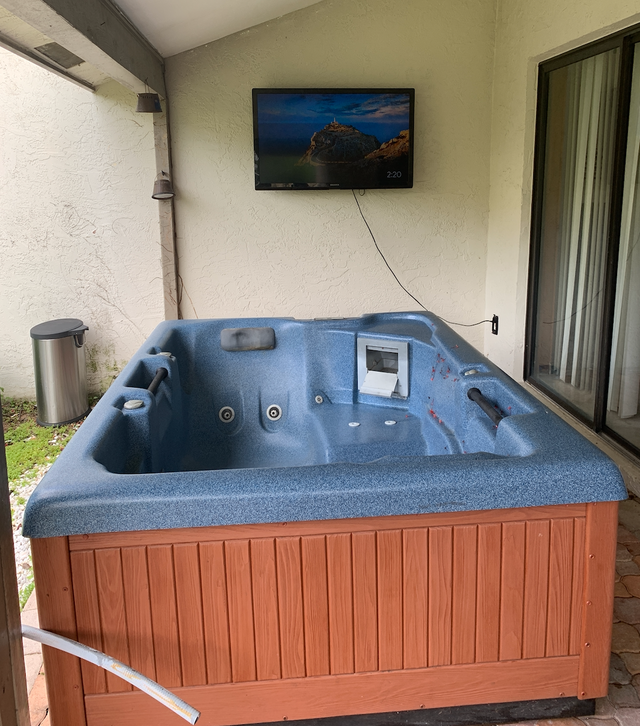 But never the less the job got done and I had my very own hot tub sitting out back on my patio oasis, at the house I rent.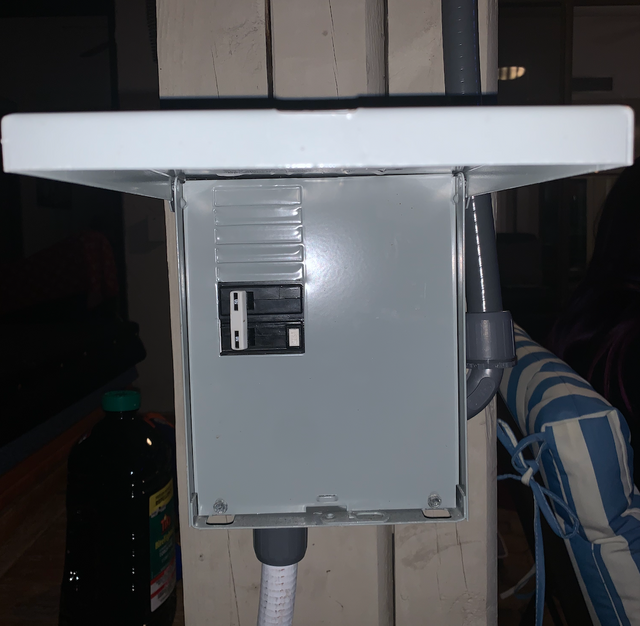 Now it was time to call in another favor. This time it was my buddy Josh who is in recovery from heroin addiction and played a major roll in me getting sober. Oh and he is an electrician and he told me exactly what to get.
This is a 220V breaker box I picked up from Home Depot for less than $100. Just follow the diagram for how to wire the wires in and mount it to the wall.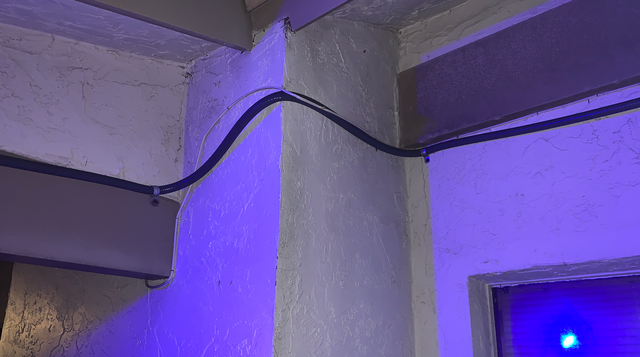 Then I ran some cable up and around to the main pawer box. I got the cable used from a demo.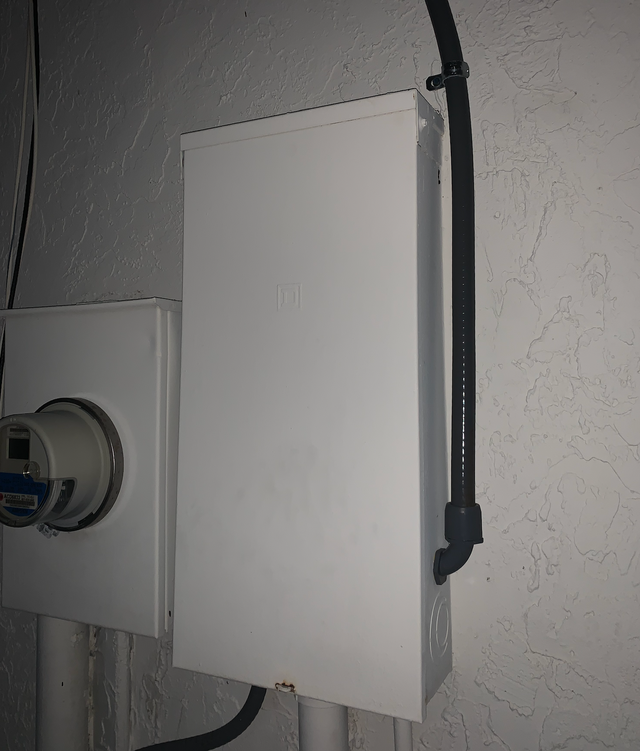 Josh wired the cable into the box for me and it was time to fill the hot tub.
The moment of truth was once the hot tub was full and I was finally able to test her out.
To my surprise everything worked! The jest blasted, the bubblers bubbled, and even the heater heated.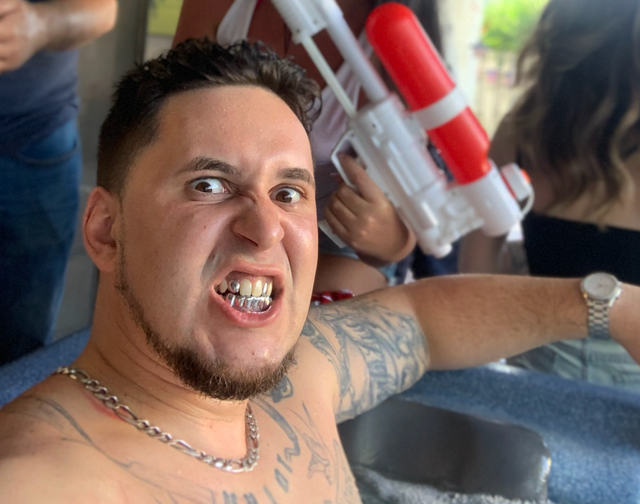 Smile of joy.
It was a great success!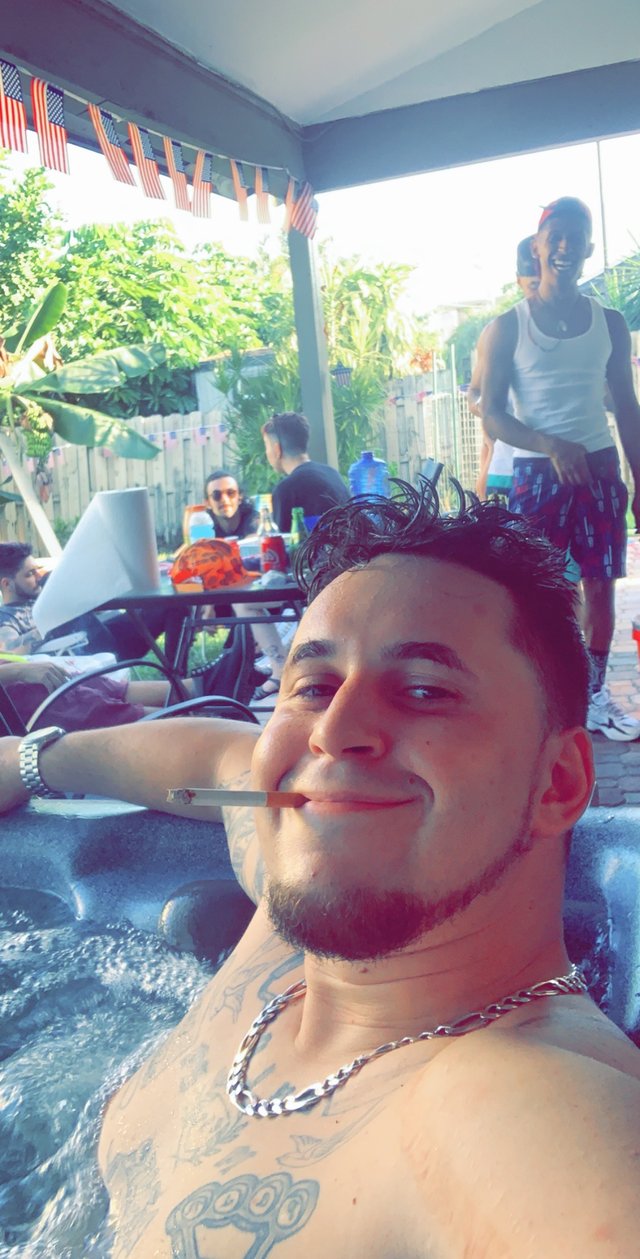 Real smile of joy
All and all the whole project cost me about $200 to have a beautiful hot tub added to my "homasis".
The only problem is I can't stop using it because it didn't come with a cover. Ok I can, but if I let it sit uncovered for long I would get dirty water.
Who knows, maybe next DIY will be a hot tub cover.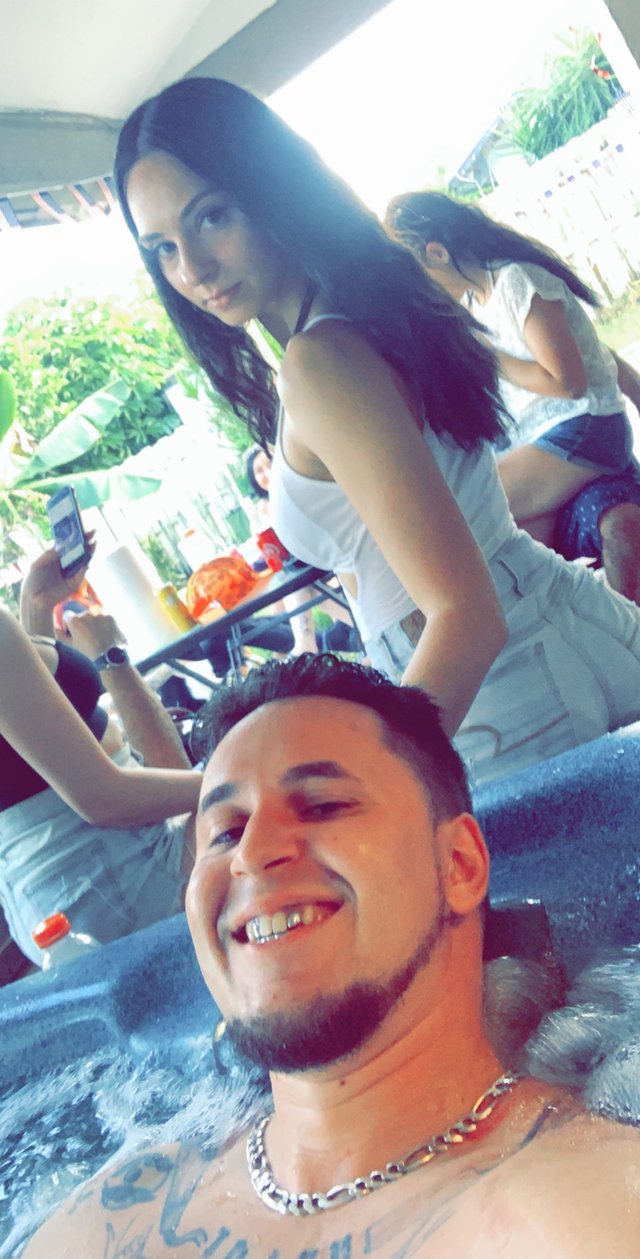 It's amazing to me just how many friends I have today that will stop what they are doing to help me. I fully attribute that to my sobriety. Whether my friend is in or out of recovery doesn't make a difference. It's who I am as a person and how I am there for them when ever they need me, as well.
I didn't have that in active addiction.
▂ ▃ ▄ ▅ ▆ ▇ █ █ ▇ ▆ ▅ ▄ ▃ ▂
Please visit my website or call 888-343-6693
Check out my Facebook or my Instagram

Hive Profile