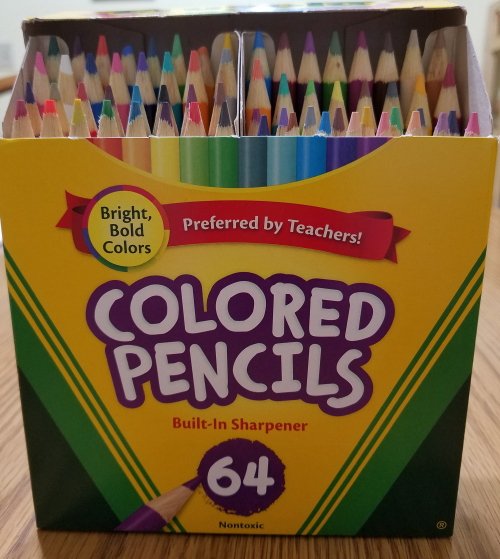 Our local library usually offers a wide variety of programs for the community, including presentations by local gardening experts, local authors,and local musicians. Craft projects are also a big hit. Since the library was closed due to the virus panic, and then opened on a very limited basis, none of those programs have taken place since early March. However, staff creativity made some things possible anyway! Some presentations have been accomplished online, and a teacup bookmark craft kit was recently made available to pick up at the library and assemble at home.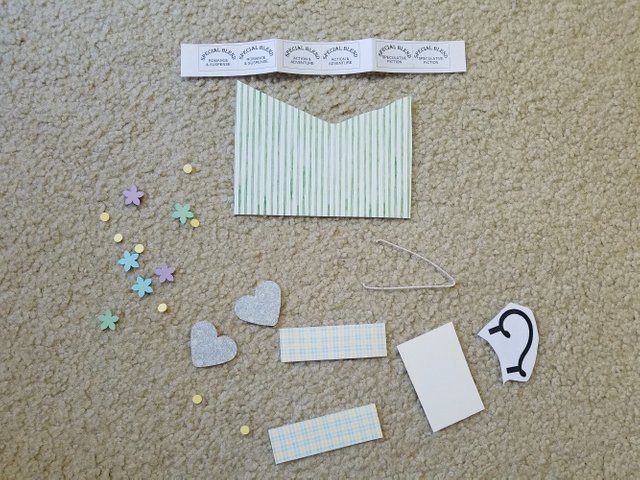 These components were handed out in a plastic zip-closure bag. It includes a teacup shape printed on the back of colorful paper, a handle-shaped template and a small piece of cardstock to cut out the handle, a piece of string for the tag, a selection of tags to choose from (Special Blend Romance & Suspense, Action & Adventure, and Speculative Fiction), and some shapes cut from coordinating paper with which to further decorate the bookmark. And there is an instruction sheet as well.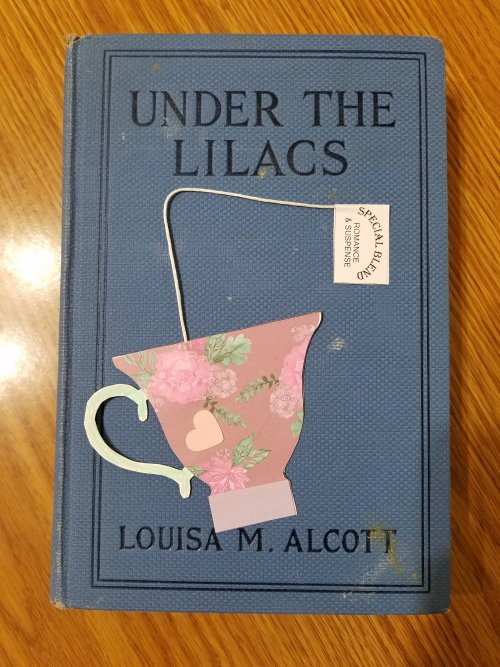 Here is my completed bookmark. I chose this particular book on which to photograph it because it is a solid color and the bookmark would show up well. (I ought to re-read it, though.) The printed paper for the teacup was colorful enough by itself, so I only added one heart shape and some extra paper at the base.
The cup handle was plain white, so I got out my colored pencils and colored it a pale green to coordinate with the paper. (The green doesn't show up well in the photo, however.) I discovered the box of colored pencils was brand new, and there is something magical about a brand new box of colored pencils!