I've seen videos of people using lasers to cut and etch but never seen it in person. Until yesterday where I got to see it for myself in front of me. And went home with a sweet little keychain tag.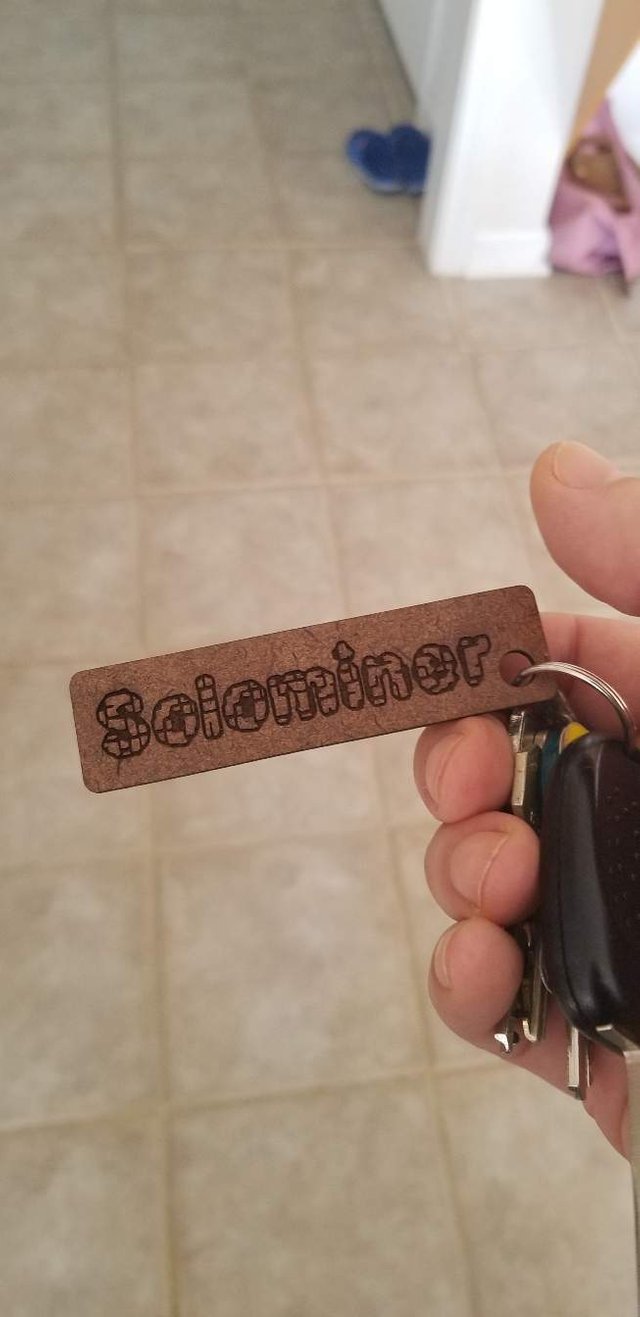 Using some thin particle board wood, my friend @whangster79 can etch and even cut through wood using his carbon dioxide laser. So I got to watch him import my watermark, prep it in his application for the laser and raster the design onto wood. This was all done in about 5 minutes, quite interesting to watch.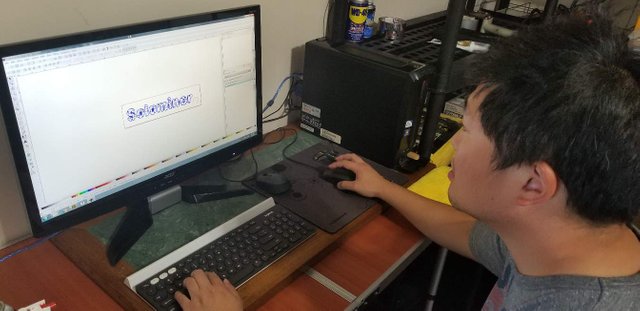 We took my watermark I use on some of my videos and photos and he "vectorized" the .png into a .svg file which is better for this application.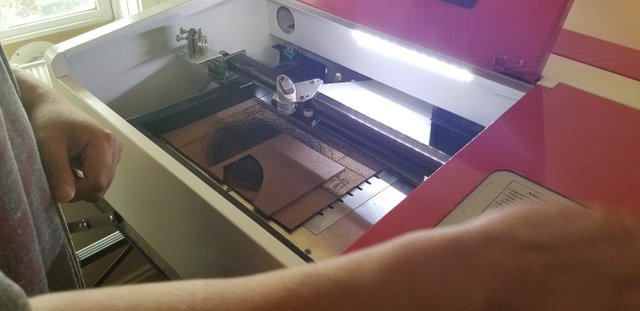 He loads the wood media into the laser cabinet and does a quick test to make sure the laser is ready.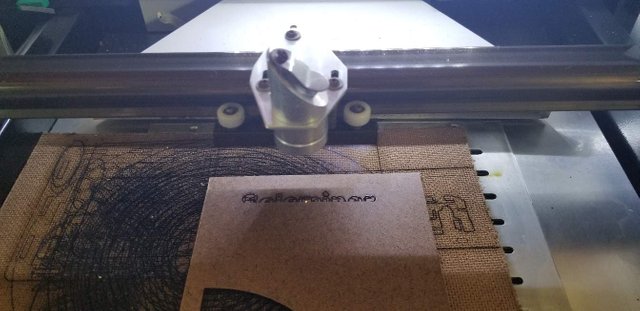 At first it just looked like random dots being burned into the wood but as the laser moved down the media i saw it all come together.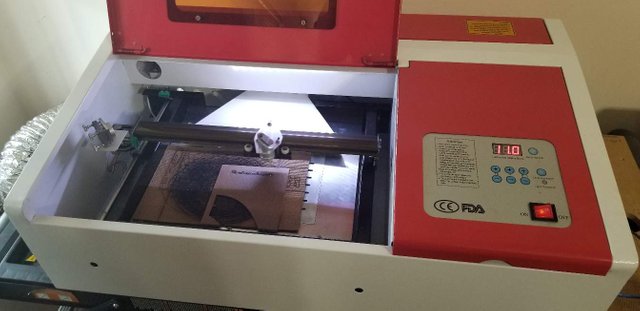 The sound the machine emitted reminded me of an old dot matrix printer. But it also had a little smoke when the wood gets hot in certain areas of the lasers path.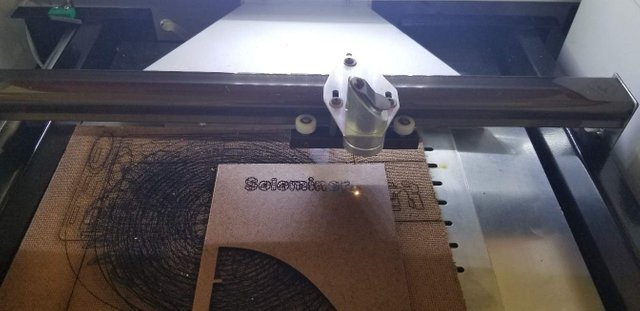 A few minutes later the laser was just about done. And my friend turned up the lasers intensity to cut a hole for the key ring. It took the laser two passed to burn all the way through.
I love the result, the keychain tag is awesome and I think I'll keep it somewhere to look at as I don't want to damage it with all my keys. Maybe I can add it to a thumb drive lanyard or something like that.
Yesterday @whangster79 wrote his first post. Was a small introduction post, I'm encouraging him to collect pictures and video of his laser etching work to share with the community. Hope to see his posts on his projects in the future.
Posted using Partiko Android