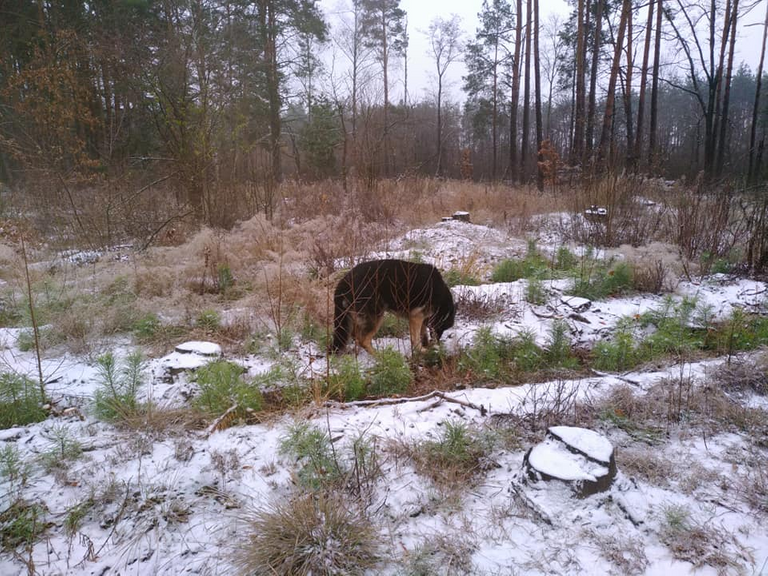 For several days in a row, Romashka (Camomile) and I did not go for a walk in the forest, I was very busy writing an article. But today we finally went.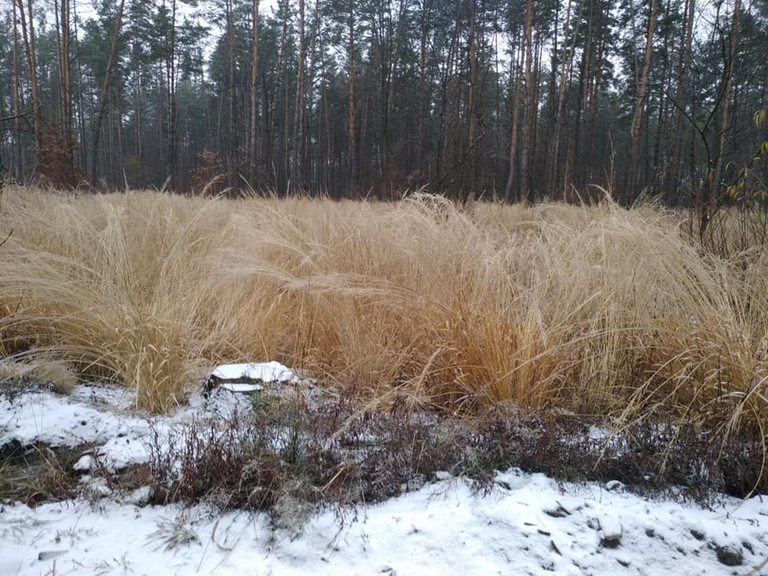 As always, I bought coffee at a gas station on the outskirts of the village and then we slowly walked across the field, entered the forest, and reached our beloved meadow. There is no one in the forest now, it is very quiet and calm.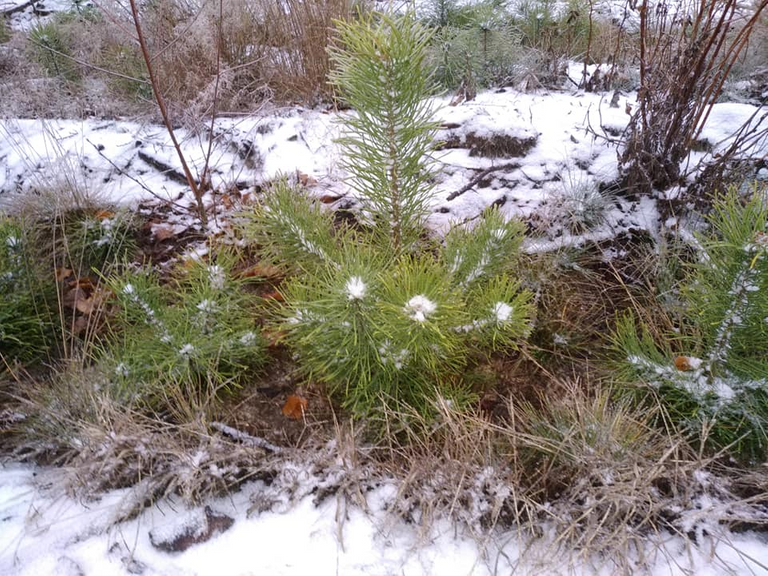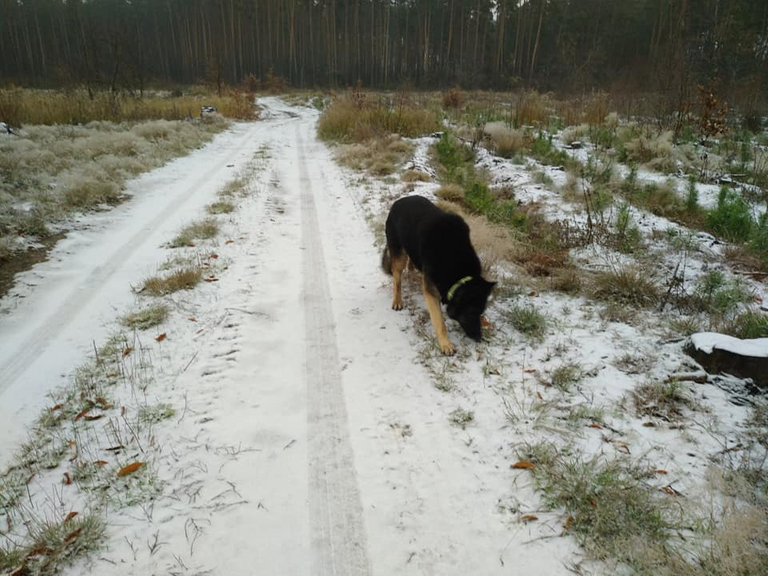 Yesterday and today it was snowing and the forest was slightly transformed. But the air temperature is above zero and ice drops formed on some plants. It looks very nice.