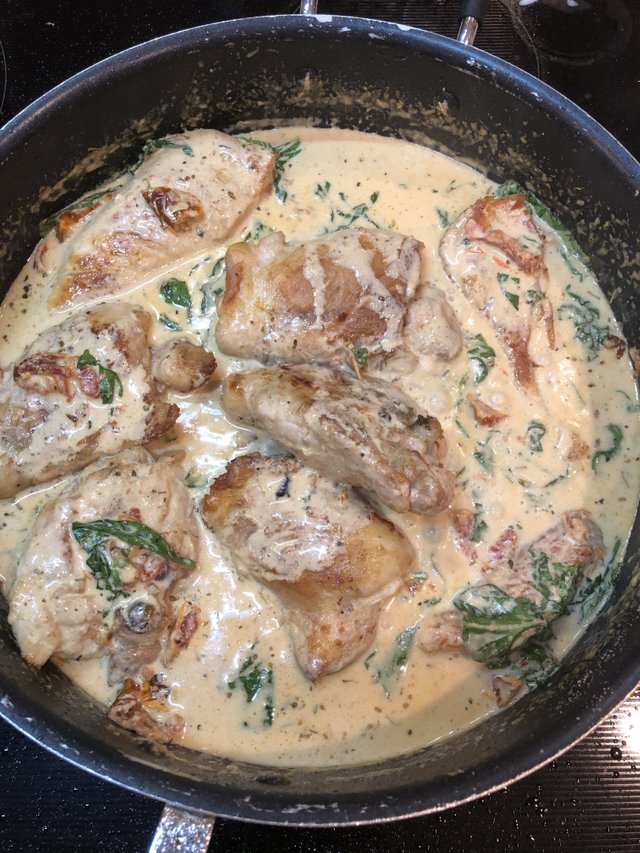 ---
We start with sautéeing dried tomatoes in olive oil for a couple of minutes.
---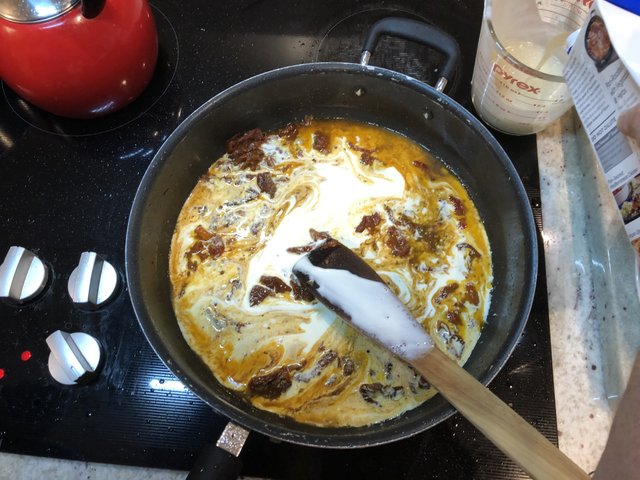 ---
You will, then, add cream, white wine and Parmesan, basil leaves and a host of spices —- while stirring the sauce, continually.
---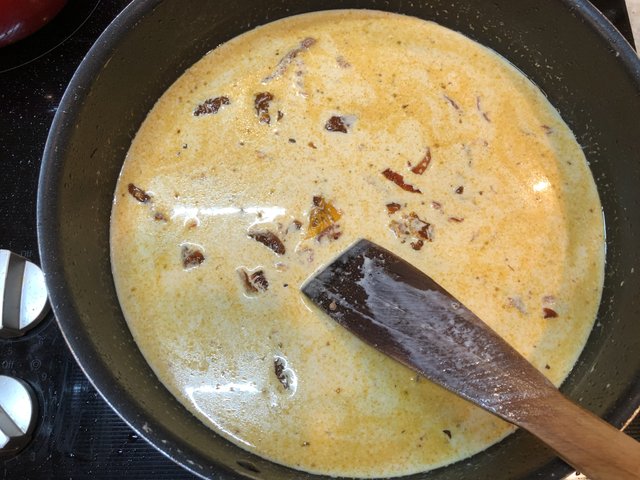 ---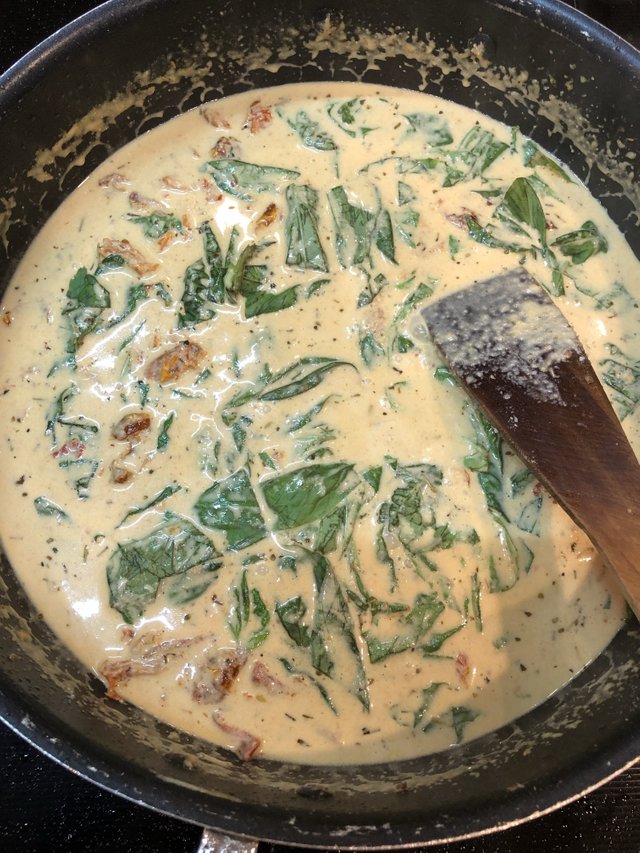 ---
Meantime, you will brown chicken, for around 8 minutes on each side, and add to the magic sauce.
---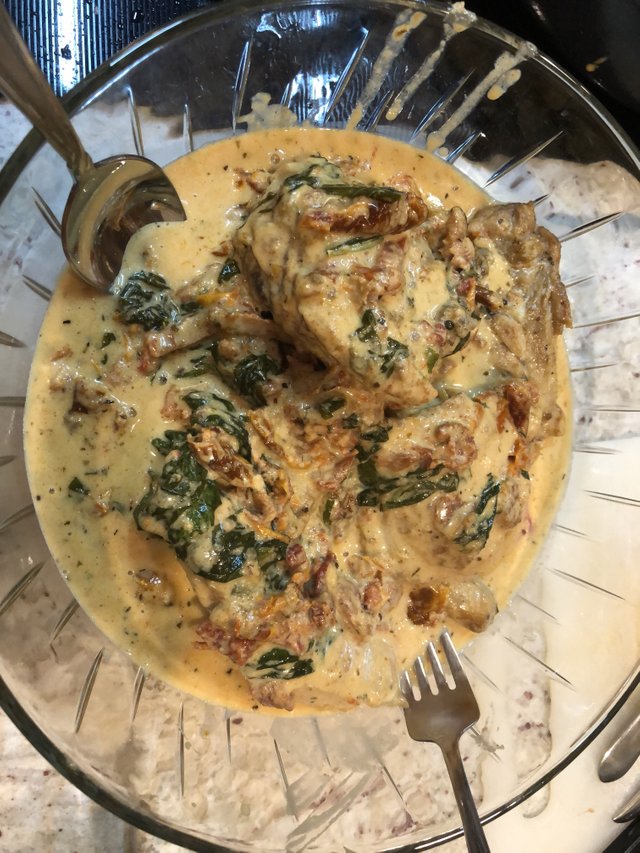 ---
I've skipped steps, because I had a lot of help from my mother-in-law while making it.
But, below, is recipe and what it looked like when it, finally, made it to my plate, nearly an hour later, since we were watching a podcast while we prepared it.
---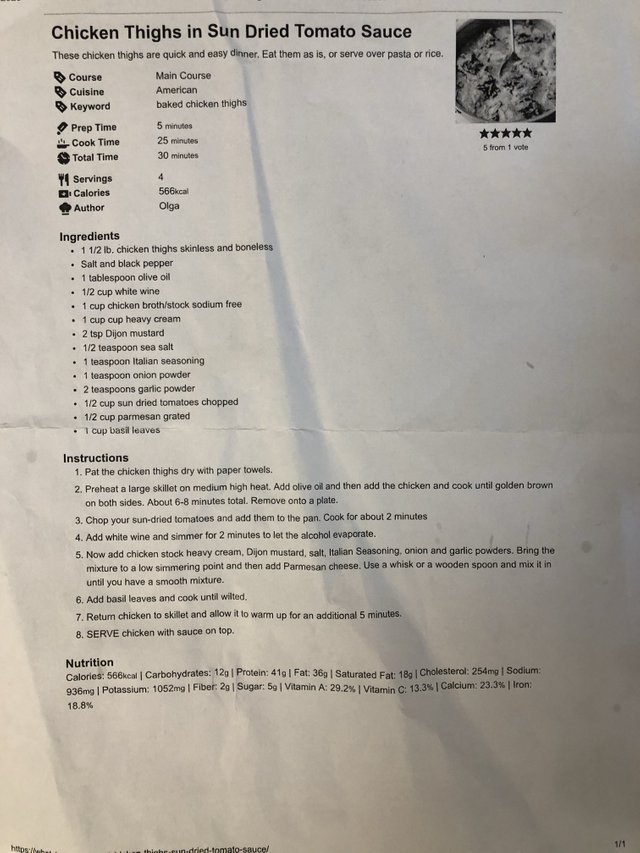 ---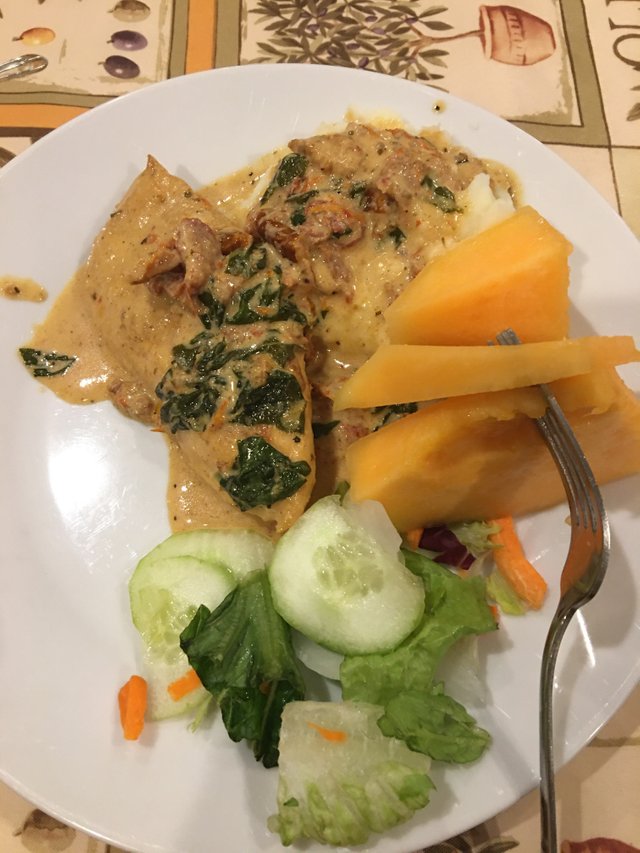 ---
Bon Appetit & please, do try this at home!