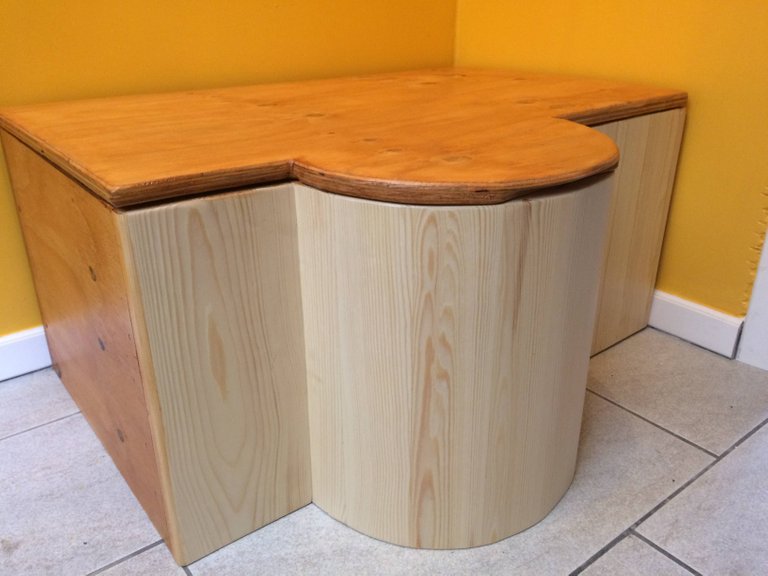 ---

One of the important point for an ecological lifestyle is to save water (especially in this period of drought) is the dry toilet!
Not flushing saves several liters of water per day, also saving almost €100 per year.
Un des autres points importants pour économiser l'eau (surtout en cette période de sécheresse), c'est la toilette sèche !
Ne pas tirer la chasse permet d'économiser plusieurs litres d'eau par jour, pour presque 100€ d'économie par an.
Otro punto importante para ahorrar agua (especialmente en esta época de sequía) es el baño seco!
No tirar de la cadena ahorra varios litros de agua al día, por casi 100 € de ahorro al año.
For those who are unaware of the principle, it is a way of using a stainless steel bucket for your toilet (stainless steel is important to avoid odours, no plastic bucket!), then covering them with sawdust which will absorb everything.
Pour ceux qui ignorent le principe, il s'agit de faire ses besoins dans un sceau en inox (l'inox est important pour éviter les odeurs, pas de sceau en plastique !), puis de les recouvrir de sciure qui va tout absorber.
Para aquellos que ignoran el principio, se trata de hacer sus cosas en un sello de acero inoxidable (el acero inoxidable es importante para evitar los olores, etonces no sello de plástico!), y luego cubrirlos con aserrín que absorberá todo.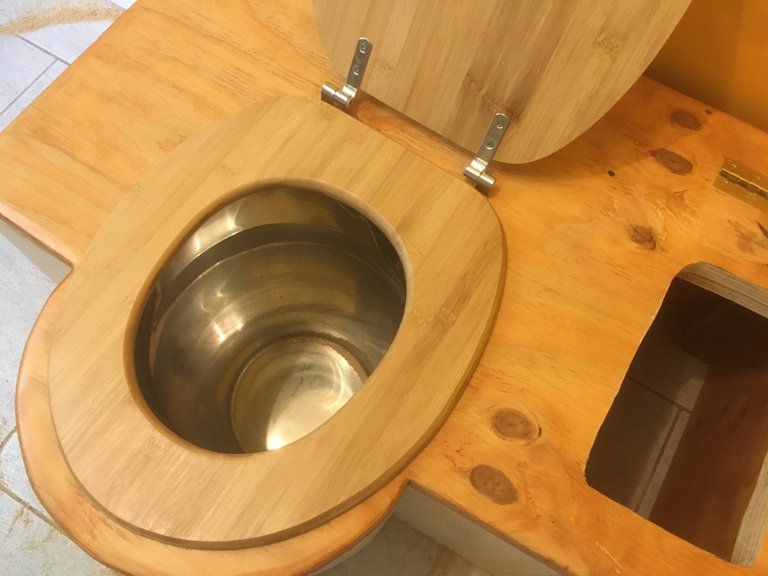 We compost...
And then directly to the vegetable garden (after 2 years) ;)
On composte...
Et puis direction le potager (après deux ans) ;)
Se composta...
Y luego a la huerta (después de 2 años);)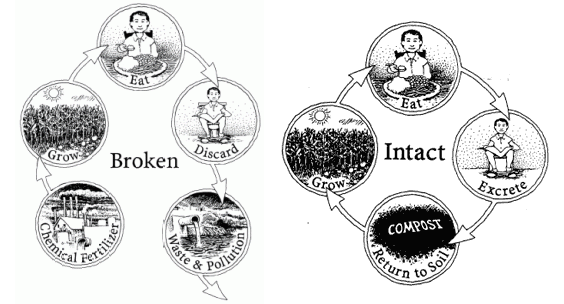 So, we decided to make one myself!
Here are the different manufacturing steps.
Aussi, nous avons décidé d'en fabriquer une nous-même !
Voici les différentes étapes de fabrication.
¡Así que decidí hacer unos yo!
Estas son las diferentes etapas de fabricación.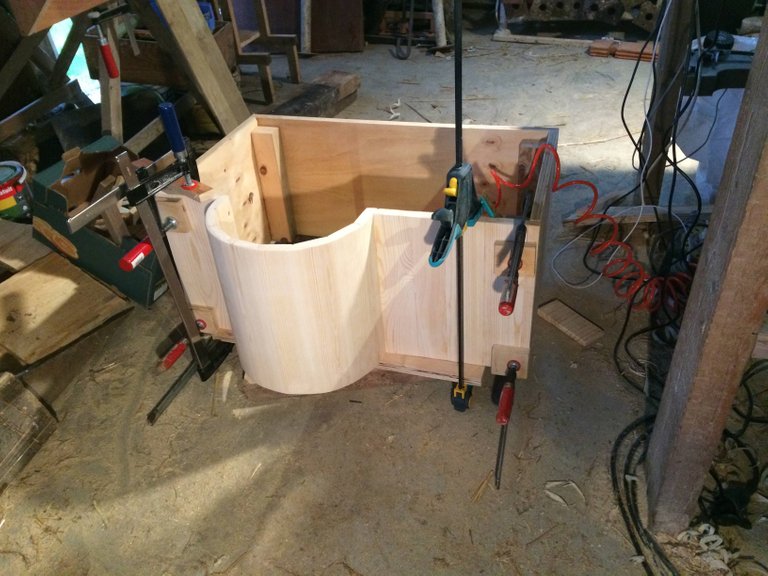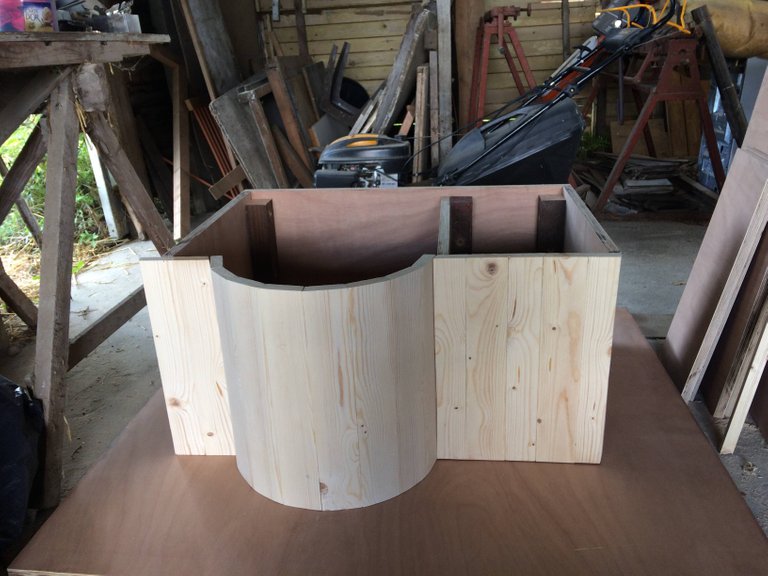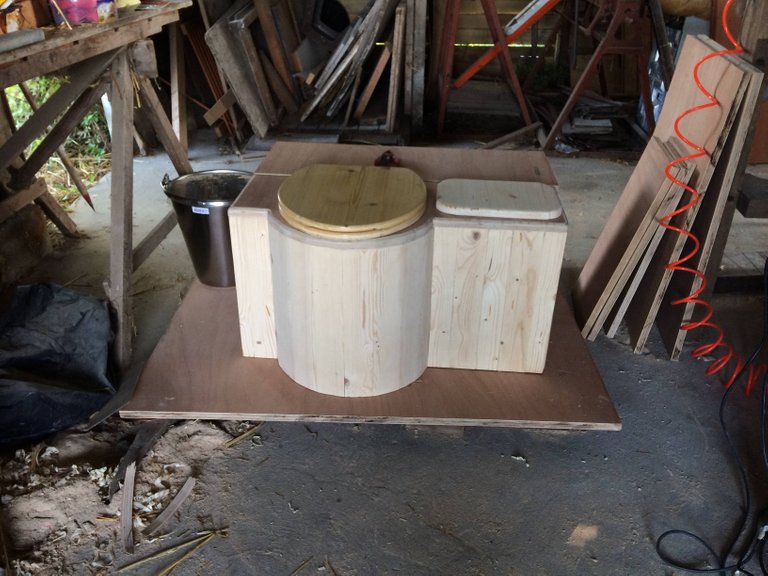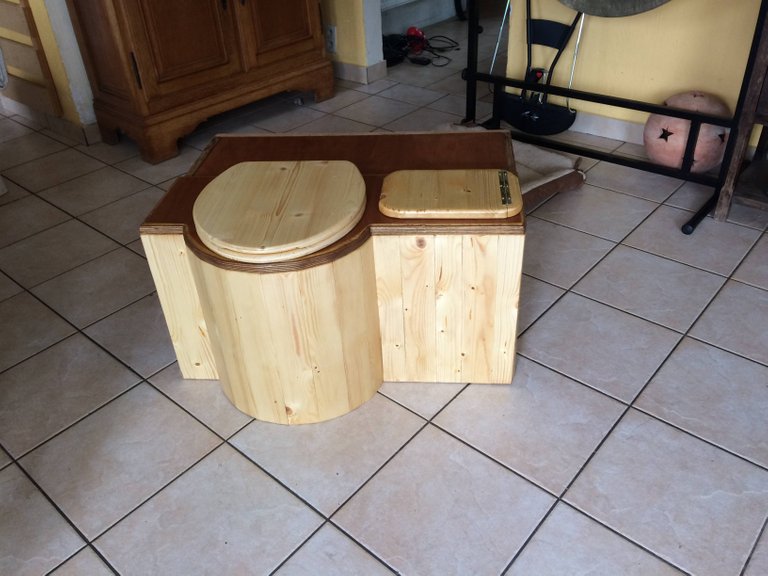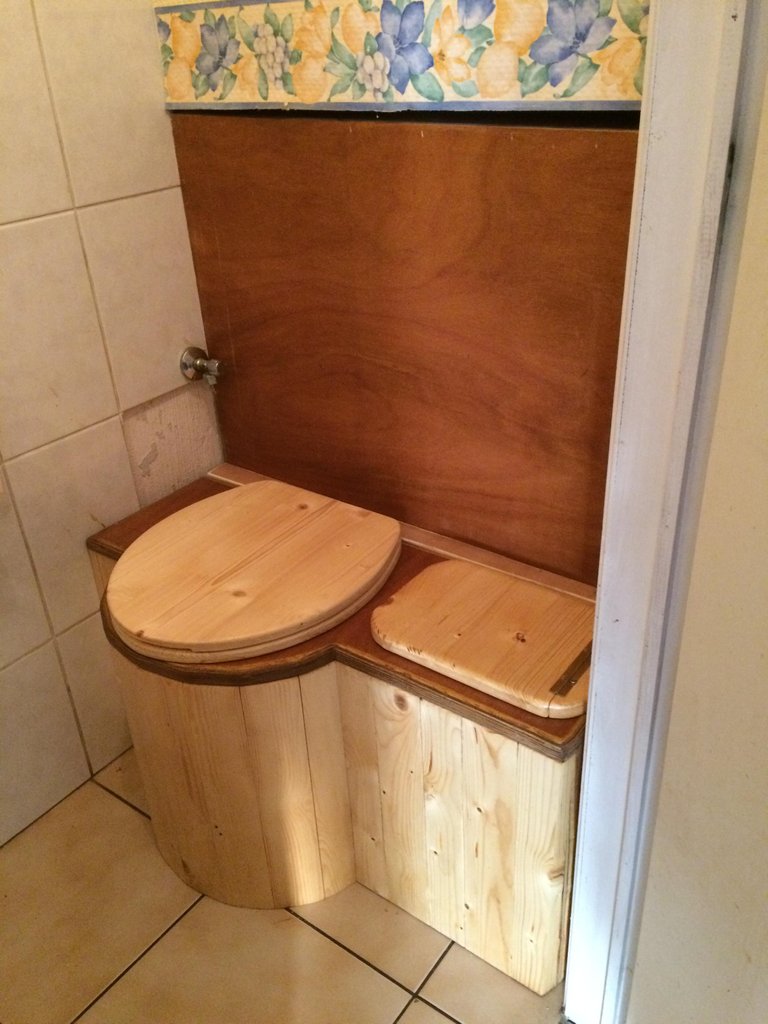 And a little extra toilet with the falls ;)
Et une petite toilette supplémentaire avec les chutes ;)
Y un pequeño aseo adicional con los trozos de madera;)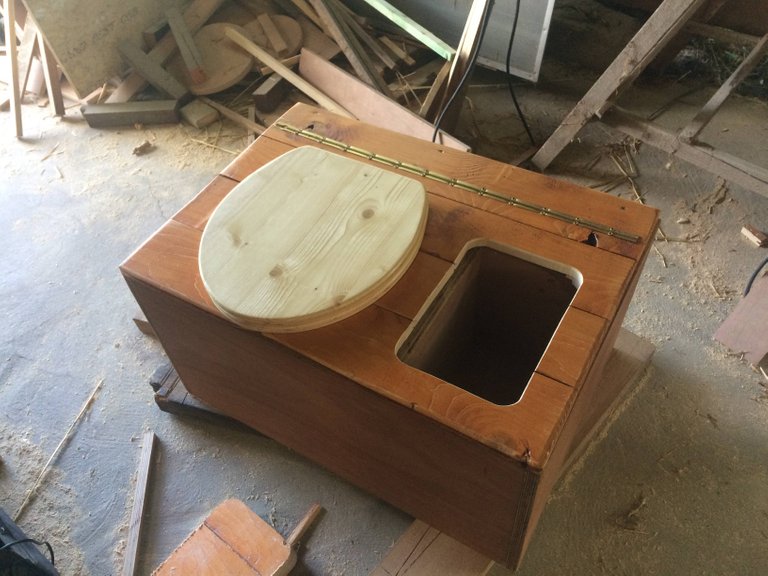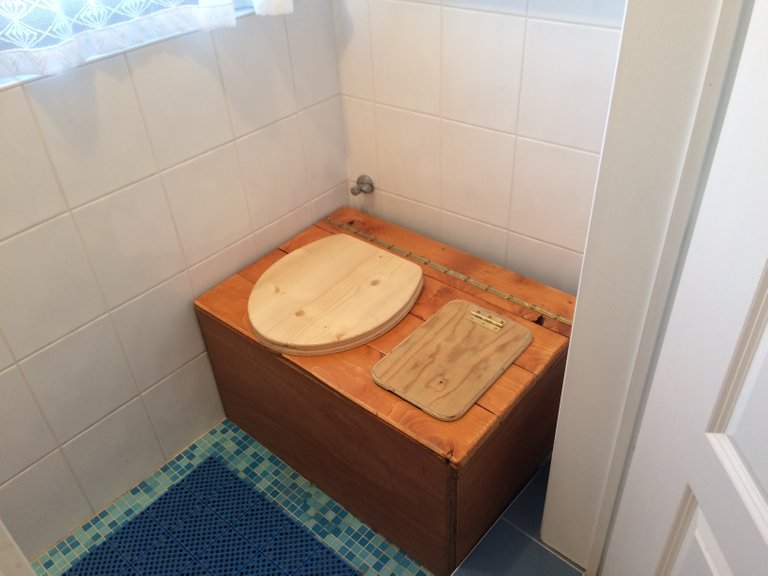 Of course it is quite possible to keep a water toilet.
But you'll quickly see that it's very practical: no more smell if used correctly, no plumbing, leaks, problems of any kind... Simple, and low-cost!
Bien sûr il est tout à fait possible, de garder une toilette à eau.
Mais vous verrez vite que c'est très pratique : pas plus d'odeur si on l'utilise correctement, pas de plomberie, de fuite, de problèmes en tout genre... Simple, et low-cost !
Por supuesto, es muy posible, para mantener un baño de agua.
Pero pronto verás que es muy práctico: no más olor si lo usas correctamente, sin fontanería, fugas, problemas de todo tipo... ¡Simple y barato!
See you soon! =)
A bientôt !
¡Nos vemos en un rato!