So I have an adorable 4 year old.
Truly, she's so freaking cute.
She is also kind of a terrorist.
But anyway, since Christmas, every day she has been bursting into tears and telling me she never got a pony house.
Wut.
Da.
F*ck.
I have literally zero clue what she is talking about.
She got a lot of things for Christmas that she asked for, but she never asked for a "pony house" so color me confused.
That being said, I also didn't want to listen to crying everyday, but I refused to give in to her terrorist like demands and buy her what I believe is likely a toy barn for her My Little Ponies. So I did the next best thing: I decided to make her one.
Now if you know anything about kids, you know just how quickly they can destroy something, even something that is well built.
So i decided I was going to make it sturdy, but I also didn't want it to take too long, so I knew I couldn't construct it from wood, not to mention how heavy something like that would be, so I turned to my trusty Amazon box that had just come in the mail.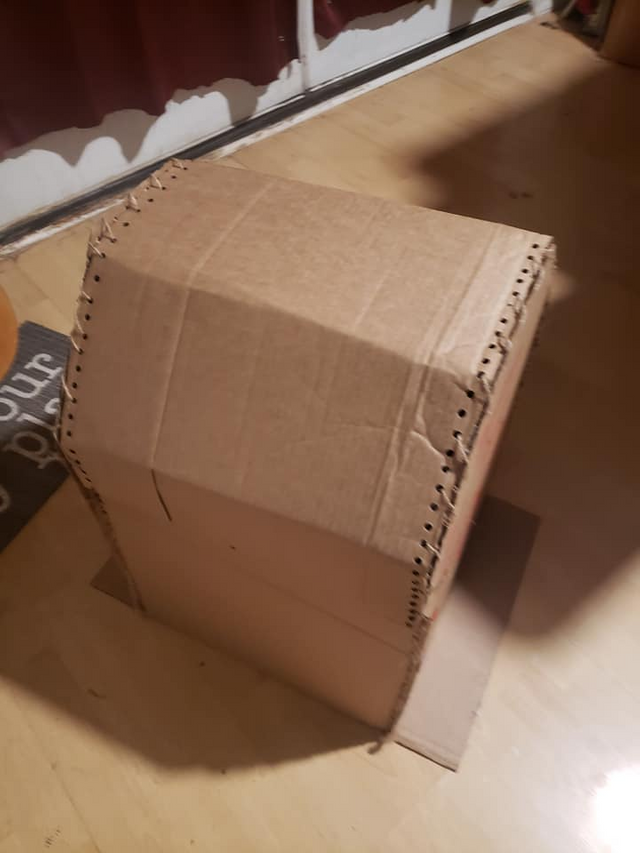 I eyeballed the size and shape of a barn in my head, and cut out the cardboard pieces, then I hole punched the edges because I didn't have any duct tape and frankly it was midnight and I wasn't about to run to the store for some.
I did have twine though, so I used it to wrap through the holes and secure the sides of the barn together.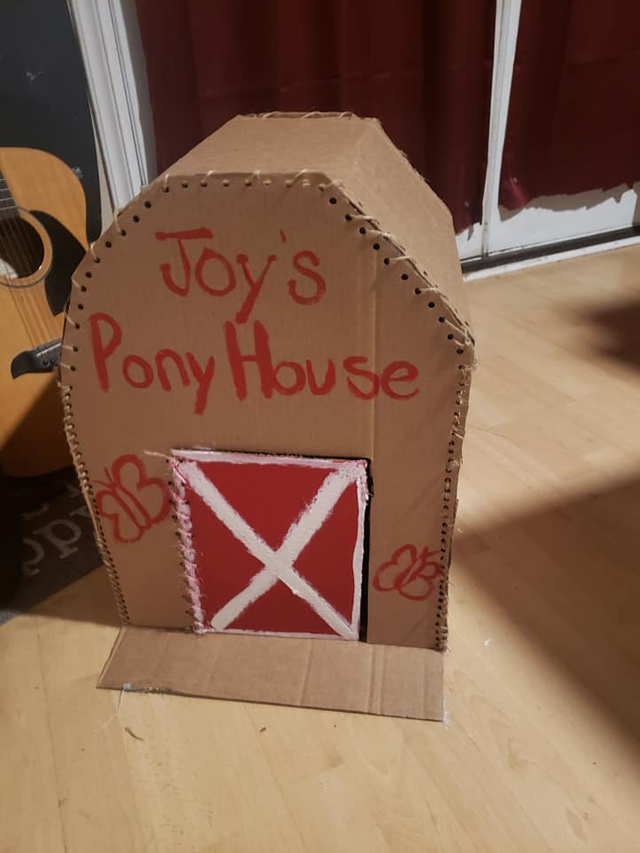 I think it turned out pretty well!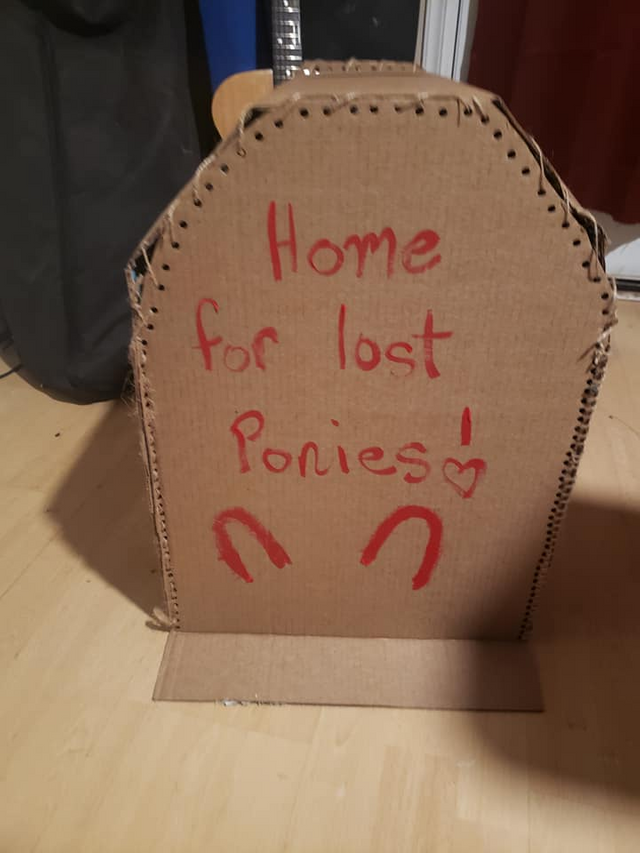 I even somehow managed to make an operational barn door.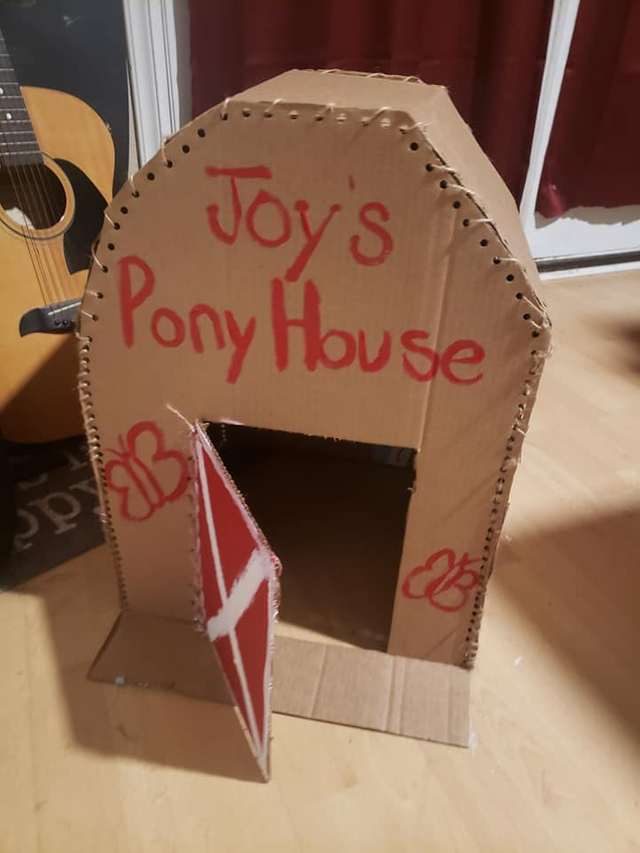 The best part is, it didn't cost anything, and now my daughter is a happy camper!
I am such a sucker, but like who wouldn't be with this face: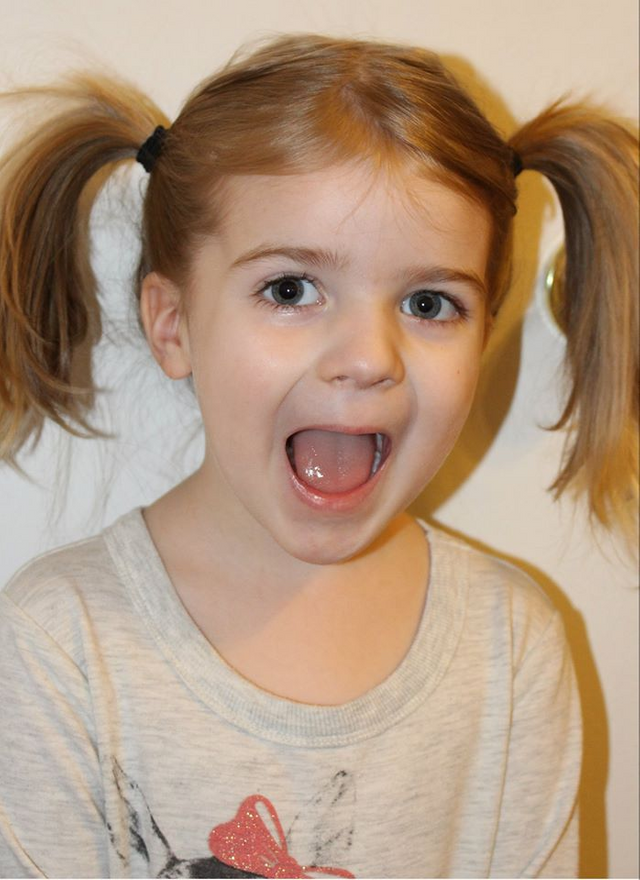 xx - Lady Steem