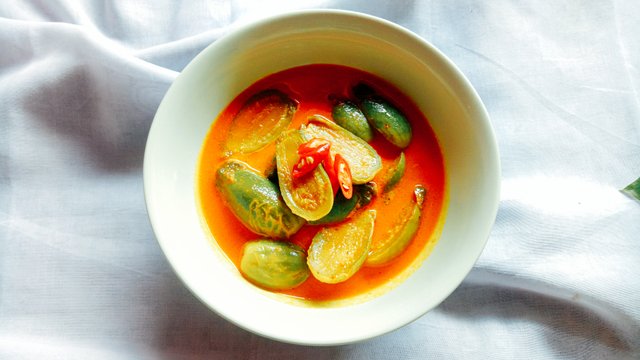 Vegetable-based dishes often seem to have a bland taste. That is why Indonesian people often cook vegetables with lots of spices to arouse our appetite.
This time I will offer you "Eggplant Spicy Curry" recipe that makes the dining table ignite the passion for taste.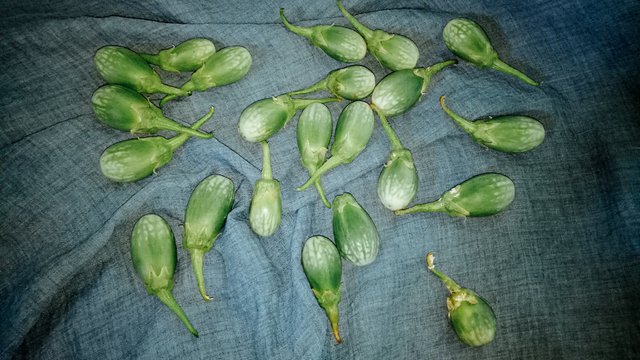 Here I use a type of small green eggplant. I have taken them from my own garden and it was very fresh!
The important thing about this recipe is the curry paste and coconut milk.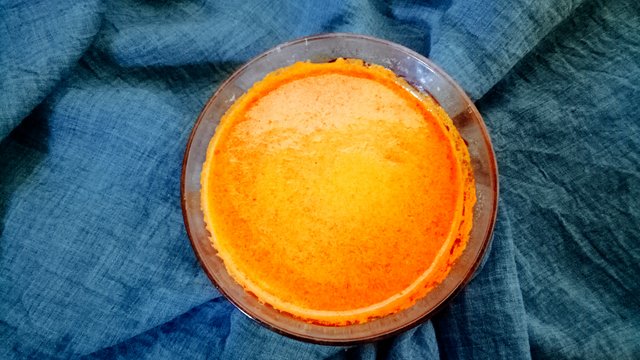 For the curry paste, I use a mixture of red chili, onion, garlic, turmeric, candlenut, coriander. Blend all these spices by adding a little water.
Additional spices that will be added to the sauce are cinnamon and bay leaves.
This eggplant curry dish will be very rich in taste and aroma that fills your dining room.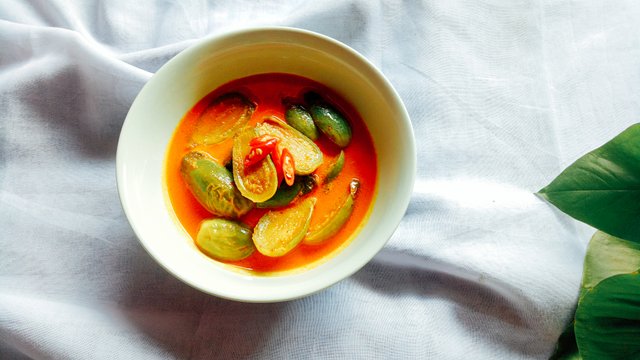 HOW TO MAKE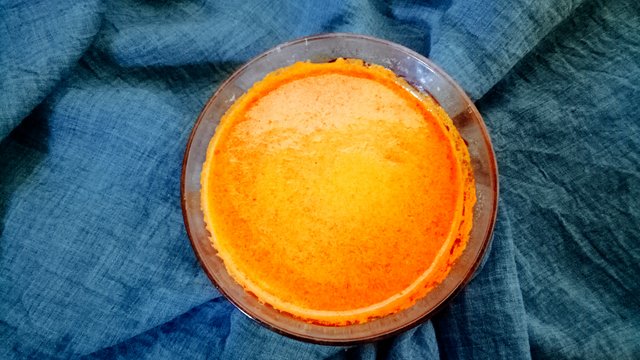 Make curry paste. The amount of chili is adjusted to your taste. For those who do not like spicy, you can not use chili in this recipe. But the most important thing is you still use turmeric to create bright colors in the curry.
---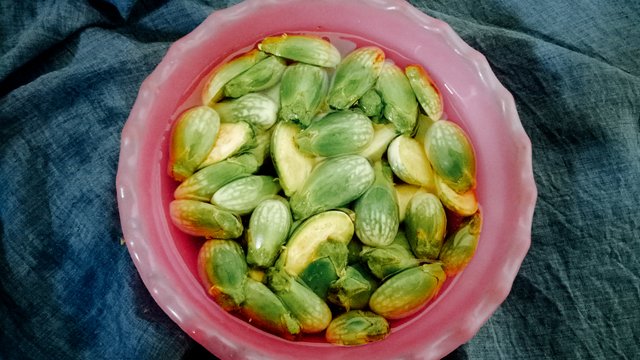 Cut 500 grams of eggplants and put them in water to prevent discoloration.
---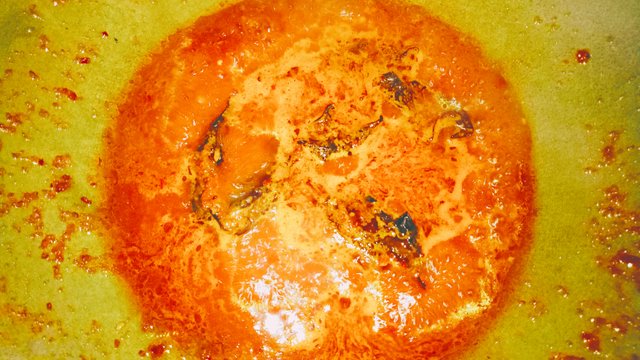 Heat the oil, then saute curry paste until curry. Add bay leaves, cinnamon, salt, and pepper.
---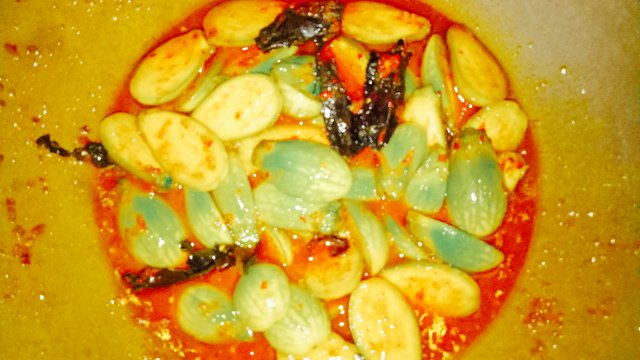 Add eggplant pieces. Saute for a minute about three minutes.
---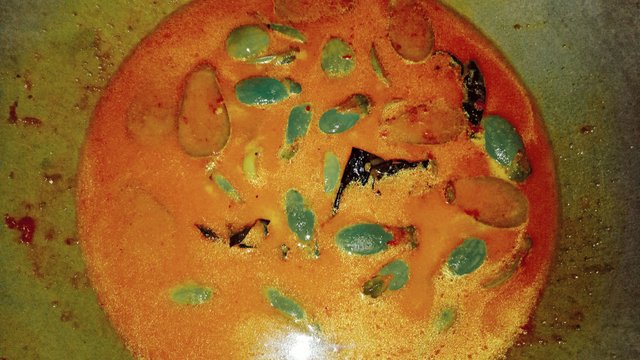 Add 500 grams of coconut milk, then cook again until boiling. But do not forget to keep stirring so that the coconut milk texture is not be broken.
---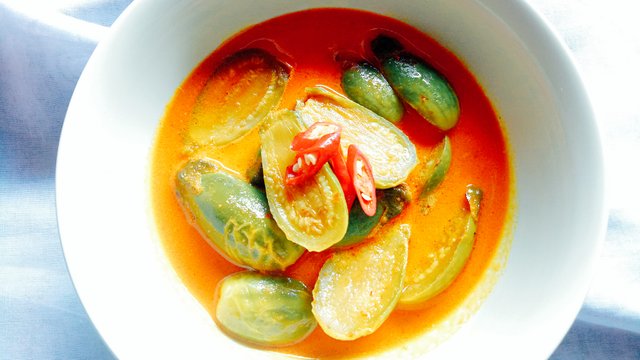 Lift and serve while warm.
---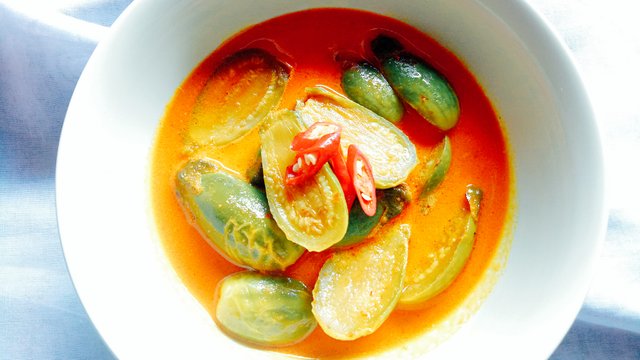 A bowl of Eggplant Curry can make you smile and give your tongue a pleasure and pleasure in one bite at a once!
Until Next!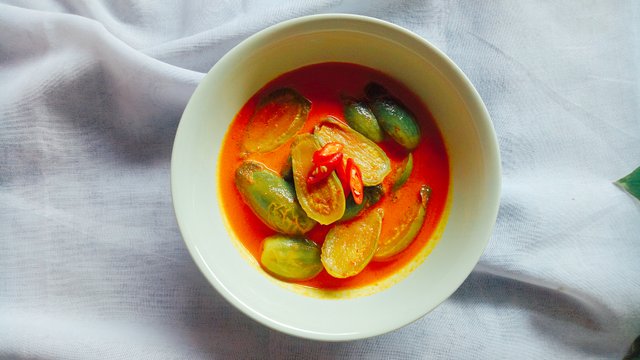 ---
Enjoy My Post and Have A Great Day!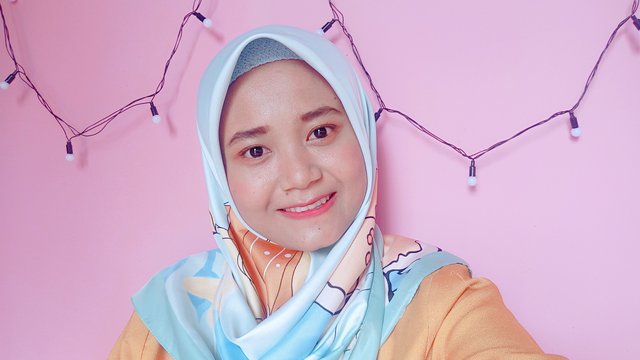 ---
---
---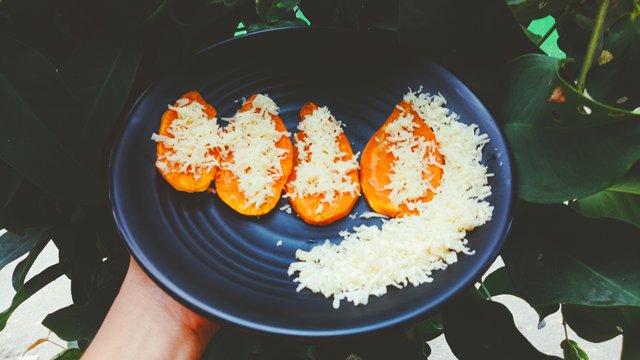 ---
---
Follow my other social media: